Key details:
Department:

Music Therapy

|

Vocal Studies

|

Wind, Brass & Percussion

Role:

Movement & Body Awareness (Music Therapy); Drama & Stage Directors (Vocal Studies)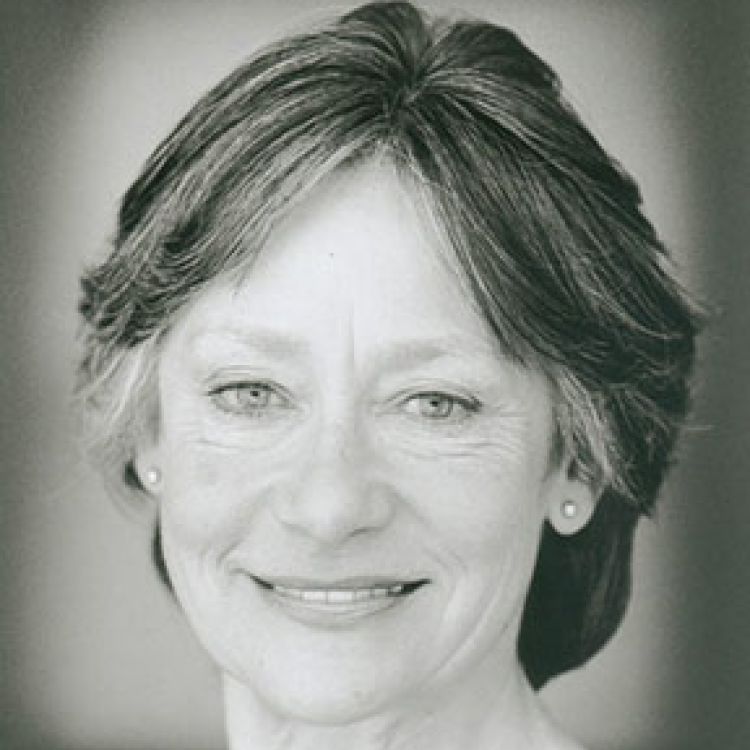 ---
Biography
Dinah Stabb has been a professional actress since 1970. She has been a member of the National Theatre and the Royal Shakespeare Company also performing at The Royal Court, Hampstead Theatre, Royal Exchange Manchester and West Yorkshire Playhouse.
Extensive TV credits include Prime Suspect, Poirot, Midsomer Murders, and most recently in The Widower. Her latest feature film appearance to the delight of her students was as Russell Brand's mother in the 2010 picture Get Him to the Greek.
Dinah is a Fellow of the Guildhall School of Music & Drama where she teaches and directs in the Drama department. She has been a mentor for third year acting students and directs first and second year drama projects. Her emphasis on ensemble work and professionalism have made her respected by students and colleagues alike.
She is a Speech and Drama Examiner for Trinity College London and has assessed candidates for them in Britain, Australia, South Africa and the Far East, and holds the position of Chair the Advisory Board of 'Ecole des Ecoles' - the association of European Drama Schools - with a brief to connect member Drama Schools and enable exchange of teaching expertise across Europe. She is a Creative Director of Innovative Conservatoire, an association of European conservatoires who meet twice a year to research and promote the exchange of excellence in teaching in music institutions. 
In 2009 Dinah was asked by the Association of European Conservatoires to run a series of performance workshops for teachers and performers in Conservatoires from across Europe. Since then she has been asked to teach this throughout Guildhall School working on performance skills with actors, singers and instrumentalists helping to give them strategies to enjoy and excel in performance.
She has made a short film documenting this collaboration Opening Doors and has given presentations in Helsinki and at the Guildhall School of Music and Drama illustrating this work.
She has just returned from Latvia where she worked with the Nord-Plus Festival musicians.