Key details:
Department:

Academic Studies

|

Composition

|

Research

Role:

Professor of Composition and Academic Studies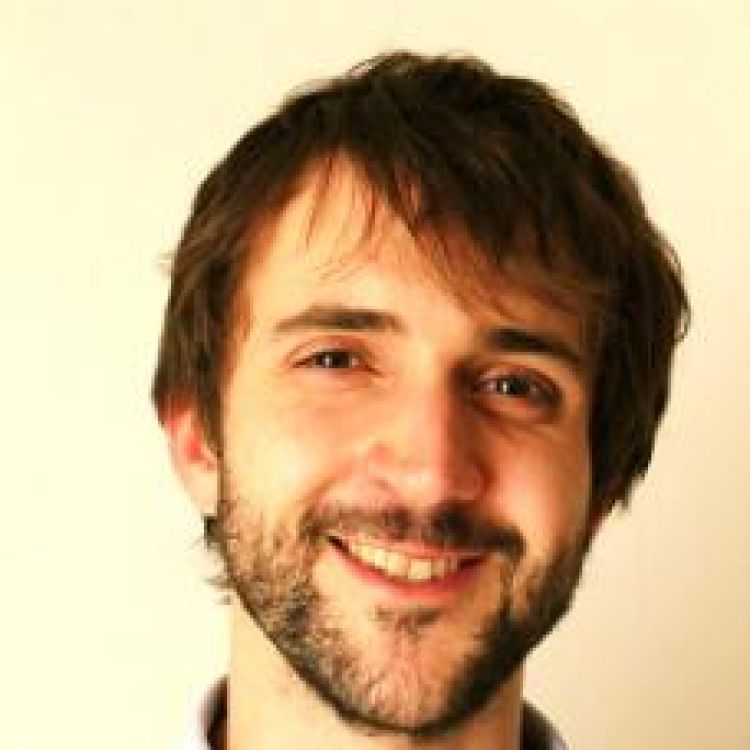 ---
Biography
Matthew Kaner (born 1986) is a composer based in London whose works are performed and broadcast widely in the UK and abroad. His music has been described as "forlornly exquisite" (New Statesman 2016), and has received praise for its "long and sinuous lines" (Telegraph 2013) and its "darker and wilder energy, which seems to be entirely personal." (HK Interlude 2016)
In 2016, Matthew was the BBC Radio 3 Embedded Composer in Residence (in association with Sound and Music) for the duration of the station's 70th anniversary celebrations, during which he wrote 14 works for repeated broadcasts, for a host of renowned performers including Benjamin Baker, Guy Johnston, Mark Simpson, the BBC Singers, the Orchestra of the Age of Enlightenment, Trio Isimsiz, the Van Kuijk Quartet, Ashley Riches, Richard Uttley and others. He was also the recipient of a Roche Young Commission from 2015-17; his new orchestral work Encounters was premiered in the Lucerne Festival in September 2017 with Jeffrey Means and the Festival Academy Orchestra.
Previously he has been commissioned by leading international orchestras, ensembles and choirs. Highlights include pieces for the London Symphony Orchestra, London Sinfonietta, Philharmonia, Orchestra of the Age of Enlightenment, a concerto (Stranded) for Benjamin Baker and the Northern Chords Festical Orchestra, and works for Siglo de Oro, the BBC Singers and King's College London Chapel Choir. His music has been performed at various venues in the UK and abroad, including Seiji Ozawa Hall, the Barbican, the Royal Festival Hall, St. John's Smith Square, the Purcell Room, LSO St. Luke's and Snape Maltings. It has also featured in the Aldeburgh, Spitalfields, Norfolk & Norwich, The Rest is Noise, City of London, Lucerne, and Victoria International Music Festivals. Recordings of his work are available to buy and stream on the LSO Live and Delphian labels.
Matthew studied at the Guildhall School of Music & Drama with Julian Anderson, where he now teaches himself a Professor of Composition. In 2013 Matthew was one of the winners of the Royal Philharmonic Society Composition Prize; he was the Margaret Lee Crofts Fellow in Composition at Tanglewood in 2012, and has attended various prestigious composition courses led or mentored by composers including George Benjamin, Oliver Knussen, Wolfgang Rihm and John Harbison.
His latest project, an exciting retelling of the famous fairy tale Hansel and Gretel, in collaboration with poet Simon Armitage, artist Clive Hicks-Jenkins, presented by Goldfield Productions, premiered at Cheltenham Music Festival in July 2018 and toured the UK through the autumn and winter of 2018.