Biography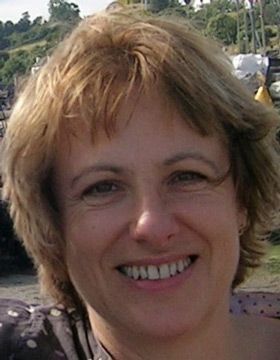 Amanda works with a wide range of clients: from younger people at the early stages of their working lives or with specific issues they'd like to think through,  to Senior Leaders in Education, the Arts, and private and voluntary sectors.  She helps them to live their lives or to lead with confidence, however challenging the circumstances they find themselves in.   
Her coaching approach is one of partnership, providing both challenge and support, whilst bringing her demonstrable experience to help her clients learn more about themselves, understand better their concerns and how best to overcome them. In addition, to executive/senior management workplace issues, interview coaching is one of her particular areas of interest, as are life-balance quandaries. Her sessions are relaxed, even fun, and a positive and creative experience. For her, the aim is to bring a fresh, objective perspective, and to explore different options, so that people can maximise their potential, overcoming the problems that matter to them, however unique or momentous they may feel at the time. 
After a career in book publishing, finally as editorial director at William Heinemann, Amanda was then Managing Director of one the world's most profitable and dynamic literary estates, Roald Dahl's. An excellent communicator and a supportive and energetic leader, she has over 20 years of management and board level experience. Her interest in the literary world is matched by the education and voluntary sectors, having developed and had responsibility for Roald Dahl's Marvellous Children's Charity and then the Museum and Story Centre which bears the author's name. In addition to her coaching practice, Amanda has several pro bono roles. At HMP Huntercombe, she is a prison representative for the Shannon Trust, which aims to transform peoples' lives by encouraging prisoners who can read to teach literacy skills to those who cannot. She was an associate of the Mindfulness Initiative, an advocacy project that works with parliamentarians, media and policy makers to develop recommendations on the role of mindfulness in public policy, education and the workplace.  She is chair of the Aplastic Anaemia Trust, the UK charity dedicated to research into aplastic anaemia and allied rare bone marrow failures, and to supporting everyone affected nationally.
Amanda is a Coaching Associate at the Guildhall School of Music and Drama, holds the Institute of Leadership and Management's highest coaching qualification, their postgraduate Diploma and is an accredited Senior Practitioner with the European Mentoring and Coaching Council.
What her clients say:
"Measured and thoughtful and good at staying with your client while they work through things.  Also calm and empathic while being professional." Academic, London University
"You asked probing and purposeful questions in our early meetings without making me feel I was being lead or forced to answer in a specific way. You also introduced me to ways of approaching my problems. You listen carefully, question skilfully, enable reflection and give positive support." Primary school teacher, Oxford
"Calm, thoughtful, keen, questioning, insightful." Arts manager, London
"I was at rock bottom when I started working with you. I was completely burned out. I feel very different now. I feel that I am seeing things in a more balanced way."  Headteacher, London