Biography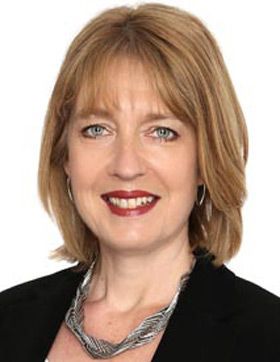 Trudy's extensive international experience and cross-cultural understanding closely informs her work, both as a personal/professional development coach and as a music consultant. Her one-to-one coaching clients range from conductors to emerging leaders, from singers and instrumentalists to chief executives. As well as running her own thriving coaching practice, Trudy is an Associate Coach at Guildhall School of Music & Drama where she co-facilitates the Coaching & Mentoring training programmes.
Passionate about working with individuals and teams to raise self-awareness and enhance interpersonal skills, Trudy has been invited to lead group workshops at the ABO (Association of British Orchestras) Conference, the Deutscher Orchestertag Berlin, Wise Music Group, IAMA's (International Artist Managers' Association) summer Academy, Guildhall School of Music & Drama, and Sound and Music. Trudy has collaborated with Norway's Crescendo Programme and YCAT (Young Concert Artists Trust) to equip outstanding young soloists with practical skills and to develop their own inner resources to better navigate the international music industry.
Until 2013 Trudy was a Board Director and Head of Tours & Projects at Harrison Parrott, one of Europe's leading music agencies. She has over 30 years experience working with artists, orchestras and performing arts organisations across the globe. Her current consultancy clients include the Chamber Orchestra of Europe and the London Mozart Players. 
Trudy is a Certified Professional Co-Active Coach (CPCC), a Professional Certified Coach (PCC) accredited by the International Coaching Federation (ICF) and an Organisation & Relationship Systems-trained coach. Trudy is married to an orchestral percussionist and they live in London with their two teenage sons. 
You can find out more about Trudy's work on her website.