Biography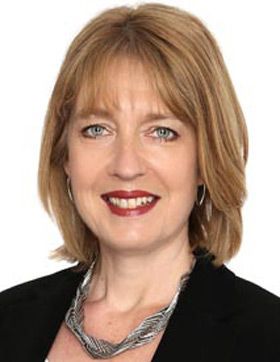 Trudy is a personal/professional development coach, coach-trainer, facilitator and a strategic consultant to arts organisations.  Her extensive international experience and cross-cultural understanding closely informs both areas of her work.  As a coach, Trudy works with individuals and teams to help them achieve their full potential.  Her one-to-one clients range from conductors to chief executives, from headteachers to instrumentalists.
As well as running her own thriving coaching practice, Trudy leads workshops for a diverse range of organisations in the UK and abroad.  Passionate about creating positive cultural change, Trudy curated a pioneering coaching & mentoring programme for the Carl Nielsen International Competition 2022.   In her role as a Guildhall Coaching Associate, she has co-created a unique, non-musical leadership skills programme for orchestral principals called Leaders on (and off) Stage.
Meticulous about creating a confidential and non-judgmental space for all her coaching clients, Trudy brings a combination of warmth and challenge, energy and grace to her creative coaching style.  Trudy is a Certified Professional Co-Active Coach (CPCC), a Professional Certified Coach (PCC) accredited by the International Coaching Federation (ICF) and an Organisation & Relationship Systems-trained coach.
Until 2013 Trudy was a Board Director at Harrison Parrott, one of Europe's leading music agencies.  She has over thirty years of experience working with artists, orchestras and performing arts organisations across the globe.  Her current consultancy clients include the Chamber Orchestra of Europe and the London Mozart Players. 
Trudy lives in London with her husband and their two teenage sons. 
You can find out more about Trudy's work on her website: http://trudywright.co.uk