You are viewing:
About Junior Guildhall
About Junior Guildhall
Unleash your creativity and develop skills in music and drama with Junior Guildhall, a specialist Saturday School offering advanced training for ages 4 – 18.
Students come together to experience and learn about music and drama under the guidance of staff drawn from London's orchestras and freelance professionals, and senior professors of Guildhall School.
Junior Guildhall students often go on to study their chosen discipline full-time at undergraduate level, eventually making careers in the profession, though others can, and do, move into totally different fields.
Junior Guildhall music alumni include Thomas Adès, Lucy Parham and Myleene Klass, whilst drama alumni include Douglas Booth and Barney Walsh.
Regardless of a student's ultimate direction, the professional artistic environment of Guildhall School provides valuable life skills and the means to develop individual talents to the full. Whilst students will be expected to work hard and will be encouraged to fulfil their potential, they can expect to have plenty of fun with like-minded friends in a nurturing and safe environment.
Junior Guildhall is part of Guildhall Young Artists, Guildhall School's network of centres across the country, providing inspiring performing arts training for children and young people.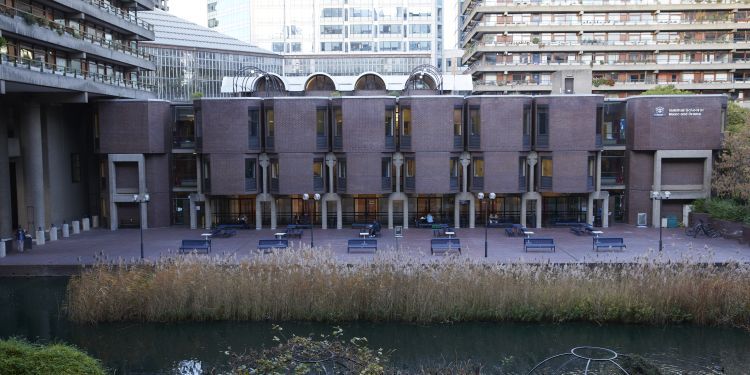 Visit Us
We welcome visitors on most Saturdays by arrangement and provide an individually tailored timetable to allow applicants to experience a typical day in the life of a Junior Guildhall student. There is no charge for prospective students to visit Junior Guildhall and attend the classes and ensembles that have been scheduled for their visit.