Guildhall School is delighted to announce the appointment of Dr David Linton as Head of Acting & Programme Leader, beginning in July.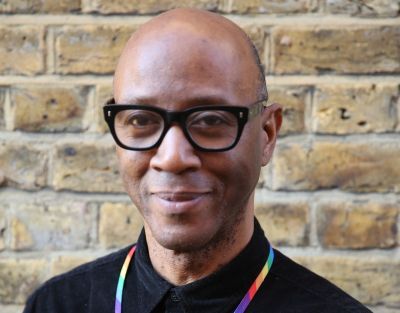 Currently Course Leader and Senior Lecturer in Drama at Kingston University London, Linton has worked as a professional actor and practitioner for over twenty-five years and has an impressive track record in research and higher education
In his new role within the Drama department at Guildhall School, Dr Linton will provide inspirational artistic and educational leadership, vision and management to the BA (Hons) Acting programme, maintaining the highest standards of teaching and learning, and driving progress and innovation in response to the rapidly changing arts industry and wider society.
In September 2021, Guildhall School launched a significantly revised BA (Hons) Acting programme. Developed over two years, under the leadership of Vice Principal & Director of Drama Professor Orla O'Loughlin and in consultation with staff, students, alumni and industry experts, this pioneering new programme embeds progressive industry practice and prioritises inclusivity, representation and wellbeing in all areas, from repertoire to pedagogy.
The new programme retains a core commitment to rigorous craft training in Acting, Voice and Movement that has helped secure the programme's acclaimed UK and international standing. In addition, a suite of new modules equips students for sustainable careers as actors in the 21st Century.
The Self-Led Practice module teaches students how to work outside of traditional hierarchies and be proactive in creating and producing their own work. The Screen module enables students to work in cutting-edge audio-visual environments, skilling them up to enter a range of different digital platforms, from television and film to V.R. The Reflective Practice module develops students' understanding of their own artistry and the wider critical context in which their practice exists, empowering them to be compassionate, courageous and socially-engaged.
Dr David Linton commented, "I am absolutely delighted to be joining Guildhall at this significant time. I welcome the opportunity to be part of such a superb team, committed to providing dynamic actor training which is inclusive and innovative and equipping students for the challenges of a changing industry."
Professor Orla O'Loughlin, Vice Principal & Director of Drama, Guildhall School said, "I am delighted to welcome Dr David Linton to the senior leadership team here at Guildhall. David brings with him an impressive track record as an actor, educationalist, researcher and cultural leader, and a vision for the Acting Programme that is collegiate, progressive and deeply rigorous. I look forward to working with him as we continue to evolve our world-leading actor training and the wider activity of the Drama Department."
Dr Linton is from Manchester and his experience includes previous work with the Royal Opera House, Barbican, BBC, Granada, Tiger Aspect, London Weekend Television, Nottingham Playhouse, and Committed Artists theatre company, New York. As a founding member of Prussia Lane production company, he is critically engaged in the exploration of interdisciplinary approaches in the creation and realisation of performance projects.
Linton's research explores issues of resistance, adaptation and exchange in theatre, focusing on participatory arts practice, Black British performance and the contemporary applications of pre-modern popular performance. His latest monograph is Nation and Race in West End Revue 1910-1930 published in 2021.
In his role as a core scholar of the Musical Theatre and All That Jazz network Linton joins with an international group of scholars, practitioners and industry workers to exchange ideas about connections between musical theatre and jazz in order to develop new approaches and practices. Linton is also a member of British Actors Equity and was elected by his fellow actors to be a member of Equity's equalities committee; he is committed to creative learning and equality of opportunity.