Access & Participation
Guildhall School encourages applications from students whose backgrounds are underrepresented in higher education, and at the School. We value the diversity of cultures at Guildhall and we believe in the power and duty of arts to transform lives and society. We are committed to ensuring there are no barriers to deter talented students from applying and coming to the School.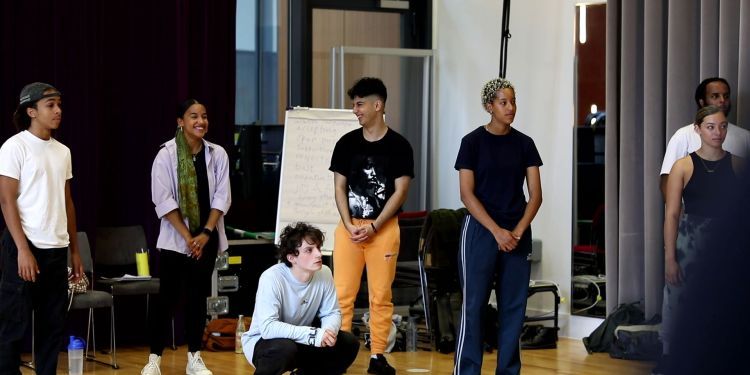 You are viewing:
About Access & Participation
Access & Participation intro
Access and Participation activity is designed to:
encourage undergraduate applications from underrepresented groups;
increase familiarity with the School and confidence with the audition and interview process;
provide skill development opportunities, raising participants' confidence in their creative abilities;
offer an insight to the Guildhall School teaching style, ensuring applicants are well equipped to make decisions about their future studies.
To achieve these objectives, we run a number of free schemes and projects for eligible young people.
Get involved
Opportunities for those interested in undergraduate programmes include:
Other opportunities
Want to visit the School?
We hold one Undergraduate Open Day each year, and many more which are programme specific. Our open days are a fantastic way to find out more about the course and meet current students and staff, and there is often an opportunity to participate in a workshop and/or see our students in action. Find out about our open days. 
Production Arts
We are currently working with the Production Arts department to develop some exciting opportunities for young people interested in this programme. 
Financial Support for current students
We want to ensure that no student offered a place is prevented from taking up that place on grounds of financial hardship, and so we offer a range of financial support. This includes:
Guildhall Access Bursary, specifically for UK Undergraduate students from low income households who most require additional financial support. 30 bursaries of between £3,000 and £5,000 a year will be awarded to successful applicants. Find out more.
Over £2million of scholarships given each year to undergraduate and postgraduate students, regardless of domicile.
A hardship fund for students who find themselves in unexpected financial difficulties during their course of study.
Find out more about our Scholarships, Bursaries and Financial Awards, including relevant eligibility criteria.
Impact and Evaluation
Guildhall School of Music & Drama's continued success in Access and Participation relies on effective evaluation and reporting to the Office for Students.
Read our regulatory reports, containing information submitted annually to the Office for Students, and project level reports, which outline statistics, successes and next steps.
Access and Participation - Impact Report 2019-20.pdf