You are viewing:
Book an Individual Visit and Pre-Audition Advice Session
Book an Individual Visit
Junior Guildhall does not provide a specific open day. We welcome visitors by arrangement and provide an individually tailored timetable to allow applicants to experience a typical day in the life of a Junior Guildhall student. There is no charge for prospective students to visit Junior Guildhall and attend the classes and ensembles that have been scheduled for their visit.
Please complete the form below to indicate your interest in one of our Music, Jazz or Drama Programmes and we will contact you to arrange a visit. Please note that we cannot offer visits to the Kindergarten, Brass or String Training Programmes, for children aged 4-11, due to stringent Safeguarding measures.
Pre-Audition Advice Sessions
We may be able to offer a Pre-Audition Advice Session, aimed at parents who are unsure of whether their child is at the standard required to audition. This will normally be a one-to-one session, but the student's parent/carer may also attend. The teacher may offer advice on musical interpretation and technical set-up and indicate whether the student is at a suitable standard for a Junior Guildhall audition.
Pre-Audition Advice Sessions are charged at £80 per hour. 30 and 40-minute sessions are also available, charged pro-rata. Sessions will take place on Saturdays, either in person or online, subject to availability.
If your child meets the audition requirements outlined on our website, a Pre-Audition Advice Session may not be necessary. Pre-Audition Advice Sessions are not consultation lessons and are only designed to assess whether a student is a suitable standard for audition. Receipt of a Pre-Audition Advice Session will not in any way influence the decision of the Junior Guildhall audition panel.
Pre-Audition Advice Sessions are offered subject to availability and early booking is recommended (i.e in the Autumn Term). This will ensure that you have the opportunity to act upon any advice given before your prospective audition date.
Please note that a Pre-Audition Advice Session may be delivered online via Zoom.
Should you need further information please email Junior@gsmd.ac.uk.
Students with special educational needs and disabilities
If a student has a disability or special needs, parents are encouraged to visit the School to discuss their child's needs.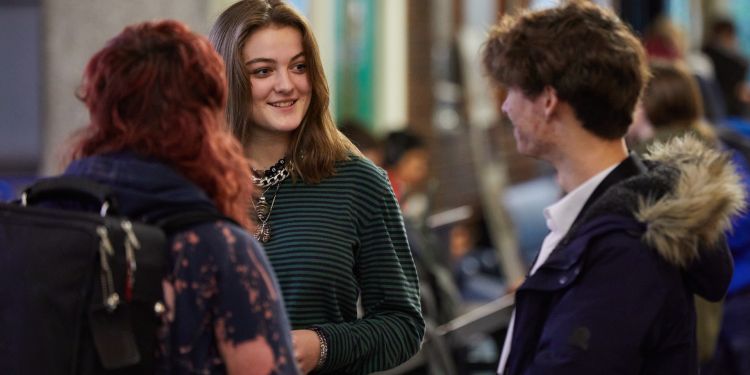 How to find us
Barbican, Moorgate, Liverpool Street, St Paul's and Bank stations are all nearby.
Bus numbers 4, 43, 55, 76, 100 and 153 stop nearby.
The School entrance is in Silk Street. The Barbican Centre has a number of car parks and on Saturdays there is a flat rate charge.