Historical Performance Auditions
Application deadline: Monday 2 October 2023
Apply now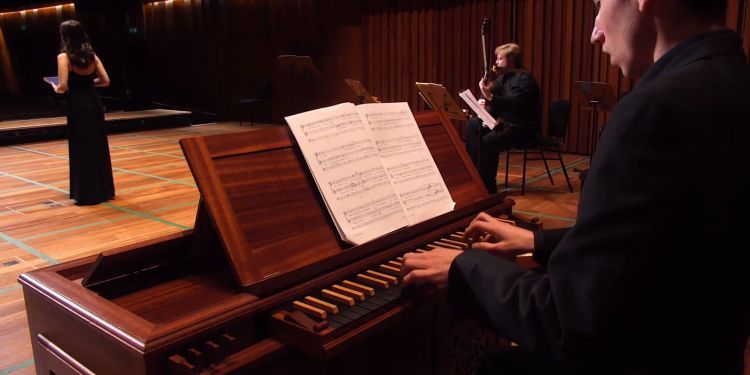 You are viewing:
Audition Information
Historical Performance Auditions
We encourage you to attend a live audition where possible, as this offers candidates the opportunity to engage in live music-making, to meet key departmental staff, and to experience our vibrant school environment.
If you are based overseas and elect to submit a recorded audition, the deadline to upload your audition video(s) is Friday 27 October 2023. Details about how to upload your recording(s) will follow after the application deadline.
Keyboards and plucked continuo instruments
If you have applied for either the Guildhall Artist Masters, Advanced Certificate or Artist Diploma, you should present four contrasting pieces which demonstrate a variety of genres.
For live auditions, you will be expected to accompany a member of the panel during the audition; you will be sent this music in advance. You will also be expected to accompany a member of the panel at sight.
For recorded video auditions, candidates who meet the required performance standard in their recorded submissions will be invited to complete an online accompaniment exercise and attend an online interview. Full details will be sent to you after your initial recording has been reviewed.
Vocal Studies
Please see the Vocal Studies Auditions page for further details of the audition process. Candidates should select their oratorio and opera arias according to their interests in historical performance. 
Please email Jen Pitkin on music.applications@gsmd.ac.uk if you require harpsichord accompaniment for your repertoire at the point of application. Regretfully, candidates will not be allocated a harpsichord accompanist unless we are notified in good time.