Knowledge Exchange: Partnerships & Innovation
Knowledge Exchange at Guildhall School creates mutually beneficial collaborations with organisations and communities external to the School.  
The School's Innovation department supports exchange through: partnerships, specialist services, consultancy and incubation & funding
Read more about how our Knowledge Exchange is funded and measured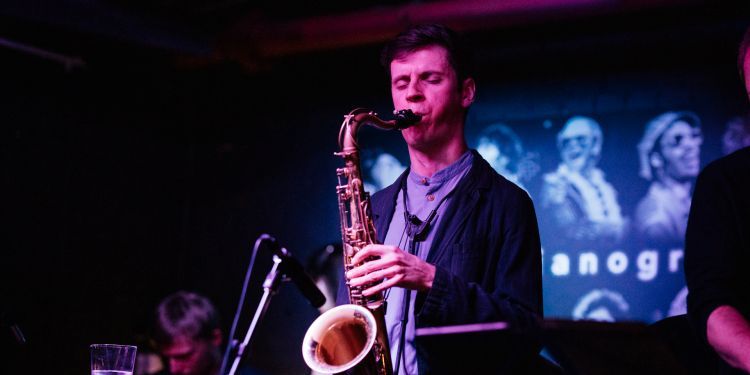 Creative Partnerships
Creative Partnerships is an experimental and collaborative cross-School department, which facilitates and enhances our engagement outside of the School. This includes programming for public events and festivals, collaborations with cultural and third sector partners, and industry focused events and forums. They also manage the School's participation in Culture Mile and funding for new concepts and ideas through incubation and seed funding. 
If you'd like to collaborate, get in touch with our Creative Partnerships & Programme Manager Jo Chard. 
DISRUPT was a new online digital arts festival that was launched in July 2021, made in partnership with the Barbican Centre; Culture, Health and Wellbeing Alliance; Culture Mile; Lived Experience Network; Maya Productions; Slung Low; and Sylvan Baker.  Created in response to the COVID-19 pandemic, the event explored how the performing arts have supported communities during this time, and how a year of uncertainty encouraged new and radical ways of working. With a programme created entirely from open submissions and selected by a panel of 14 community artists, the festival successfully brought together creatives, artists, communities, cultural and community organisations, researchers, charities and schools and was attended virtually by 616 participants from 34 countries worldwide. It enabled people to share important lessons from an arduous year, with a view to reimagining the role of the arts in society.
In 2022, the School is co-creating a toolkit focused on equitable collaboration and community decision-making models. This will be in partnership with Barbican, Slung Low and a number of other organisations who are specialists in the field of artistic democracy. The toolkit will be aimed at the performing arts industry and freelance practitioners as a guide to developing best practice models in their own work.
Music Bank launched during the pandemic, in partnership with Age UK, to support people living with dementia and experience isolation. The project acted as a musical befriending service, enabling a group of 12 students, staff and alumni to play musical requests to befriendees down the phone. Each Music Bank artist received training and peer coaching on how to work with people living with dementia, what to expect and how to support their befriendee.
In the summer of 2021, the project moved to an in person model, featuring juke box sessions to memory groups, where people could request songs on the spot and musicians would play and sing to them. There were also home visits, where Music Bank artists played repertoire requested by their befriendee live and in person. In total, the project has supported over 50 people to access our musical offering and we're now working with three Age UKs, and a number of their partners.
Learning Partnerships
Music Education Islington is led by Islington Council and Guildhall School of Music & Drama, in partnership with Music in Secondary School Trust and leading arts organisations and funders, as well as the Islington Community of Schools.  
The partnership, which was launched in October 2018, opens up a wealth of diverse opportunities for young people in Islington to access world-class music education, resources and experiences. It is the first time a Music Education Hub is being led by a local authority working with an internationally renowned conservatoire.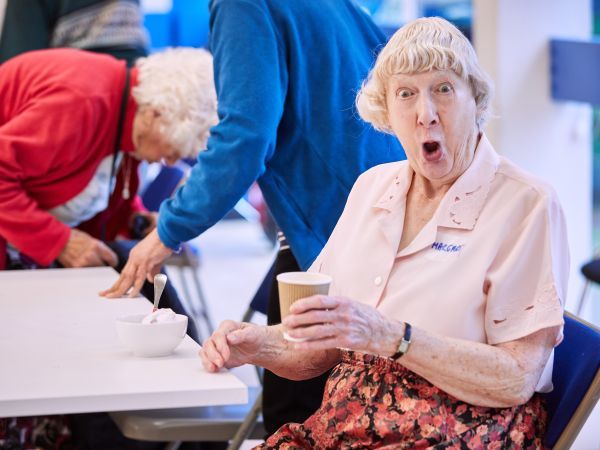 I liked the music very much. I don't speak English very well but music unites us in rhythm!
–
Music Bank Participant - Anon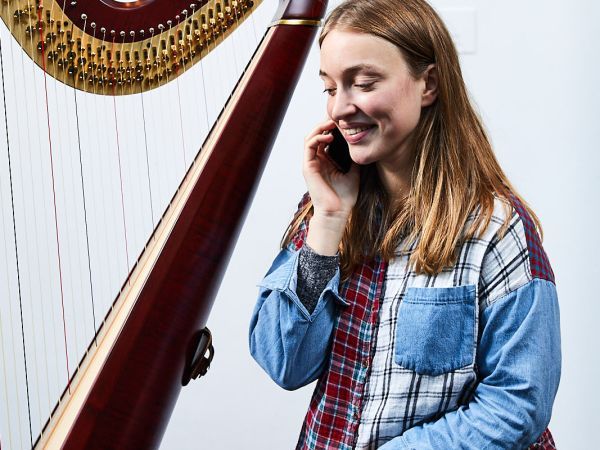 More, more, more!!
–
Music Bank Participant - Anon
Incubation, R&D and funding
The School has a number of funding opportunities for staff, students and alumni which seek to encourage innovation and entrepreneurialism. We also run incubation and support programmes for small arts businesses which aim to upskill and develop the expertise and capability of the industry's workforce to develop sustainable business models.  
Our Lightbulb Fund supports staff to create projects that drive innovation and exchange for the School with external partners - exploring new ways of working and developing prototypes or products which engage with industry, communities and audiences. 
Over the last year and a half, the world has changed dramatically. As the industry begins to rebuild itself from the ground up, many artists face more challenges than ever before. Guildhall Futures is a brand new funding scheme, created with the purpose of providing professional support to our alumni community in order to address issues raised during this time of turmoil.  
Read more about the Futures Fund and how to apply.
The global pandemic has seen creative and cultural industries face a time of unprecedented crisis with many professionals and freelancers finding themselves needing to acquire new skills, approaches, and strengths in order to thrive. In response to the ever-changing landscape CE created the Change Makers Series, a series of free bi-weekly workshops for creative practitioners, led by a range of exciting and insightful artists and leaders. The twelve workshops, hosted on Zoom, ran from October 2020 – April 2021 and responded to the live challenges and changes facing everyone who works in the creative sector today. Each week, a different facilitator, all of whom were recruited via an open call within the sector, lead discussions on various topics.
In spring 2021 we partnered with The Change Collective on a project called Change Makers Academy. This new course supported two cohorts of 24 creative professionals over 6 weeks to evolve their practice, approach and skills. The course was comprised of both theory and practice, with the ultimate aim to foster genuine change and career development. The course also included one peer lead learning session per week.
Public Engagement
The School runs a number of talk programmes focused on the creative industries and research engagement. These aim to encourage discussion and reflection on changes in the sector and broader industry.  
In 2020 and 2021 we commissioned multi-disciplinary artist and Guildhall tutor Paula Varjack to curate and hosts a brand new series of conversations with a variety of artists from across the creative industry. These informal conversations, streamed via Instagram Live, invite practitioners who have made things happen for themselves and who push for social change through their practice to share advice, experience and ideas with the next generation. The first series ran in 2020 and was so successful it continued for another two seasons in 2021. 
Guildhall School's ResearchWorks is a dynamic programme of events centred around the School's key research strands, bringing together staff, students and guests of international standing. We run regular events throughout the term intended to share the innovative research findings of the school and its guests with students, staff and the public.