You are viewing:
Funding introduction
Funding introduction
Studying at Guildhall School is affordable and the School is committed to ensuring that the cost of tuition should not deter you from applying. There are a number of measures in place to help you meet the cost:   
If you are a UK undergraduate student eligible for a UK government tuition fee loan, there are no upfront tuition fees. You will only have to repay the loan once you have left university and are earning over £27,295 per year
For all other students, including those from the EU, tuition fees for a given academic year are advertised well in advance to help you plan your finances, and you can pay your fees in three instalments (plus deposit in year one) on the first day of each term. Applicants are advised to start looking for funding as soon as they decide to apply for a programme of study 
The School offers a wide range of scholarships to all students through its own Scholarship Fund. 
Following recent global events, we are also increasing the financial support available to international students to ensure our School community can remain an internationally diverse institution. All students classed as 'international' under new government guidelines are eligible to apply, and should do so via the School's usual scholarship application process once a place has been offered.
View our EU student FAQs on the International Admissions page for more information on fee changes due to the UK's decision to leave the EU.
Fee Schedule for 2022-23.pdf
Tuition Fee Schedule for New Students 2023/24.pdf
Tuition Fee Schedule for Continuing Students 2023/24.pdf
Fee Schedule for Other Fees 2023/24.pdf
For prior year fee schedules, please see our Policies Page.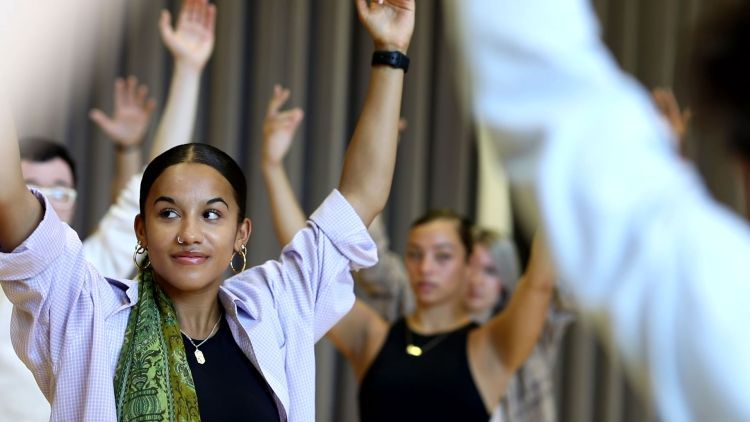 Study Costs
There are four costs associated with study at Guildhall School:
When you apply for a programme of study, you will need to pay an application fee. You can read more about what this covers.
Guildhall offer a Supported Application Scheme, which covers the cost of this application fee for eligible undergraduate applicants. Find out if you're eligible, how to apply and what the other benefits of the scheme are.
Course-related costs may range from £130 to £1,500 per year depending upon the programme. Please contact the department directly for further details.
Living in London (accommodation, food and travel) is likely to cost £1,300 to £1,550 a month. 
Student funding information
Find out more about the fees and funding options for your study level.
Fee Status and Fee Assessment
Fee Status and Fee Assessment
Guildhall School is a publicly funded educational institution and must charge two levels of fee: the lower 'home' fee and the higher 'overseas' fee. Students pay the 'home' or 'overseas' fee depending on whether they meet certain criteria as set out by Government fee regulations. Students at the Guildhall School are studying at higher education (HE) level in England, so must meet different criteria than students studying in Scotland, Wales or Northern Ireland, and students studying a course at further education (FE) level.
All applicants must complete a fee assessment form when accepting an offer to study at the Guildhall School. This form enables us to accurately assess your fee status in the UK. The School is required to ensure that students are correctly charged the 'home' or 'overseas' fee.
Further guidance on funding, fee status and other issues is available from UK Council for International Student Affairs website.
Fee status is largely based on residency as well as nationality. Please refer to the definitions of different residential categories eligible for Home status available on the website of the UK Council for International Student Affairs, with details of the requirements that you must meet to qualify in each category.
If you are unable to meet the eligibility requirements noted for Home fees then you will be charged an overseas fee status.
Visa Financial Requirements & Tuition Fee Payment
Student visa financial requirements
The Home Office/UKVI requires that students applying for a visa to study in the UK can demonstrate that they have the means to pay their tuition fees and living costs. This is demonstrated by holding at least the first year's tuition fees plus an additional £12,006 for 'maintenance' (or living costs).
More information about visa applications can be found on our International Student page and the Home Office website.
Tuition Fee Payment
Postgraduate students and overseas or ELQ undergraduate students will be required to pay a tuition fee deposit to secure their place on the course before enrolment.
The non-refundable deposit is 15% of the full year's tuition fee and the payment deadline for courses starting in September 2022 is 15 July 2022. Payments can be made online via the eGo Portal or by contacting the Finance Office.
Tuition fees are due in advance or can be paid by instalments on the first day of each term.
Privacy of student records
How we use your data: Guildhall School is a department of the City of London Corporation ("the City of London") and the City of London is the data controller. The City of London's privacy notice explains how the City uses your data.
Where there are activities unique to Guildhall School, these are covered in more detail by the School's Privacy Notice and by the privacy notice specific to Higher Education.
For the purposes of administering loans from the Student Loans Company (SLC), your data will be processed in accordance with the SLC privacy notice, and in accordance with the School's overarching and HE privacy notice.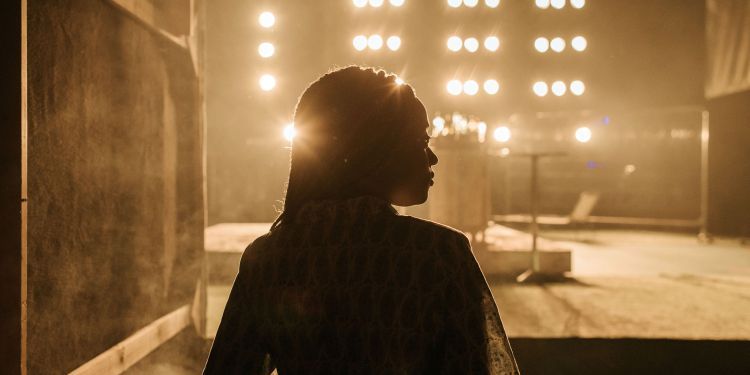 Scholarships, Bursaries and Financial Awards
The School is deeply committed to equality of opportunity and students are admitted solely on the basis of merit. In light of this, the School does its best to ensure that no student offered a place is prevented from enrolling on the grounds of financial hardship.