Chamber Music
Chamber music forms a core strand of our Principal Study instrumental programmes, offering almost unparalleled coaching and a wide range of performance opportunities for students who wish to hone their ensemble and interpretative skills in small chamber group combinations.
Apply now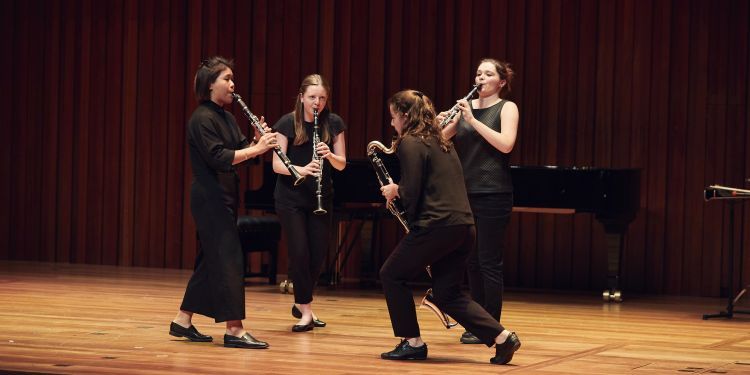 You are viewing:
About Chamber Music
About Chamber Music at Guildhall
Chamber music has a special place in the school as a core or elective element of the curriculum according to the programme of study; regular engagement in chamber music-making is strongly encouraged. Our belief is that students learn fundamental individual and professional skills through ensemble work, and that these skills constitute a unique understanding of music and of students' own artistic motivations and creativity.
At BMus level, chamber music forms a core strand of our principal study instrumental programmes, and there is additional opportunity for students to immerse themselves in our advanced ensemble elective. At postgraduate level, our chamber music elective provides substantial training to develop students' collaborative performance skills.
We offer almost unparalleled coaching and a wide range of performance opportunities for students who wish to hone their ensemble and interpretative skills in small chamber group combinations. Our provision helps to enhance students' chamber music expertise with the aim of developing students' skills to a professional level. Cross-departmental chamber work is considered as important as more traditional combinations.
Regular coaching is provided by international teaching staff and visiting chamber musicians. Though each school of study may have slightly different requirements, the core emphasis is on fostering individual engagement and responsibility within chamber groups, challenging and developing interpersonal skills, and musical dialogue.
Guildhall selects one or two exceptionally gifted young ensembles to be Chamber Music Fellows, providing them with performance opportunities and intensive coaching with international professorial staff while they develop their careers.
Watch the video
Find out more about Chamber Music at Guildhall from our students and staff in the video below.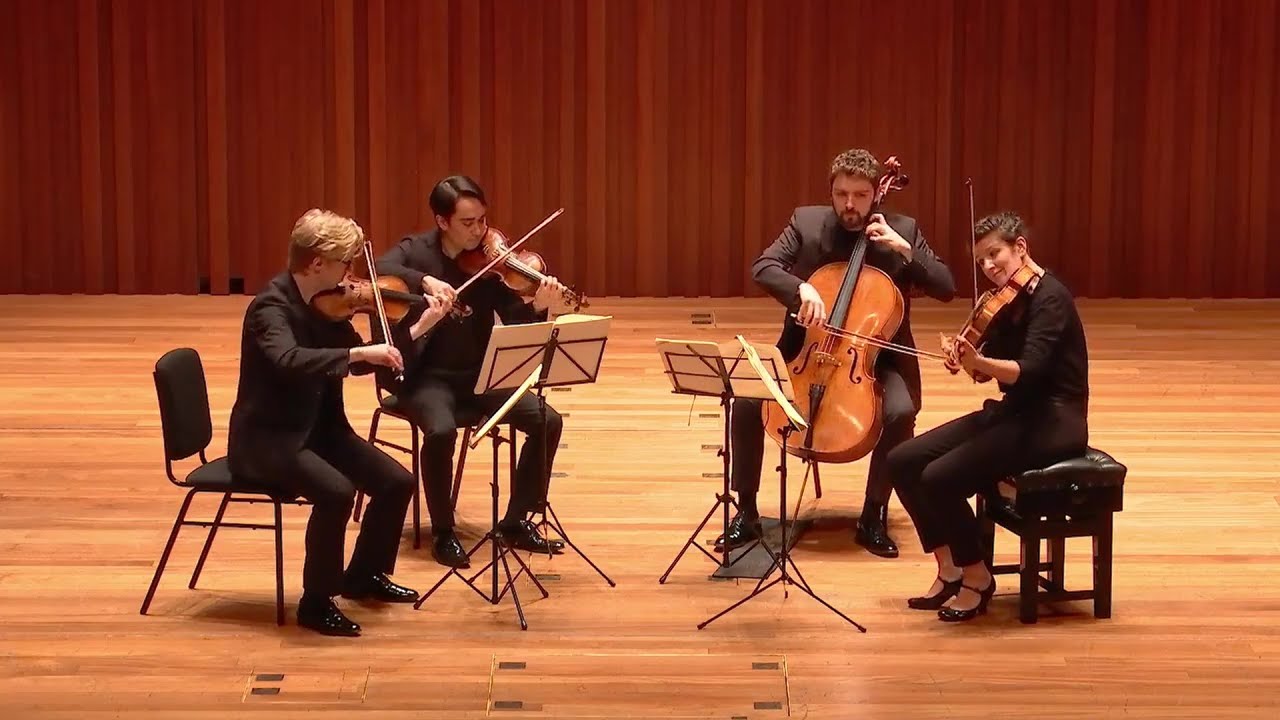 Chamber Music contact details
Nora Salmon, Chamber Music Department Manager
Tel: 020 7382 6129
chambermusic@gsmd.ac.uk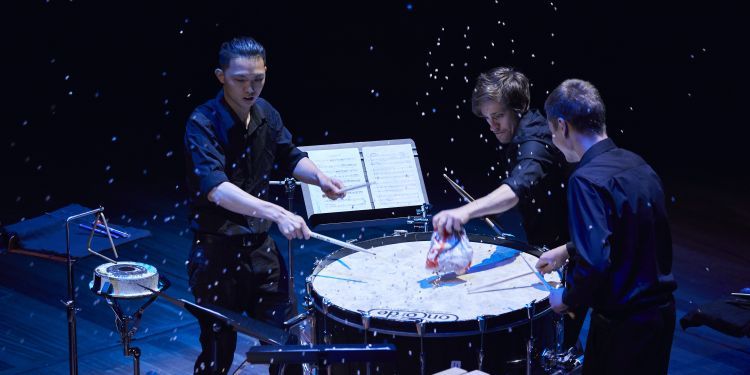 Performance & Collaboration
Studying music at an internationally-renowned conservatoire means you can become immersed in a world of performance from day one.
Activities, Ensembles & Fellows
Activities & Ensembles
Regular coaching and lessons from core chamber music staff including Levon Chilingirian, Simon Rowland-Jones, Caroline Palmer, Philippa Davies, Ursula Smith, Carole Presland, Matthew Jones, Graham Sheen, Krysia Osostowicz and Richard Lester
Regular coaching opportunities from visiting artists and groups
Masterclasses with international visiting artists and chairs of chamber music
Active chamber music exchange programmes
Chamber music prizes offering external performance opportunities
Numerous international performing opportunities for successful groups
The Hans Keller Chamber Fellows
Since September 2021, The Cosman Keller Art & Music Trust has supported the Chamber Fellowships offered at the School, in memory of the musician and writer Hans Keller, who taught at Guildhall in the 1980s.
At the core of the Chamber Fellowships at Guildhall is the opportunity for a young professional group with a base at the School to be inspired by Guildhall's world renowned chamber music professors and in turn to inspire current students through performances and seminars, providing invaluable development in their careers.
The Hans Keller Chamber Fellows for the 2022-23 academic year are the Mithras Trio and the Quatour Confluence.
Highlights, Successes & Alumni
Masterclasses with Takács Quartet (International Visiting Artists), Endellion String Quartet (Visiting Quartet in Association) and Alasdair Tait
Meet the Ensemble series with Gould Piano Trio and Brodsky Quartet
Performance projects/side-by-side workshops with Nicholas Daniel, Andrew Marriner and Janine Jansen 
Public recitals involving staff/ student collaborations throughout the year and within the Guildhall Chamber Music Summer Festival 
Pre-London Symphony Orchestra recitals in the Barbican Hall 
BBC Radio 3 Total Immersion projects in Milton Court Concert Hall and in the Barbican Hall
Exchange performances at Mozarteum University Salzburg, McGill University Musical Chairs Chamber Music Festival, Concert Hall at the Estonian Academy of Music and Theatre, and the Liszt Ferenc Academy of Music, Budapest 
Three annual Guildhall chamber music competitions 
Three-day Chamber Music Festival with student/professor collaborations featuring renowned performers from the Chamber Music faculty
Endellion Quartet - Visiting Quartet in Association
Takács Quartet - International Visiting Artists
András Keller
Ralf Gothoni
Gould Piano Trio
Ensembles from the Department have been recognised in the following competitions:
Bordeaux International String Quartet Competition
Royal Over-Seas League Annual Music Competition
St Martin-in-the-Fields Chamber Music Competition
Melbourne International Chamber Music Competition
Trondheim International Chamber Music Competition
Cavatina Intercollegiate Chamber Music Competition
Hattori Foundation Senior Awards 
Martin Musical Scholarship Award
June Emerson Wind Music Launchpad Prize
Park Lane Group (PLG) Music Trust Young Artists
Tunnell Trust Awards
ChamberStudio Mentorship
Young Classical Artists Trust (YCAT)