Supported Application Scheme
Our Supported Application Scheme offers a free application, workshops, advice and guidance, invitations to performances and travel bursaries for auditions to eligible undergraduate applicants.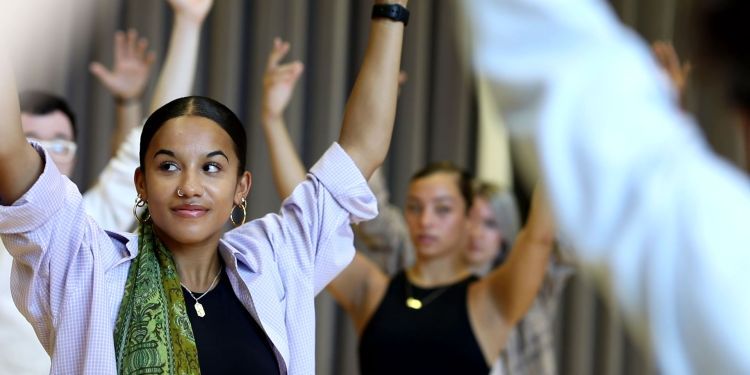 You are viewing:
2024 entry
2023 entry
Supported Application Scheme for 2024 entry
Applications for the Supported Application Scheme are now open for 2024 entry. Please note that applications to the Scheme closed for most BMus courses (except Electronic and Produced Music courses) on Friday 29th September.
Guildhall School encourages applications from students whose backgrounds are underrepresented in higher education. We are pleased to offer 350 places on the Supported Application Scheme, with places available for all our undergraduate programmes for 2024 entry.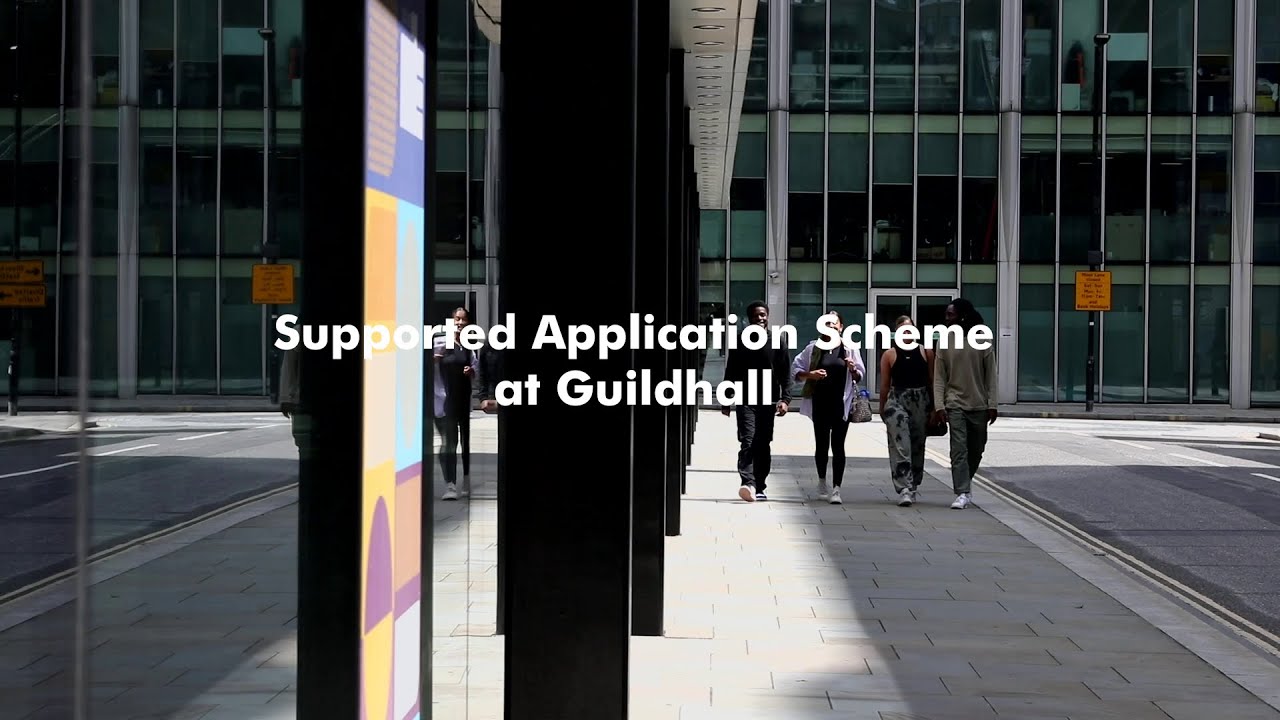 Eligibility and Application
All successful applicants to the scheme will receive:
A free application for the undergraduate course they are applying to
Invitations to workshops and events, both online and at the School, including the Festival of Support
Free tickets for a Guildhall School performance or access to digital performances (dependent on availability – each participant will be invited to at least one show, with a choice of dates available)
Advice and guidance from the Access and Participation Team
A Travel Bursary if travelling to an on-site audition from outside of Greater London
In addition:
Music offer-holders on the Scheme may receive one funded consultation lesson
Production Arts applicants on the Scheme will receive one free ticket to a theatre show local to them - the team will liaise with them directly about this
Where an offer is made, support with scholarship applications and transition to the School will be offered
Scheme participants who enrol at the School in September 2024 will receive a £350 Access Start-up Fund award, to help them buy anything they need to start their studies (providing they also apply for a relevant Student Loan and Guildhall Financial Awards).
To be eligible for the 2024 Supported Application Scheme, you must:
have no previous experience of university.
be applying for an eligible undergraduate programme (listed above).
be UK-Domiciled
be living in a household with a gross annual income of below £35,000 OR which receives means tested state benefits OR in receipt of Free School Meals or a 16-19 bursary OR in receipt of a means tested bursary for a Guildhall Young Artists centre
You must also meet at least one of the below criteria:
Have a home postcode which is classified as Quintile 1 or Quintile 2 in the POLAR4 data (visit the Office for Students website to find out, using the postcode checker tool*).
Have a home postcode which is classified as Decile 1-4 in the Index of Multiple Deprivation (IMD) Government dataset (visit the IMD website to find out, result is in a downloadable spreadsheet, found in column F.)*.
Be Black, Asian or ethnically diverse.
Be in care, a recent care leaver or estranged from your family.
Have a disability, which will be declared on your undergraduate application.
Have attended a state school or college for the entirety of your education, and able to provide evidence for this**.
Be a previous or current participant in an Access and Participation funded activity, or a student in a Guildhall Young Artists' Centre.
*Alternatively, email access@gsmd.ac.uk with your home postcode and we will check eligibility for these criteria for you.
**applicants who have received full means tested scholarships to attend fee-paying schools later in their education should contact the Access and Participation team to discuss eligibility.
Further information on the eligibility criteria can be found in the detailed instructions for applicants and teachers/advisors, in the further information section of this webpage.
You can apply to the Supported Application Scheme HERE.
You can either apply directly to the programme, or be referred by your school, college, theatre group or youth organisation. You should read the instructions for applicants before submitting an application.
You must apply, or be referred, before you submit your online application to the School – application fees already paid cannot be refunded*. You will be contacted by email if your application to the Scheme has been successful, with instructions on how to proceed with your application to the School. A successful application to the Scheme is not an application to the undergraduate programme.
*If you have already submitted an application to the School, you may still apply to the Scheme and benefit from the support, minus the free application.
|  Programme/pathway | Deadline for receipt of referrals for application fee waivers (midday) | Undergraduate application deadlines are as follows (4.30pm) |
| --- | --- | --- |
| BMus Classical and Jazz programmes | Friday 29 September 2023 | Monday 2 October 2023 |
| BMus Electronic and Produced Music | Friday 5 January 2024 | Monday 8 January 2024 |
| BA Acting | Monday 8 January 2024 | Wednesday 17 January 2024 |
| BA Production Arts – Stage Management | Monday 8 January 2024 | Wednesday 17 January 2024 |
| BA Production Arts – Theatre Technology | Monday 8 January 2024 | Wednesday 17 January 2024 |
| BA Production Arts – Design Realisation | Monday 8 January 2024 | Wednesday 17 January 2024 |
| BA Production Arts – Costume | Monday 8 January 2024 | Wednesday 17 January 2024 |
| BA Digital Design & Production | Monday 8 January 2024 | Wednesday 17 January 2024 |
Scheme applications are considered as soon as applications open for each programme. Places are awarded on a first-come, first-served basis, so an early application is recommended. Please note that we cannot process a free application for a programme until applications are open for it.
We cannot refund application fees once they have been paid, so please do not submit your online application to the School until you have email confirmation of a place on the Scheme. This email will provide instructions on how to submit your free application.
The Supported Application Scheme is subject to the eligibility requirements above, and we regret that we cannot offer the Scheme to applicants who do not meet them.
The application deadlines for the Scheme are final, and late applications will not be processed.
Places on the Supported Application Scheme are in high demand, particularly for the Acting course. We ask that all applicants to the Scheme are seriously pursuing their application to Guildhall School, and intend to engage in the Scheme as much as possible.
What our participants say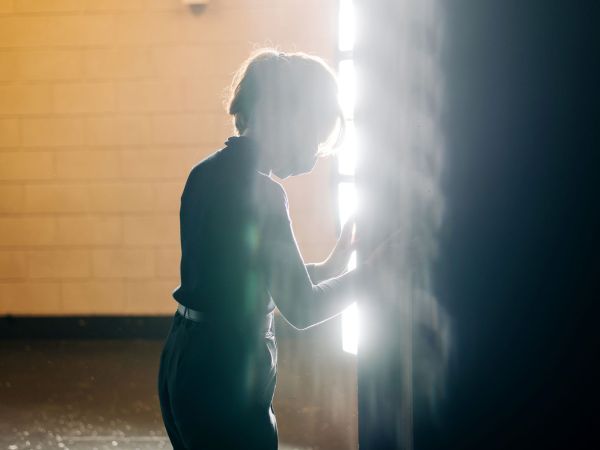 I have not seen this type of support being offered by any other school I have applied to and am very grateful to Guildhall for trying to give opportunities to people who would usually feel unsupported in this process.
(2022 participant)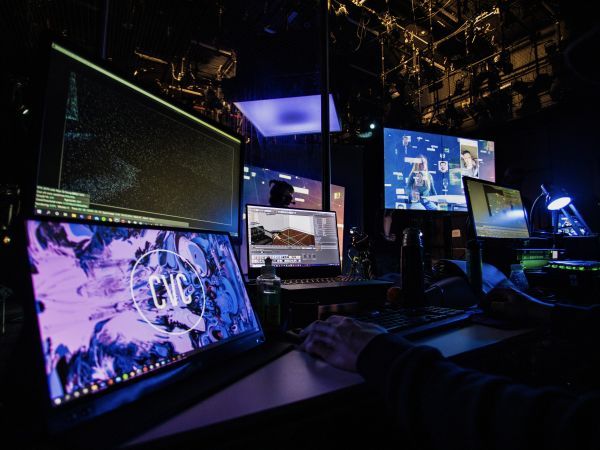 The Supported Application Scheme […] is a lifeline for someone in my position. As a woman of colour from a working class background, you don't often have access to guidance and support of this quality and volume.
(2022 participant)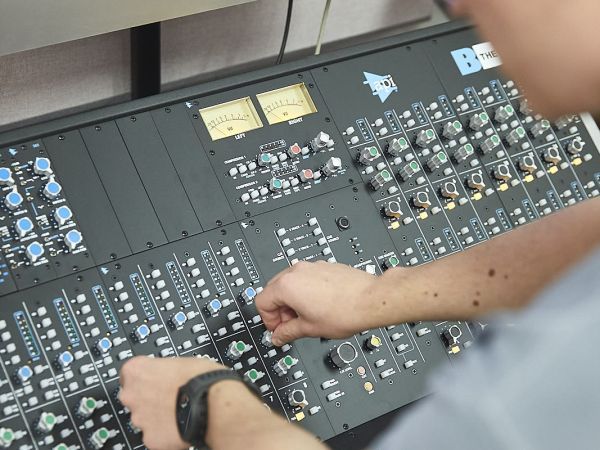 Before applying for the scheme I felt anxious, worried and I tended to overthink a lot, through taking part on the scheme I have learnt so much and I am still learning.

Talking and interacting with graduates and teachers on the courses has been amazing and incredibly helpful.
(2021 participant)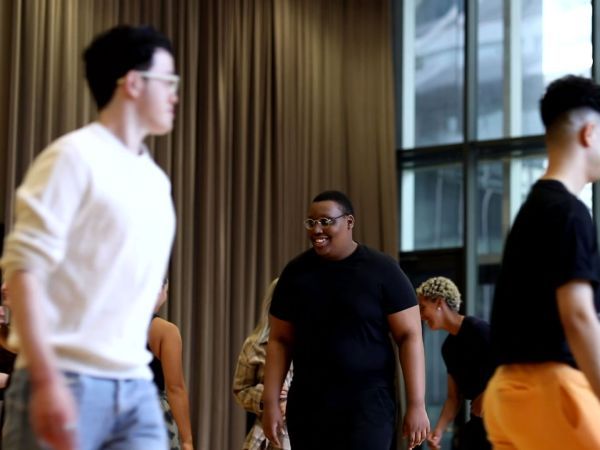 It's allowed me to see shows, hear from students and come to the School on multiple occasions.

It's bridged the barrier that I once saw between myself and Guildhall, which has now allowed me to approach my auditions with so much more confidence, knowing that I've attended and been given these sessions.
(2020 participant)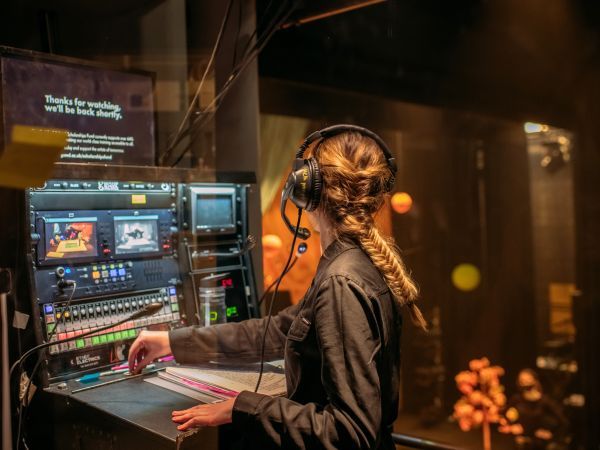 I can apply to drama school and actually look forward to the process. There's a huge weight off my shoulders because questions have been answered, and I've met people like me who are doing things like me.
(2020 participant)
Contact Us
More information & contact
You can contact our Access and Participation Team for more information about the scheme and if you have any questions.
You can also chat to the team by clicking on the cards below.