Guildhall Young Artists Norwich Music Starts Here
Our beginner's music course for ages 4–7, will introduce children to a range of musical styles and instruments through 60 minutes of group play each Saturday. 
Sign up or take part in a free taster session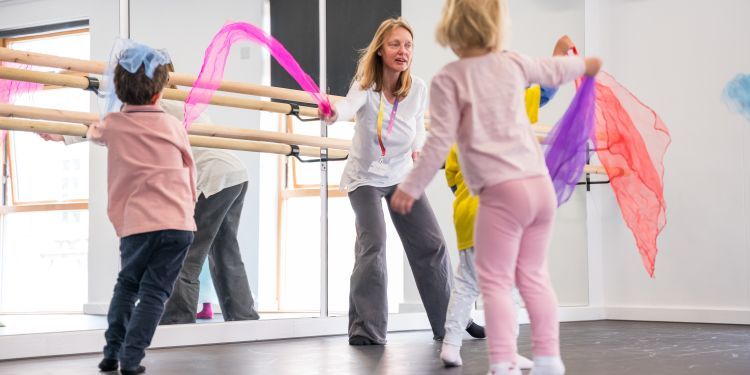 You are viewing:
About Music Starts Here
Key information:
Course dates:

Saturday term time

Course times:

Dependent upon class timetable

Age:

4–7

Art form:

Music

Fees:

£12 per week (£120 per term)

Level of study:

Short Courses & Summer Schools, Workshops & Saturday Centres (ages 4-18)

Mode of study:

In-person

Venue:

City of Norwich School

Contact details:
About Music Starts Here
This beginner's programme for ages 4 – 8 is the perfect introduction into music.
Through 60 minutes of group play each Saturday, children will explore different instruments and their own musicality, develop language and communication skills, grow in confidence and increase their ability to express themselves, in a supportive and safe environment.
Music Starts Here Group 1 (Age 4 – 6)
A fun and engaging music programme for very young children. Using singing, movement games and percussion, children will absorb all the elements needed to make a confident, well-rounded musician. They will be prepared to naturally progress into the next group.
Music Starts Here Group 2 (Age 7 – 8)
A group aimed for older children. Using age-appropriate songs and games, children will explore more advanced elements of musicianship, leadership and collaborative music making skills that they can also take into the choice of Introduction to Instruments groups. Children in this group will also able to join Choir if they are staying on for Introduction to Instruments.
All children on the Music Starts Here programme also have the option of  joining our Introduction to Instrument classes (wind, keyboard and strings) and 1:1 instrumental lessons with our fantastic tutors.  
An optional Introduction to Instruments class is available for Music Starts Here students age 4–8. 
This class will be split into three group lessons, focusing on the following instruments: 
Strings
Wind (including Recorders)
Piano/Keyboards
These three lessons will run at the same time as each other to allow children to move between group lessons. 
Small group teaching will allow children not only to begin to learn an instrument, but develop their musicianship, leadership and collaborative music making. This is an ideal starting point for younger children before they take up individual lessons.
Students are advised to complete half a term of Music Starts Here before joining Introduction to Instruments.
Please refer to our finance and funding page for fees. 
Looking for private tuition with one of our expert tutors? Book a 30 minute instrumental or vocal lesson, to be taken alongside Music Starts Here. Register your interest when signing up for a course. 
Fees 
£12 per week (£120 per term)
With one-to-one lesson
Add an individual 30 minute instrumental or vocal lesson for an additional £22 per Saturday + the cost of Music Starts Here. 
Payment schedule
We ask you to pay termly and once you've settled in we ask for half a term's notice if you decide not to continue. 
Bursaries 
We offer a large number of bursaries to attend GYA Norwich, including travel to our centre. It's entirely confidential and we keep the application process as simple and quick as possible. For more information view our finance and funding page. 
Autumn Term Dates 2022
Saturday 17 September – Week 1
Saturday 24 September – Week 2
Saturday 01 October – Week 3
Saturday 08 October – Week 4
Saturday 15 October – Week 5
Half-term – (no sessions on Saturday 22 & 29 October)
Saturday 05 November – Week 6
Saturday 12 November – Week 7
Saturday 19 November – Week 8
Saturday 26 November – Week 9
Saturday 03 December – Week 10
Holidays – (no sessions on Saturday 10, 17, 24, 31 December 2022)
Spring Term Dates 2023
Saturday 07 January – Week 11
Saturday 14 January – Week 12
Saturday 21 January – Week 13
Saturday 28 January – Week 14
Saturday 04 February – Week 15
Half-term – (no sessions on Saturday 11 & 18 February
Saturday 25 February  – Week 16
Saturday 04 March – Week 17
Saturday 11 March – Week 18
Saturday 18 March – Week 19
Saturday 25 March – Week 20
Holidays – (no sessions on Saturday 01, 08 & 15 April)
Summer Term Dates 2023
Saturday 22 April – Week 21
Saturday 29 April – Week 22
Saturday 06 May – Week 23
Saturday 13 May – Week 24
Saturday 20 May – Week 25
Half-term – (no sessions on Saturday 27 May & Saturday 3 June)
Saturday 10 June – Week 26
Saturday 17 June – Week 27
Saturday 24 June – Week 28
Saturday 01 July – Week 29
Saturday 08 July – Week 30
We regret it is not possible to give refunds in the event of absence as the Centre has to continue paying professional tutors and overheads. GYA Norwich expects as close to 100% attendance as possible, to ensure you develop and get the most out of your membership.
Half a term's notice is required to stop attending (except in exceptional circumstances). This notice period is required to fulfil obligations to the professional tutors, pay for facilities and to encourage you to be fully committed to the courses chosen.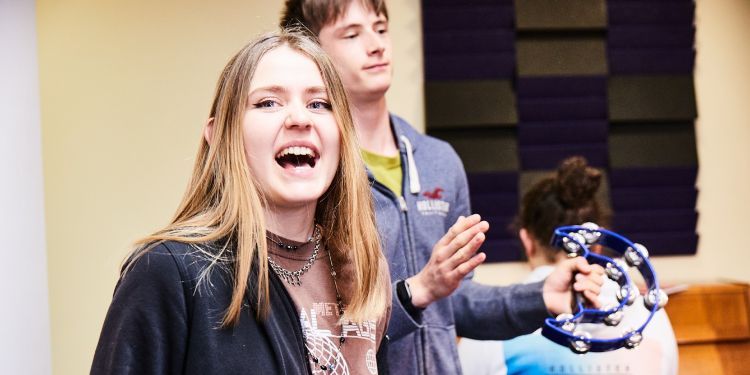 Benefit from Guildhall Young Artists membership
As a member of GYA Norwich, you can expect exclusive opportunities, performances and workshops, including competitions, invites to concerts and gigs and performances from students at Guildhall School.