Wind, Brass & Percussion
Our progressive and creative conservatoire is dynamic and rigorous, a welcoming atmosphere that is always supportive. Offering unparalleled access to the finest professors and a wealth of performing opportunities, Guildhall offers you a unique platform for employability and success.
Apply now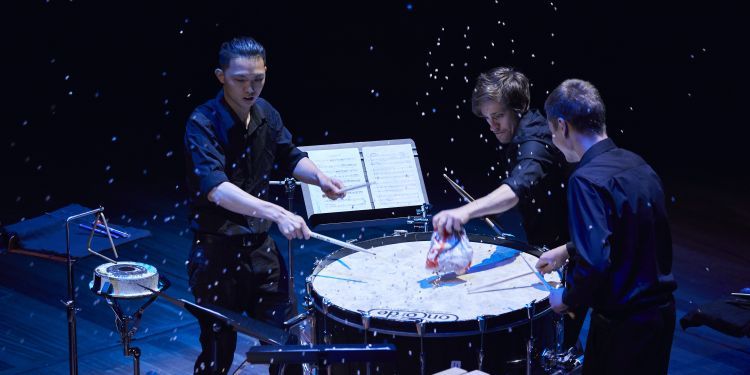 You are viewing:
About Wind, Brass & Percussion
About Wind, Brass & Percussion
Flute | Oboe | Clarinet | Bassoon | Horn |Trumpet | Trombone | Tuba | Timpani & Percussion | Saxophone | Recorder
The Wind, Brass and Percussion Department provides exciting opportunities for learning and performing. Led by Richard Benjafield (Head of Department), Fraser MacAulay (Deputy Head, Woodwind) and Beth Randell (Deputy Head, Brass), our world-class team of instrumental professors are leaders in orchestral, solo, and chamber performance.
Our alumni hold top orchestral jobs, are international competition winners, and are successfully employed across the music business. Our courses offer many options to help shape your future career, professional skills and artistic voice. Through a supportive and dynamic environment, we focus on highly specialised skills, versatility, and individual development guided by your professors, visiting artists, and the pastoral support of your personal tutor.
Watch the video
Find out more about Wind, Brass & Percussion training at Guildhall from our students and staff in the video below.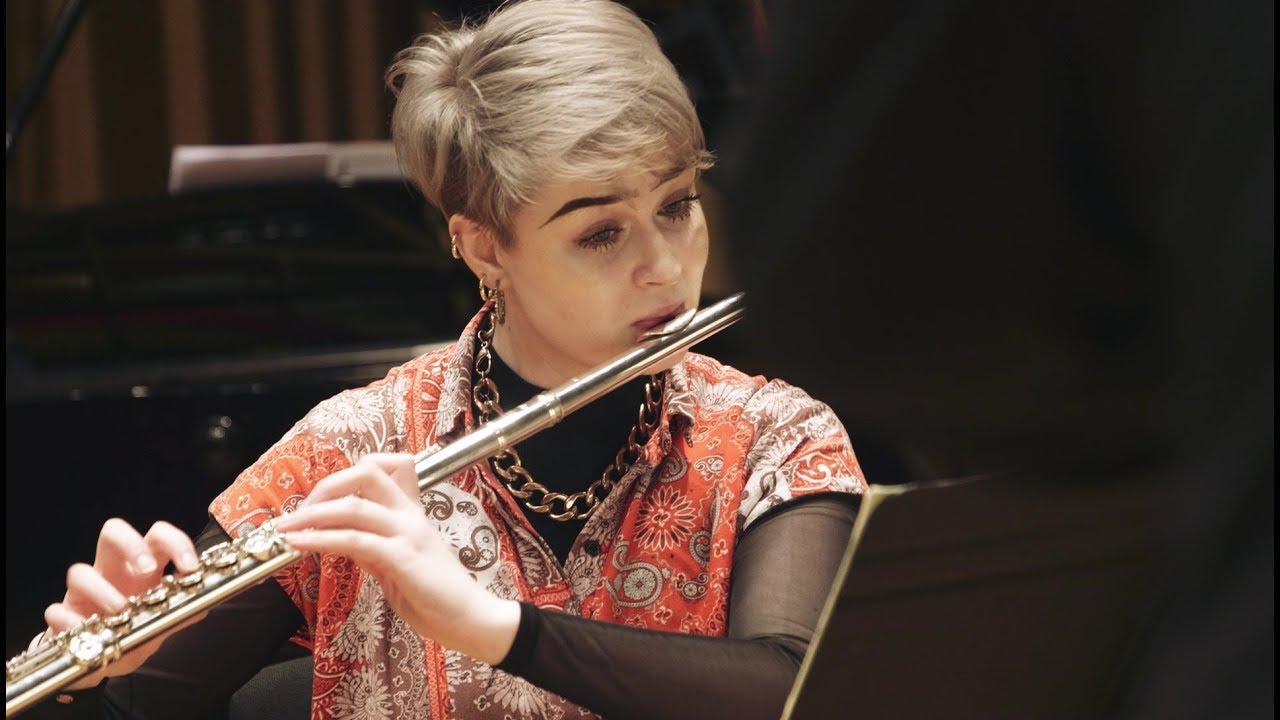 Wind, Brass & Percussion contact details
Michal Rogalski, Wind, Brass & Percussion Department Manager
Tel: 020 7382 7259
WBP@gsmd.ac.uk
News
See the latest news from Wind, Brass & Percussion.
Join us for our upcoming Wind, Brass & Percussion Open Day, book now to meet our staff and students and explore our industry leading facilities and performance spaces. This is your chance to learn about the audition process, discover more about studying at Guildhall, and see first-hand why we were ranked the number one higher education institution for Music in the 2024 Guardian University Guide music league table.
Wind, Brass & Percussion Open Day
Sunday 5 November 2023
9.30AM - 4.00PM
Visit Guildhall School of Music & Drama on Sunday 15 October 2023 for our BIG Double Reed Day.
Our BIG Double Reed Day offers an exciting opportunity for musicians, teachers, and parents to meet and engage with a community of oboists and bassoonists from across the country.
Join double reed players of all ages for a day of masterclasses, small group ensemble coaching, technique classes, performance confidence workshops, pedagogy discussion sessions and a grand finale concert - which will be hosted in our Milton Court Concert Hall.
You will get the chance to learn and play alongside world-leading Guildhall tutors including, Alison Teale, Dan Jemison, Gordon Hunt, Helen Storey, Richard Ion, Steven Hudson, Bob Porter, Fraser MacAulay, Rachel Broadbent, Rosie Cow, Rebecca Wood, Adrian Rowlands and Stuart Russell. Guest tutors include Michal Rogalski and others to be confirmed.
Our event will allow visitors to participate and perform in a newly commissioned work for massed double reeds by award-winning composer, Peter McGarr, as well as the opportunity to browse trade stands hosted by Howarth of London, Crowthers of Canterbury, Double Reed Ltd, OB3, Reed Machines, Wonderful Winds and many more.
A limited number of sponsored places and bursaries are available to assist those on low incomes, towards the cost of attending. Contact BigDoubleReedDay@gsmd.ac.uk for more information on funded places. Places for those aged 10 and under are free.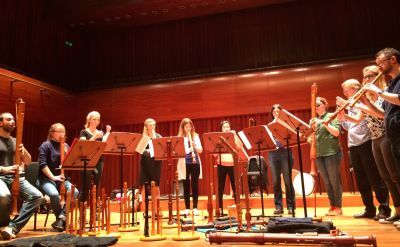 Guildhall School welcomes all recorder players for a day of exploring the instrument, with performances from Palisander, Finn Collinson, Otto Hashmi and Apollo's Cabinet.  
Browse instruments, music, and accessories for sale by Jack Darach and the Early Music Shop.  
Bring your instruments to join us for some massed playing at the end of the day in Milton Court Concert Hall. 
Guildhall Recorder Day
Sunday 1 October 2023
11.30AM – 17.00PM
To register for the day, email Richard Benjafield – rbenjafi@gsmd.ac.uk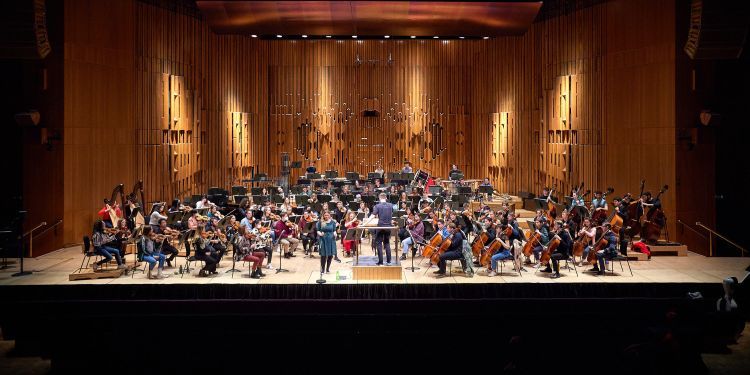 Performance & Collaboration
Studying music at an internationally-renowned conservatoire means you can become immersed in a world of performance from day one.
Undergraduate study
Your journey as a student in the Wind, Brass and Percussion Department will be an individual one, offering a rich and diverse programme of opportunities to enable you to become the very best musician that you can be.
A typical week:
Principal Study lessons
Wind, Brass and Percussion Orchestral Repertoire classes
Instrumental Classes for every instrument
Chamber Music
Supporting academic studies and professional development classes
All students play in Guildhall orchestras and ensembles – allocated and not auditioned.
Our chamber music programme is unique. Every student has regular and guaranteed coaching from professors.
Opportunities to play contemporary, jazz or early music.
Teaching skills and outreach opportunities
Career management and continuing professional development
"My professional career continues to be benefited by my time at Guildhall: as more time goes by I find myself falling back on the values and skills that Guildhall provided me.
Guildhall gave me not just world-class instrumental teaching, but a strong grounding in my own identity and the knowledge of how to thrive in my career.
Since finishing my course at Guildhall, I've found that the education and guidance I received whilst there has made integrating into the professional scene far easier than it otherwise would have been."
Adam Crighton                          BMus(Hons) Bass Trombone 2019
"From my perspective, Guildhall is by far the most creatively diverse and artistically supportive institution of its kind in the UK. The openness of the staff has allowed me to be unrestricted in my professional journey going forward. My experience at Guildhall gave and continues to give me the confidence to make bold artistic and professional choices and forge an exciting career."
Vittorio Angelone                      BMus(Hons) Percussion 2018
Read more about the BMus programme structure.
Focusing on the versatility and musical diversity of the contemporary saxophonist, saxophone students study classical and contemporary music, jazz, improvisation and musical theatre repertoire including individual lessons on flute and clarinet.
Recorder students study music from medieval and baroque to contemporary repertoire, including regular masterclasses with visiting professors Robert Ehrlich and Karel van Steenhoven. All students perform with the School's consort Woodwork and collaborate with students and professors from the Historical Performance Department in classes and ensembles. Guildhall owns two consorts of recorders, including the recently commissioned Turner's Consort.
Recorder at Guildhall School.pdf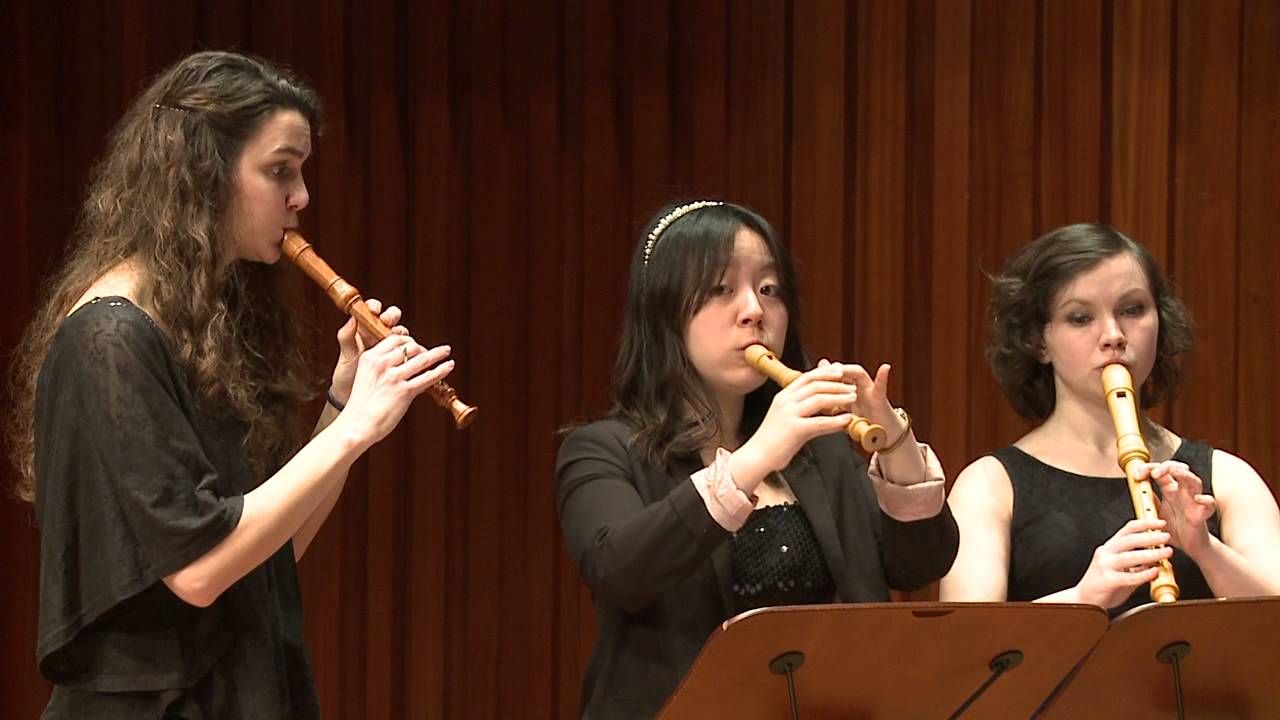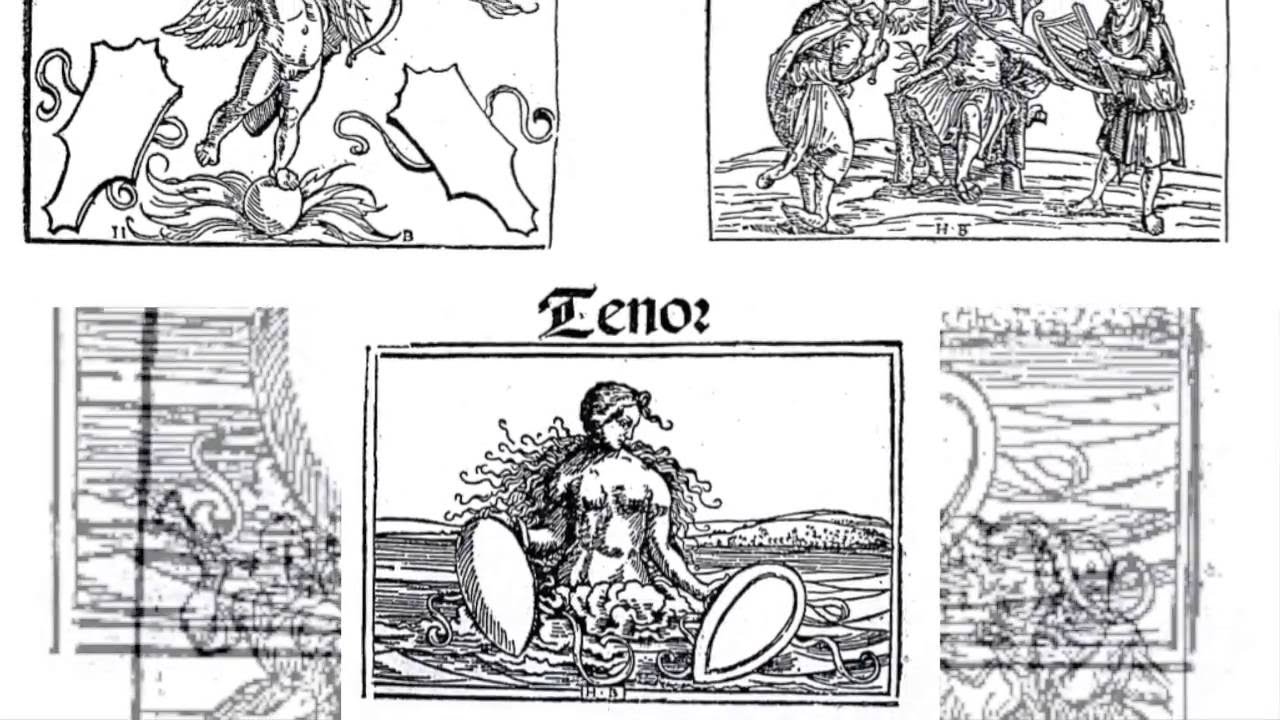 Postgraduate study
Read more about our our Guildhall Artist Masters (MMus/MPerf) in Performance. In Wind, Brass and Percussion, there are two main pathways: Orchestral Artistry (in association with the London Symphony Orchestra) and Advanced Instrumental Studies.
Orchestral Artistry in association with the London Symphony Orchestra
Playing and learning alongside LSO players, and in Guildhall projects and classes, you will follow an intensive programme of orchestrally-focused training.
Find out details of this exciting specialism.
Advanced Instrumental Studies
This specialism is for talented students to develop their individual artistic voice with a particular focus on selected repertoire, whether solo or chamber music, early or contemporary music – with or without the inclusion of orchestral repertoire.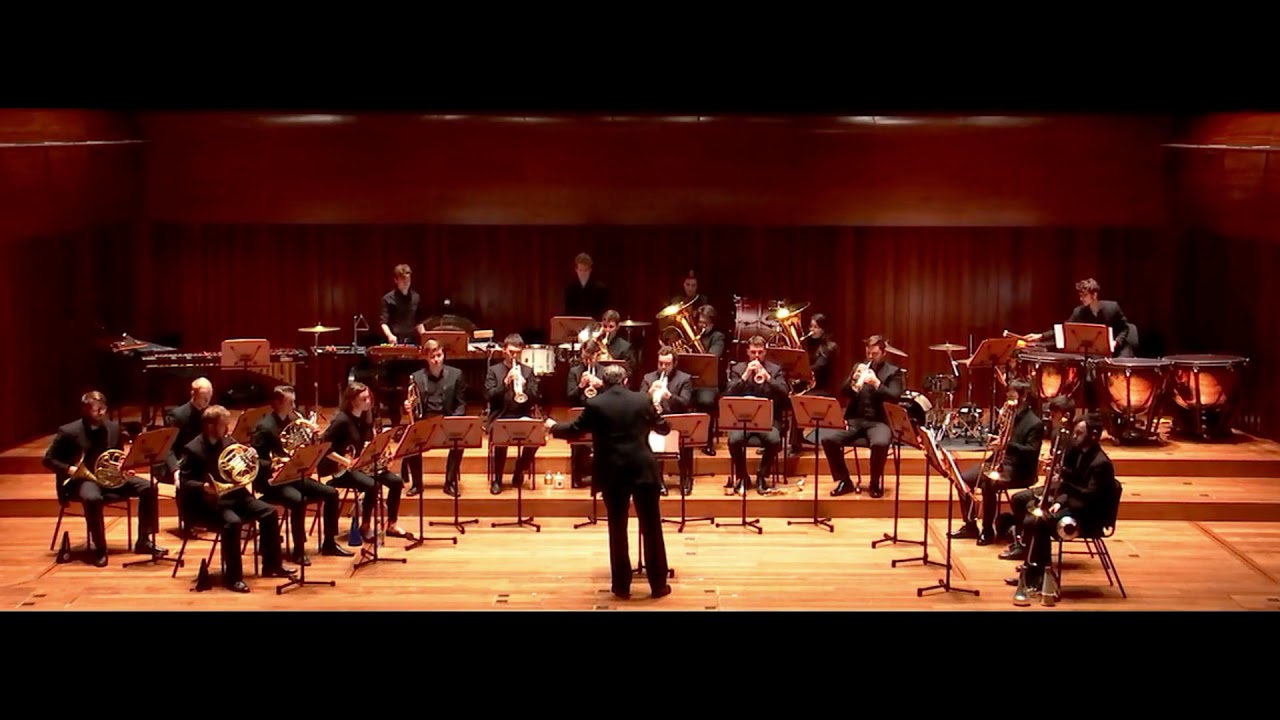 Professor Eric Crees conducts Guildhall Symphonic Brass in Bernstein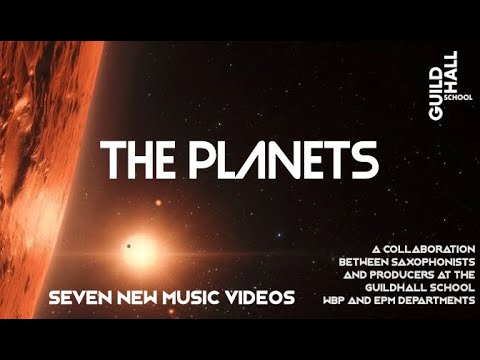 The Planets - WBP and EPM collaboration led by John Harle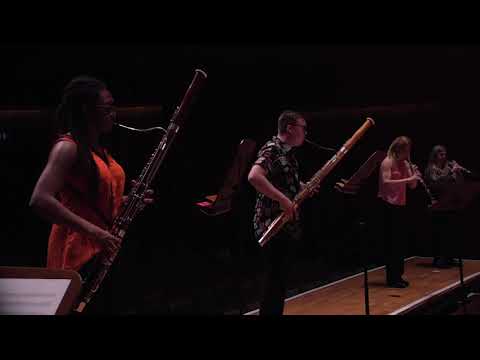 Guildhall Double Reed Band led by Alison Teale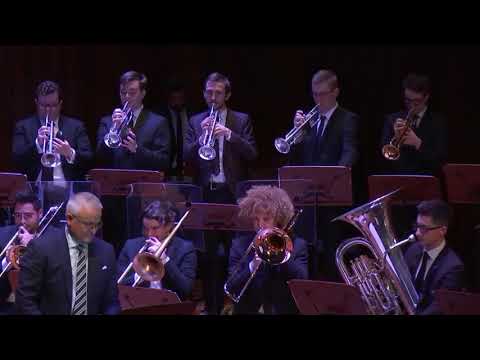 Carmen Suite arr. Colin Skinner, directed by Mike Lovatt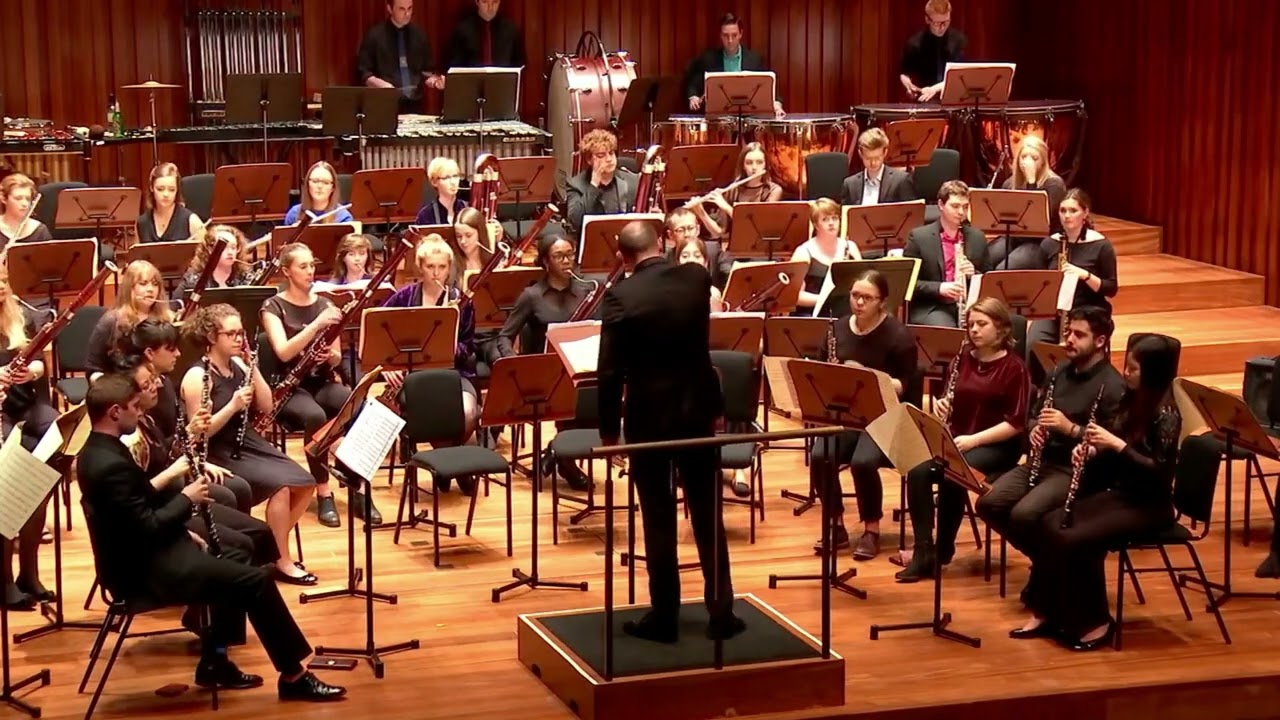 Fireworks! Guildhall Symphonic Wind Orchestra, conducted by Peter Whelan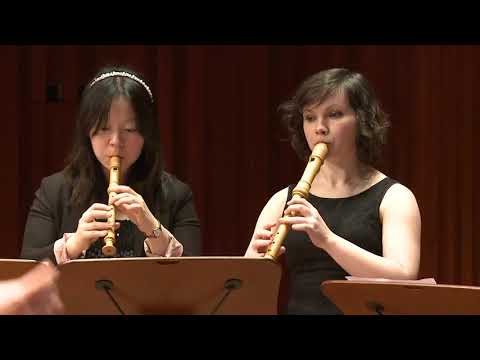 Guildhall's Recorder Consort, directed by Ian Wilson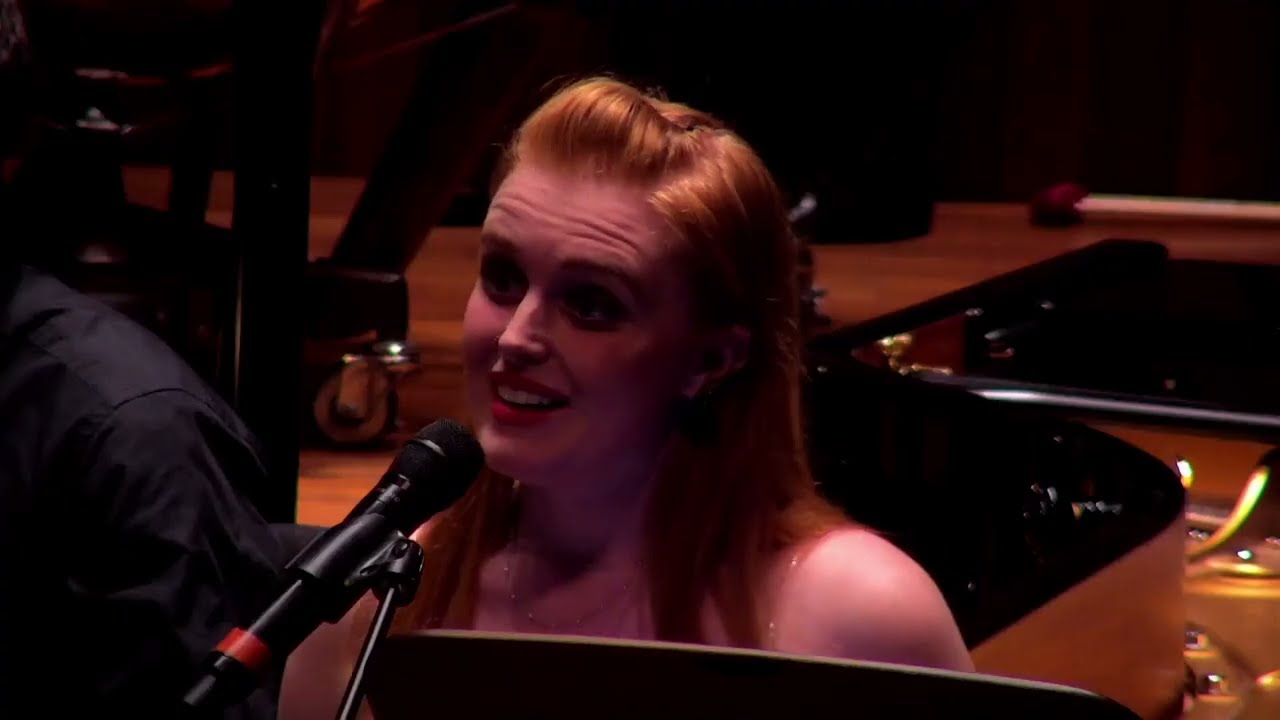 Racconto deGuildhall Ubu Ensemble plays Racconto dell'inferno, by Louis Andriessen. Katie MacDonald, voice, Simon Wills, conductor
Activities & Ensembles
Up to 45 individual Principal Study lessons each year
Weekly orchestral repertoire classes
Scheduled weekly chamber music coaching and rehearsals -
Platform performance classes
Symphony, Opera and Chamber orchestras
Guildhall Ubu Ensemble – contemporary music
Symphonic Wind Orchestra, Guildhall Brass Soloists, Guildhall Wind Soloists
Saxophone Ensemble, Percussion Ensemble, Big Band, Recorder Consort, Baroque Orchestra
Projects with the Jazz, Historical Performance and Composition projects
Highlights, Successes & Alumni
Masterclasses with over 80 world-leading artists, including: Denis Bouriakov, Julien Beaudiment, Adam Walker (flute); Melinda Maxwell, Olivier Stankewicz, Julianna Koch (oboe); Michael Collins, Pascal Moragues, Reiner Wehle (clarinet); Rachel Gough, Gustavo Nunes, Gretha Tuls (bassoon); Nigel Hitchcock, Naomi Sullivan, Huw Wiggin (saxophone); Karel van Steenhoven, Sebastian Marq (recorder); Nebjosa Zivkovic, Russell Hartenberger, Peter Erskine, Kuljit Bhamra, Emma King (percussion); Andrew Bain, Olivier Darbellay, Katie Woolley (horn); Philip Cobb, Omar Tomasoni, Thomas Hooten (trumpet); Jörgen van Rijen, Mark Templeton, Stefan Schulz (trombone); David Cribb (tuba); Los Angeles Philharmonic Orchestra, Berlin Philharmonic Wind Quintet, Canadian Brass, Sō Percussion, Delta Saxophone Quartet.
Wind Brass and Percussion Spotlight concert series by ensembles and soloists, in Milton Court and Silk Street
Guildhall Brass Soloists, directed by Anne McAneney, at St John's, Smith Square
Guildhall Wind Soloists directed by Michael Collins, in Milton Court
Billy May's Big Fat Brass directed by Mike Lovatt, and Wind, Brass and Percussion Big Band directed by Mick Foster and Matt Skelton, in Milton Court
Guildhall Ubu Ensemble, directed by Simon Wills, performed The Yellow Shark by Frank Zappa at BBC Total Immersion, and on Radio 3
Students in the Department have been prize winners in the following competitions:
Nestlé and Salzburg Festival Young Conductors Award
Los Angeles Philharmonic Dudamel Fellowship in Conducting
Tunnell Trust Chamber Music scheme
Royal Overseas League Final
Lions UK and Ireland Musician of the Year
Open Recorder Days Amsterdam
RTÉ lyric fm Award
Newark Brass Festival Competition
South Sinfonia 2023-24 has five Guildhall alumni:
Karen Wong (flute)
Lottie Brenton and Catriona Lockhart (Oboe)
Fresca David (clarinet)
Lucas Houldcroft (trumpet)
Charlie Hodge (timpani & percussion)
Students are frequently selected for London Sinfonietta Academy,  LSO Timpani & Percussion and Brass Academies, London Philharmonic Orchestra Future Firsts, and Glyndebourne Pit Perfect,
Tom Nielsen (BMus Hons 2023) Co-Principal Trumpet LPO
Inoko Isobe (Artist Diploma 2021) Co-Principal Oboe, Jyvaskyla Sinfonis, Finland
Enlli Parri (MPerf 2020), 2nd flute and piccolo, Welsh National Opera
Will Morley (BMus Hons 2020) Principal Trombone, Bergische Philharmoniker, Germany
Luke O'Toole (Mus 2017) Principal Flute, Opera North
Han Kim (BMus 2016), Principal Clarinet, Paris Opera
Cerys Ambrose-Evans (BMus Hons 2016) Prinicipal Bassoon, Scottish Chamber Orchestra
Kris Garfitt (BMus Hons 2015) Principal Trombone, West German Radio Orchestra Cologne
Greg Topping (BMus Hons 2014) 2nd Bassoon, Ulster Orchestra
Alex Wide (MMus 2014) Principal Horn, Bournemouth Symphony Orchestra
Jonathan Goodwin (BMus Hons 2014) Co-Principal Trombone, Gothenburg Opera
Audun Breen (MPerf 2014) Principal Trombone, Oslo Philharmonic Orchestra
Ausiàs Garrigós Morant (Clarinet 2013) Bass Clarinet, Royal Liverpool Philharmonic Orchestra
Alex Edmundson (BMus Hons 2013) Prinicpal Horn, RPO
Edward Griffiths (BMus Hons 2013) Co-Prinicipal Horn, Welsh National Opera
Lauren Reeve-Rawlings (BMus Hons 2013) 3rd Horn, Scottish Opera
Sameeta Gahir (BMus Hons 2013) Principal Piccolo, Royal Liverpool Philharmonic Orchestra
Luke Russell (MPerf 2012) Principal Piccolo, BBC Scottish Symphony Orchestra
Fabian Schmidt (BMus Hons 2011) Brandedenburgisches Staatsorchester, Frankfurt
Zhiying Wei (MPerf 2011) 2nd Trombone, Beijing National Centre for the Performing Arts
Matthew Featherstone (MMus 2010) Principal Flute, BBC National Orchestra of Wales
Emma Selby (BMus Hons 2009) 2nd Bassoon, Bournemouth Symphony Orchestra
James Burke (BMus Hons 2009) Co-Principal Clarinet, BBC Symphony Orchestra
Philip Cobb (BMus Hons 2009) Principal Trumpet, BBC Symphony Orchestra
Fiona Paterson (BMus Hons 2008) 2nd Flute, Royal Liverpool Philharmonic Orchestra
Sarah Bennington (Flute 2007) 2nd Flute, Welsh National Opera
Jonathan Watkins (BMus Hons 2007) Principal Trombone, Hong Kong Philharmonic Orchestra
Steven Hudson (Oboe 2006) Section Principal Oboe, BBC National Orchestra of Wales
Richard Watkin (BMus Hons 2006) Principal Trombone, City of Birmingham Symphony Orchestra
Angela Barnes (BMus Hons 2005) 3rd Horn, London Symphony Orchestra 
Chris Richards (BMus Hons 2004) Principal Clarinet, London Symphony Orchestra
Adam MacKenzie (MMus 2003) Principal Bassoon, Opera North
Karen Hutt (BMus Hons 2002) Sub-Principal Percussion, LPO
Elspeth Dutch (BMus 2002) Principal Horn, City of Birmingham Symphony Orchestra 
Alison Balsom (BMus  2001) international trumpet soloist, winner of Best Female Artist, Classical Brit Awards; Artist of the Year (Gramaphone Magazine 2013)
Juliette Bausor (BMus 2001) Principal Flute Royal Northern Sinfonia 
Joby Burgess (MMus 2001) Percussionist with Peter Gabriel, Powerplant
Chris Richards (BMus 2001) Co-Principal Clarinet, London Symphony Orchestra
Cormac Henry (BMus 2000) Principal Flute, Royal Liverpool Philharmonic Orchestra
Mark Templeton (BMus 1998) Co-Principal Trombone, London Philharmonic Orchestra
Helen Vollam (BMus & PDOT 1997) Co-Principal Trombone, BBC Symphony Orchestra
Alison Teale (BMus 1996) Co-Principal Oboe, BBC Symphony Orchestra
Julian Warburton (BMus 1996) Principal Percussion, Birmingham Contemporary Music Group
Gareth Davies (BMus 1994) Co-Principal Flute, London Symphony Orchestra
Robert Holliday (BMus1993) Sub-Principal Trombone, The Orchestra of the Royal Opera House
Byron Fulcher (BMus 1991) Co-Principal Trombone, Philharmonia 
Sarah Willis (BMus 1990) 4th Horn, Berlin Philharmonic Orchestra
Guildhall has an unrivalled track record of successful trombone alumni in orchestral jobs in the UK, Europe and Asia. These Guildhall alumni can currently be heard in UK orchestras.
Mark Templeton             London Philharmonic Orchestra     Principal
David Stewart                 BBC Concert Orchestra                   Bass Trombone
Helen Vollam                  BBC Symphony Orchestra               Principal              
Byron Fulcher                Philharmonia                                   Principal
David Whitehouse         London Philharmonic Orchestra      Sub-Principal
Dan Jenkins                   BBC Symphony Orchestra               Sub-Principal
Robert Holliday              Royal Opera House                         Sub-Principal
Kevin Morgan                 Bournemouth Symphony Orchestra  Principal
Robb Tooley                   Bournemouth Symphony Orchestra Sub-Principal
Roger Cutts                    Welsh National Opera                       Principal
Alan Swain                     Welsh National Opera                       Principal
Russell Taylor                BBC Philharmonic Orchestra            Bass Trombone
Richard Watkin              CBSO                                                Section Leader
Anthony Howe               CBSO                                                Principal Second
Simon Cowen                 RLPO                                                Section Leader
Recent successes of Guildhall trombone students
Kris Garfitt                        BMus (Hons) 2015           
West German Radio Orchestra Cologne, Principal
Audun Breen                    MPerf  2014       
Oslo Philharmonic Orchestra, Principal
Will Morley                        BMus (Hons) 2020           
Bergische Philharmoniker, Principal
Jon Roskilly                     BMus (Hons) 2011           
Kuopia Symphony, Finland, Principal
Jonathan Goodwin          BMus (Hons) 2014           
Royal Danish Orchestra, Co-Principal
Emil-George Atanassov  BMus (Hons) 2016           
Sofia National Opera and Ballet, Bulgaria, Principal
Fabian Schmidt               BMus (Hons) 2011           
Brandedenburgisches Staatsorchester, Frankfurt, Sub-principal
Sam Clough                     BMus (Hons) 2022           
Sofia National Opera and Ballet, Bulgaria, Bass trombone
Farkhad Bulatov              MPerf  2018       
Astana Opera, Orchestra, Kazakhstan, Principal
Douglas Murdoch            MMus 2009        
Jennaer Philharmonie, Germany, Wechsel Posaune