Working with Schools and Colleges
Our team are on hand to inspire and raise awareness of progression within Production Arts, Music and Drama. From virtual talks to careers fairs – explore how you can work with Guildhall School to support your student's journey into creative and performance higher education.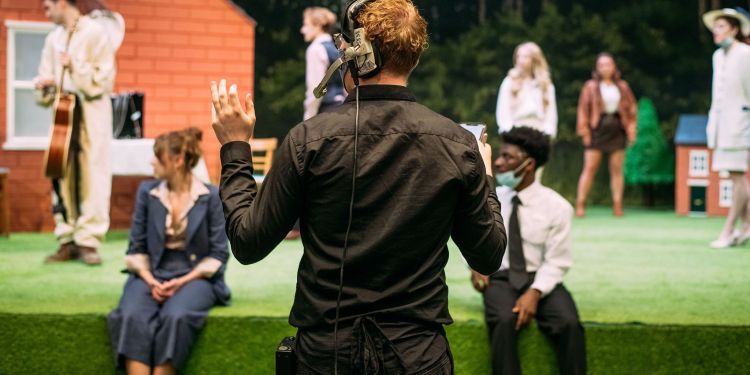 Schools and Colleges
Each year our team works closely with schools and colleges to offer a range of opportunities for you, and for your creative students looking to progress to degree level at Guildhall School. 
Ranked as number one in Arts, Drama & Music (Complete University Guide 2024), as well as one of the top ten performing arts institutions in the world (QS World University Rankings 2023), our course portfolio covers a wide breadth of creative and performance subject areas from Costume to Jazz. We are on hand to offer advice and guidance through talks and webinars and events and fairs, to help your students explore Guildhall and find the right specialism for their future studies.