Research
Research at Guildhall School explores fundamental questions about the creative arts. It embraces a wide range of disciplines within music and drama including composition, performance, pedagogy, institution studies, historical musicology, music and literature studies, cultural history, electronic music, creative writing and music therapy.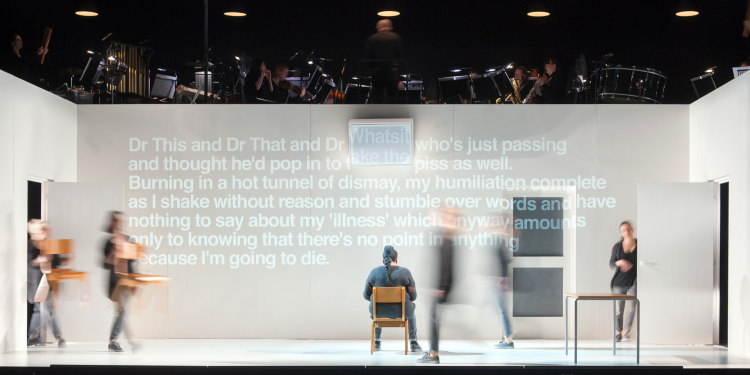 You are viewing:
Research Strategy
REF2021
56% of School's research activity classed as world-leading in national assessment, including 100% of its research impact.
Research Strategy
Considerable investment in research at the Guildhall School has brought substantial returns in expanded activity and clear resulting benefits.
Apart from consistent successes in research grant capture, there have been positive effects far beyond the Research Department, on colleagues' vocation for the generation of new knowledge through creativity, and the institution's reputation for progressive thinking and action. In particular, the School's concern for how the performing arts relate to social issues has been nourished by research activity, as have the expanded possibilities for partnerships that feed into teaching and other activities. 
Our priorities for the next five years aim to address the precise role research has to play in the performing arts, what kinds of research will be the most appropriate in the near future, and how they will feed into the School's overall strategy.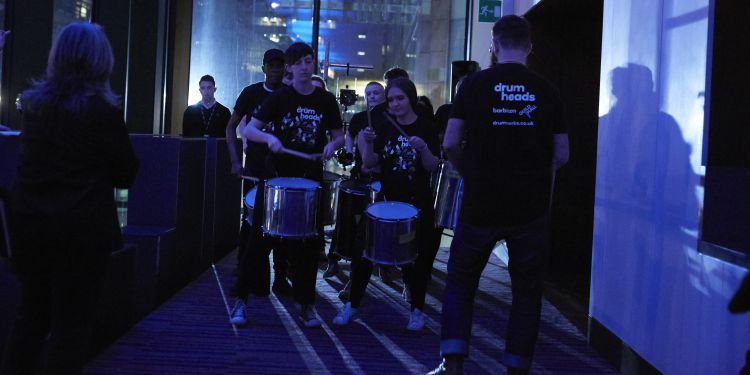 Institute for Social Impact Research in the Performing Arts
In 2020 we launched the Institute for Social Impact Research in the Performing Arts – a hub designed to bring together like-minded colleagues working on projects with the potential to bring positive effects to the community.
Projects, Funding & Outputs
Our research staff investigate fundamental questions about the creative industries, and their research can even lead to the develop of new, ground-breaking operas, compositions and performances. Many of these projects are supported by competitive external funding from organisations such as the Arts and Humanities Research Council, Leverhulme Trust, Wellcome Trust, and Help Musicians UK, in addition to smaller-scale internal incubation funding. Much of this work can be found in our repository of research outputs.
Doctoral & Postdoctoral Study
Latest Research News & Updates