Sundial Court
Sundial Court, the School's hall of residence, is located in Chiswell Street, just around the corner from the Silk Street building. Sundial Court has 176 bedrooms in thirty-nine flats, each with either three, four, five or six bedrooms.
Each flat has a communal kitchen with dining area, shower room and separate toilet. Some bedrooms are large enough to accommodate an upright piano and are furnished to a high standard. All rooms are equipped with internet access. There is also a wheelchair accessible flat with a specially adapted kitchen and bathroom. There is also a Deaf Alerter system for the hard of hearing.
Music students may practise in their bedrooms during permitted hours. Local amenities, including supermarkets, bars, restaurants and sports facilities are all within easy walking distance. Two underground stations are within minutes of the residence. Underneath the accommodation is the Basement, which houses the School Bar, a self-serve laundry, practice rooms and a communal television room.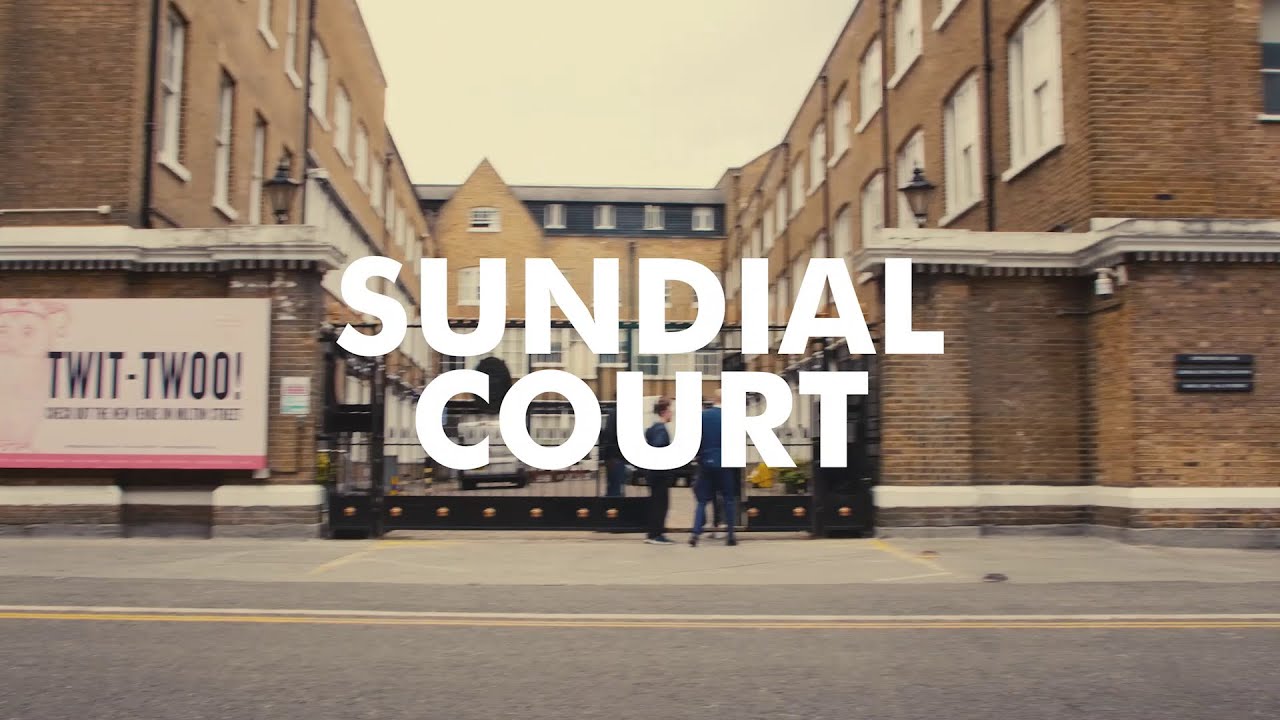 Security and Support
A Reception service is provided 24 hours per day, 7 days per week, to oversee the safety and security of the building and its residents. In addition, a team of Residential Assistants, live in the building to provide peer support. A key part of their role is to encourage a sense of community amongst residents and throughout the year they organise a range of social activities, from market trips to museum visits, film nights to exercise clubs. 
With a total of 176 rooms, it is not possible to offer a place at Sundial Court to every student. However, every attempt is made to provide accommodation for first year undergraduate students. All those offered a place on a full-time course of study at Guildhall School are welcome to apply. (Part-time students with medical or disability needs are also eligible).  You can find the Sundial Court Selection Process on our Policies page under HE Admissions and Enrolment.
Cost
Weekly cost of accommodation at Sundial Court in 2021-22 is £224 per week.
Accommodation for students with disabilities and/or medical conditions
When allocating rooms at Sundial Court, priority is given to students with disabilities and/or medical conditions, that have a substantial and long term effect on their ability to carry out normal day to day activities.
Part-time students with medical and/or disability needs may be eligible for Sundial Court under specific conditions, and are advised to contact the Senior Health & Welfare Advisor for further information. 
Please note: Students who wish to apply on medical and/or disability grounds will need to complete an assessment form and provide confirmation of diagnosis from either a practitioner recognised by the GMC, NMC, HCPC, or a nurse practitioner.
Students will need to re-apply each year and provide up-to-date supporting documents if they wish to continue to live in Sundial Court after their first year.
Applications on medical and disability grounds are reviewed by a Student Affairs panel that meets twice a year, in the spring and summer terms. Information provided in applications is treated in strictest confidence and not disclosed to other departments.
Contact us: accommodation@gsmd.ac.uk
External accommodation
The Student Life Officer provides advice and guidance to students who are searching for external accommodation. An External Accommodation Guide is published annually, and information sessions run in spring and summer terms. Students may also add their name to a list of Guildhall students who wish to share accommodation with other students, and sign up to receive adverts from private landlords.
Full details about Sundial Court and external accommodation options will be sent out to students once they have been offered a place at Guildhall School.