Vocal Studies
Guildhall School is internationally renowned for its training of singers. At the heart of our approach in Vocal Studies is the development of each student's individuality as a performer and artist.
Apply now
You are viewing:
About Vocal Studies
About Vocal Studies at Guildhall
At the heart of our approach in Vocal Studies is the development of each student's individuality as a performer and artist. Through an intensive programme of one-to-one lessons, specialist coaching, small-group work, repertoire classes and performance projects, you will gain the knowledge and practical experience necessary to forge your own artistic path.
Establishing and maintaining a healthy, sustainable vocal technique is the central focus of your one-to-one lessons. Coaching, stage and concert projects, and classes hone your performing and professional skills – you will delve into music from diverse sources and genres (often of your own choice) as you begin to unite your craft and with your personal identity as an artist.
Students and graduates of Guildhall's Vocal Studies achieve exceptional success on opera and concert stages around the world, and can be heard working with all the major opera companies, concert promoters, festivals and ensembles. Many appear on recordings, television, film and new media while current students and recent graduates are winning awards and competitions and making their mark in a wide range of young artist programmes.
Guildhall Vocal Studies graduates also hold key positions worldwide in opera company management, casting, artist agencies, concert promotion and arts marketing. Many are leaders in music education, as teachers and managers at conservatoire, university, secondary school and early-years levels. And others have established their own companies, including performing groups, non-profits and in music-technology start-ups. 
Classical singer Julia Bullock, Artist in Residence for the 2020-22 seasons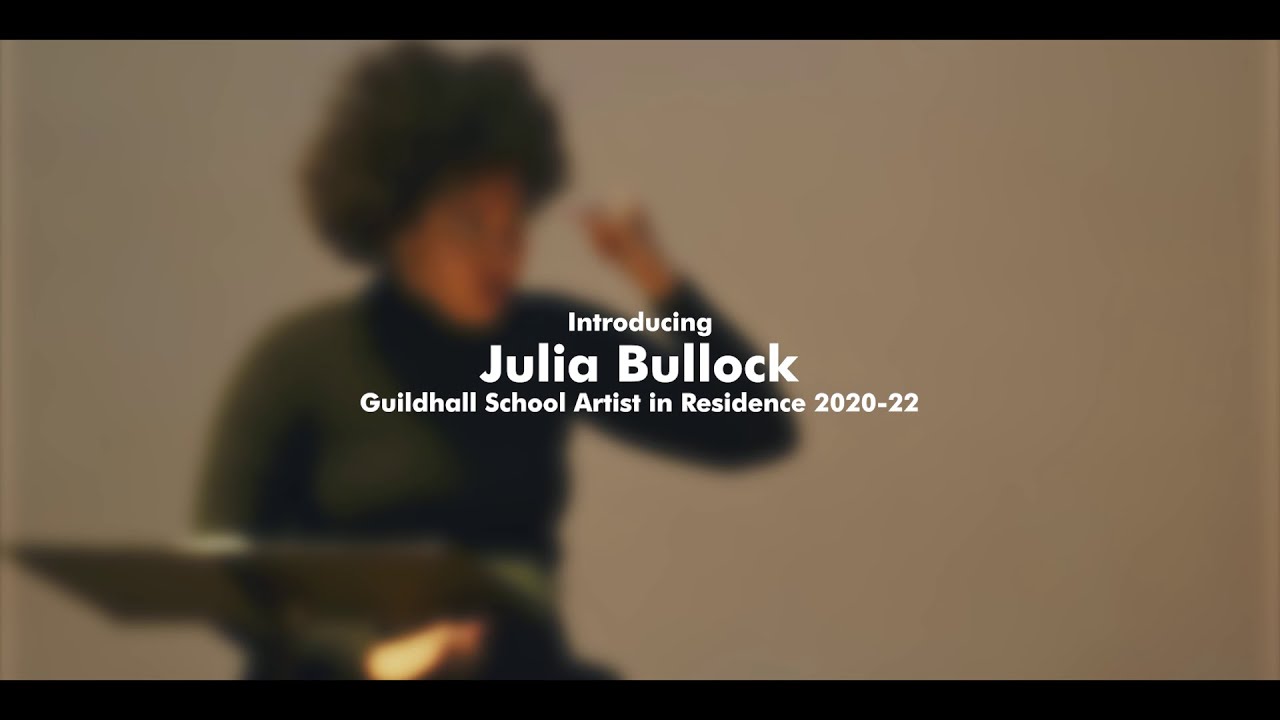 Vocal Studies contact details
Michael Wardell, Vocal Studies Department Manager
Tel: 020 7382 6136
vocal@gsmd.ac.uk
Undergraduate study
Guildhall's undergraduate programme in Vocal Studies establishes the core components necessary for you as a singer in your first years of training. Once established, we integrate these in practical performance settings.
In Years 1 and 2 the foundations are set in regular one-to-one singing lessons, with a particular emphasis on vocal technique, together with an array of classes in repertoire, musicianship, movement, drama and languages. Performance opportunities are plentiful, with in-house showings and Performance Platforms earlier in the course and public performance projects by Years 2 or 3, including in Year 2 a drama project that in recent years has involved collaboration with video designers and writers.
Years 3 and 4 offer opportunities to take your musical and performing skills to the next level. You bring them together in opera through Introduction to Opera and the Opera & Theatre Elective, and you deepen your experience of vocal performance, with specialist repertoire classes. These cover multiple languages, historical and contemporary styles by diverse artists to expand and refine your knowledge of the music and of the spoken and sung languages.
From Year 3 onwards, regular individual coaching is added to the one-to-one singing lessons, supporting your integration of music, language and performance. Performance Platforms offer the opportunity to test-run material you might be presenting in public, and by Year 4 your development as a professional is enhanced by the Teaching Skills module as well as encounters with visiting industry figures in Professional & Performance Skills. Your undergraduate programme culminates in a public recital, where repertoire, theme and style are entirely of your own choosing.
Read more about the broader BMus programme structure.
Postgraduate study
Postgraduate singers embark on Vocal Studies at Guildhall with diverse previous experiences: some come with a considerable background in opera and classical vocal performance, others with expertise in very different disciplines; some already have areas of specialism for which they are aiming professionally, others wish to develop their artistry at an advanced level with a view to specialising later.
The multiple routes into and through our postgraduate programme cater for this diversity. See below for information on the interrelationship between Guildhall's postgraduate Vocal Studies and Opera Studies principal studies.
You might enter the School on the Extended Guildhall Artist Masters if you show strong potential but need a preliminary year to consolidate vocal technique or stage, performance and repertoire skills before progressing to the full Masters.
In this first year (the 'Graduate Certificate' year), a study programme will be devised with your particular training needs in mind alongside your one-to-one singing lessons and individual coaching. You will be involved in appropriate performance projects from the postgraduate Vocal Repertoire Elective, stage opportunities available through Introduction to Opera or the Opera & Theatre Elective, or other relevant options across the School. In addition to these specific performance-based activities, all postgraduate masterclasses, classes in repertoire, drama, movement, and Performance Platforms are open to you.
If you are already at an advanced level of vocal development with substantial previous experience, the Guildhall Artist Masters programme in Vocal Studies is designed for you to develop your professional profile. This can be taken either in one full-time year (Part 1) or in two full-time years (Part 1 and Part 2): if you successfully complete Part 1, you could conclude your studies at this point and be awarded a Master of Music, or progress to Part 2 if you wish, which leads to a Master of Performance on successful completion. UK students also have the possibility of spreading Part 1 over two years part-time, sometimes on our advice for reasons of vocal development.  
One-to-one singing lessons at this level aim to embed your vocal-technical abilities, supported by individual coaching to further refine your expertise in vocal performance.
In Part 1 (the 'MMus' year) the extensive range of performance projects offered in the Vocal Repertoire Elective and Opera & Theatre Elective allows you to specialise in key areas of the vocal arts. Alternatively you can combine vocal electives with non-vocal electives, such as those offering Historical Performance projects, as appropriate to your professional aims. This Masters programme is also available for those wishing to specialise in Historical Performance.
In Part 2 (the 'MPerf' year) your own portfolio of performances both inside and outside of Guildhall is the core of your practical development. In addition to taking advantage of performance opportunities available at Guildhall, we expect you to create projects of your own and make your own professional connections that lead to performing engagements.
The intensive work in the Year 1 electives and your Year 2 performance projects is supplemented by a full programme of advanced classes – some compulsory, others for which you sign up – in drama, movement, opera repertoire and song. Masterclasses, Performance Platforms and Professional & Performance Skills sessions further enhance your professional development, with practice performance opportunities, audition skills workshops and encounters with visiting artists, socially-engaged performers, arts entrepreneurs and figures from casting, management and young artist programmes.
Read more about the broader Guildhall Artist Masters programme structure.
The highest level of practical study, the Artist Diploma in Vocal Studies, is for singers who are beyond Masters, who have already reached the level of early-career professionals with a significant external performance profile in opera and/or concert, and exceptional vocal-technical and artistic achievement. Maximum flexibility in the course structure allows you to focus on those areas of the vocal arts most relevant to you and benefit from one-to-one singing lessons as well as coaching with specialists in whichever repertoire and core languages you require.
Encounters with visiting artists and industry figures (casting, management, young artist programmes) are on offer and may open new professional doors. Furthermore, the support structure of the School, including Performance Platforms opportunities, Masterclasses, Professional & Performance Skills sessions, repertoire classes and, by special arrangement, in-house projects, enables you to deepen your artistry for continued external success at an international level of performance.
Read more about the broader Artist Diploma programme structure.
Guildhall School's two-year Opera Studies programme is also available at all postgraduate levels from Guildhall Artist Masters upwards, and is for highly advanced singers aiming for a specialism in opera performance. Singers selected for the Opera Studies course might join direct from undergraduate, or after a year or two of postgraduate study. Opera Studies students who have completed a Masters in Opera, may also audition to join the Vocal Studies Artist Diploma.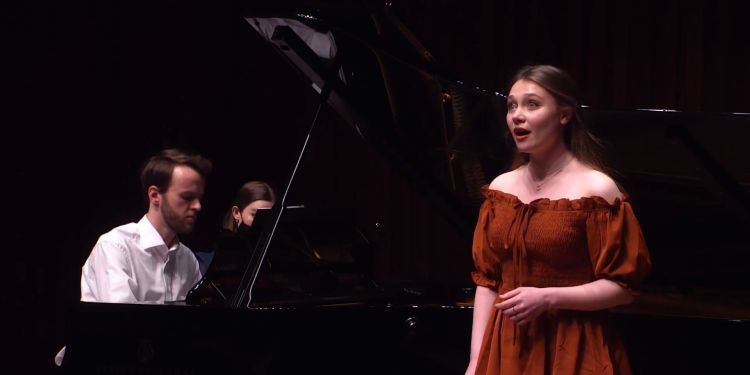 Student & Graduate Successes
Recent Vocal Studies student and graduate successes in competitions and young artist schemes include:
BBC New Generation Artists
Borletti-Buitoni Trust Fellowship Awards
Cardiff Singer of the World
Glyndebourne John Christie Award
Kathleen Ferrier Awards
Kathleen Ferrier Society Bursary for Young Singers
Nadia and Lili Boulanger International Voice-Piano Competition
Queen Sonia International Music Competition
's-Hertogenbosch International Vocal Competition
Young Concert Artists Trust (YCAT)
Bavarian State Opera
BBC New Generation Artists
Berlin State Opera
Dutch National Opera
European Concert Hall Organisation (ECHO) Rising Stars
Glyndebourne Festival Opera
Hamburg State Opera
Lyon Opera
Metropolitan Opera, Lindemann Program
National Opera Studio (UK)
Oxford Lieder Young Artist Platform
Royal Opera House, London, Jette Parker Programme
Samling Foundation
Scottish Opera
Valencia Opera
Vienna State Opera
Young Concert Artists Trust (YCAT)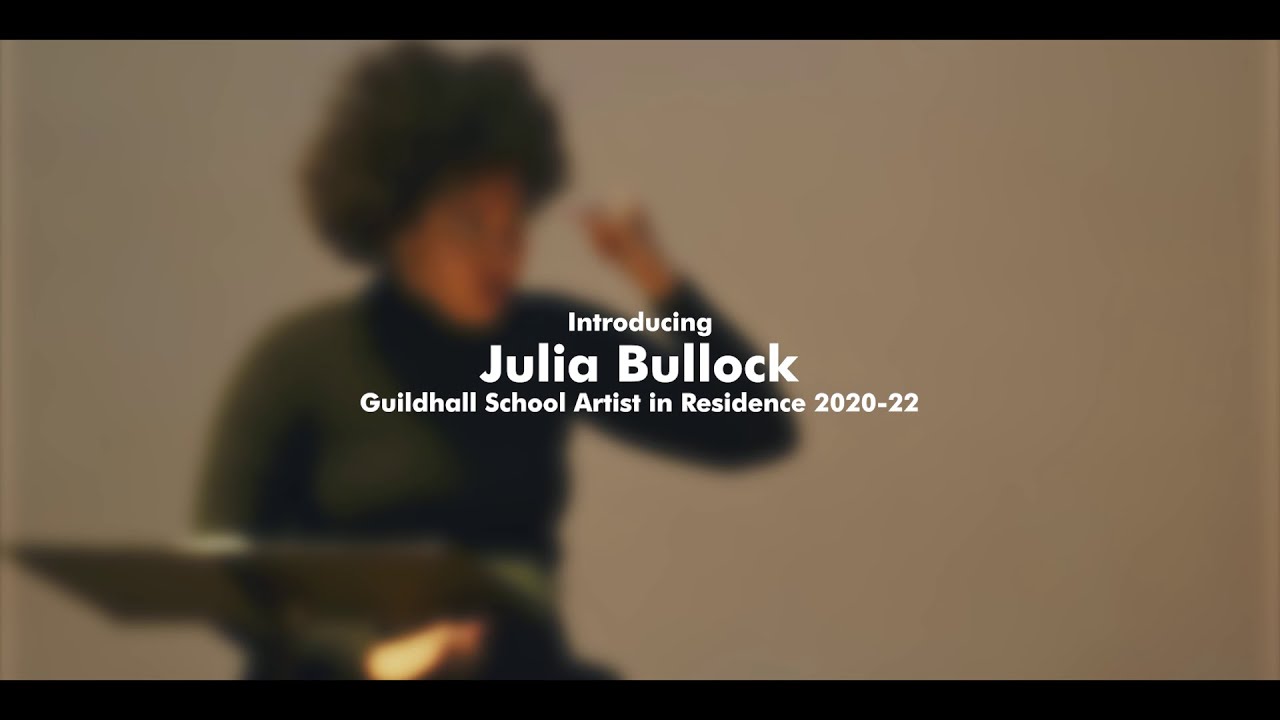 We caught up with American classical singer Julia Bullock during her first sessions working with Guildhall singers.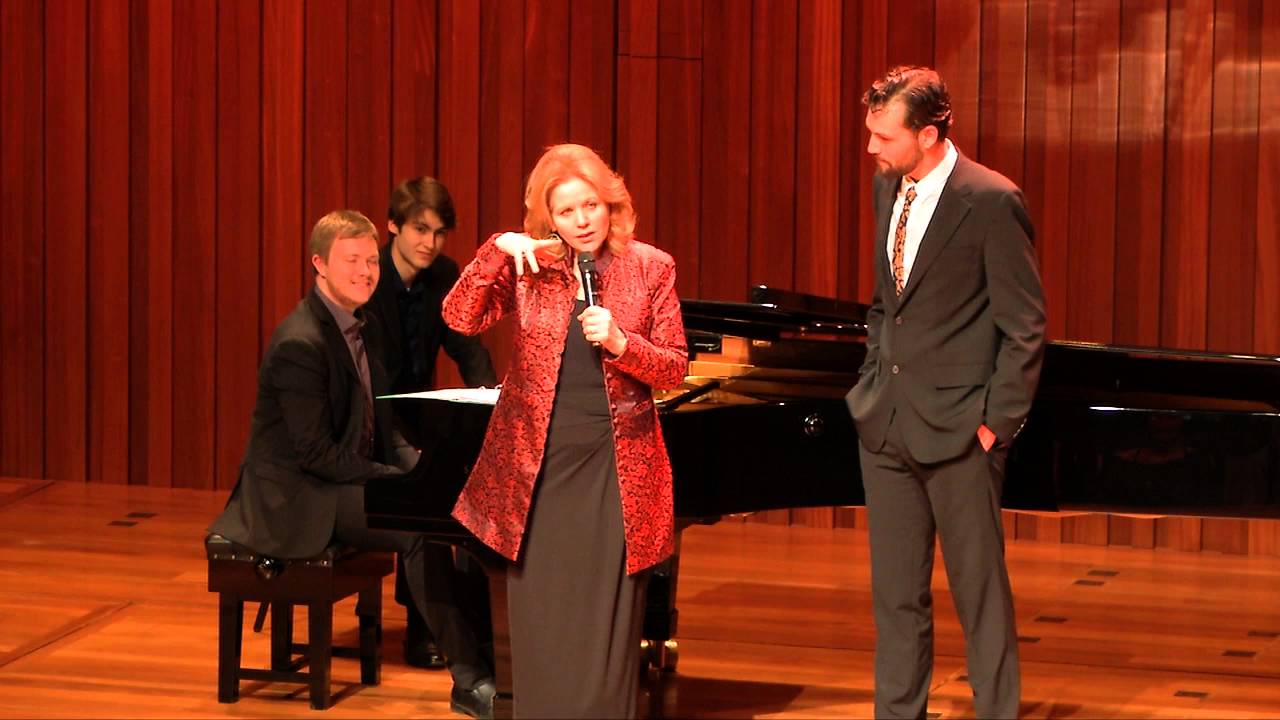 Renée Fleming masterclass: Daniel Shelvey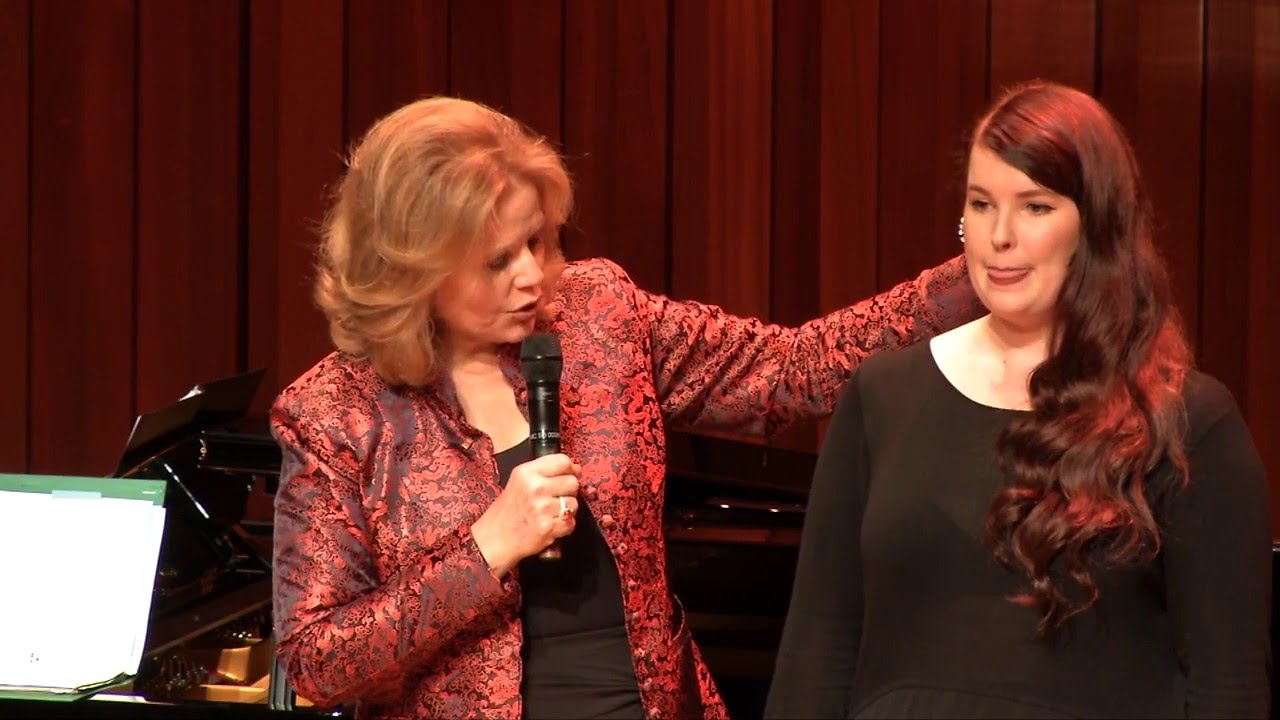 Renée Fleming masterclass: Jade Moffat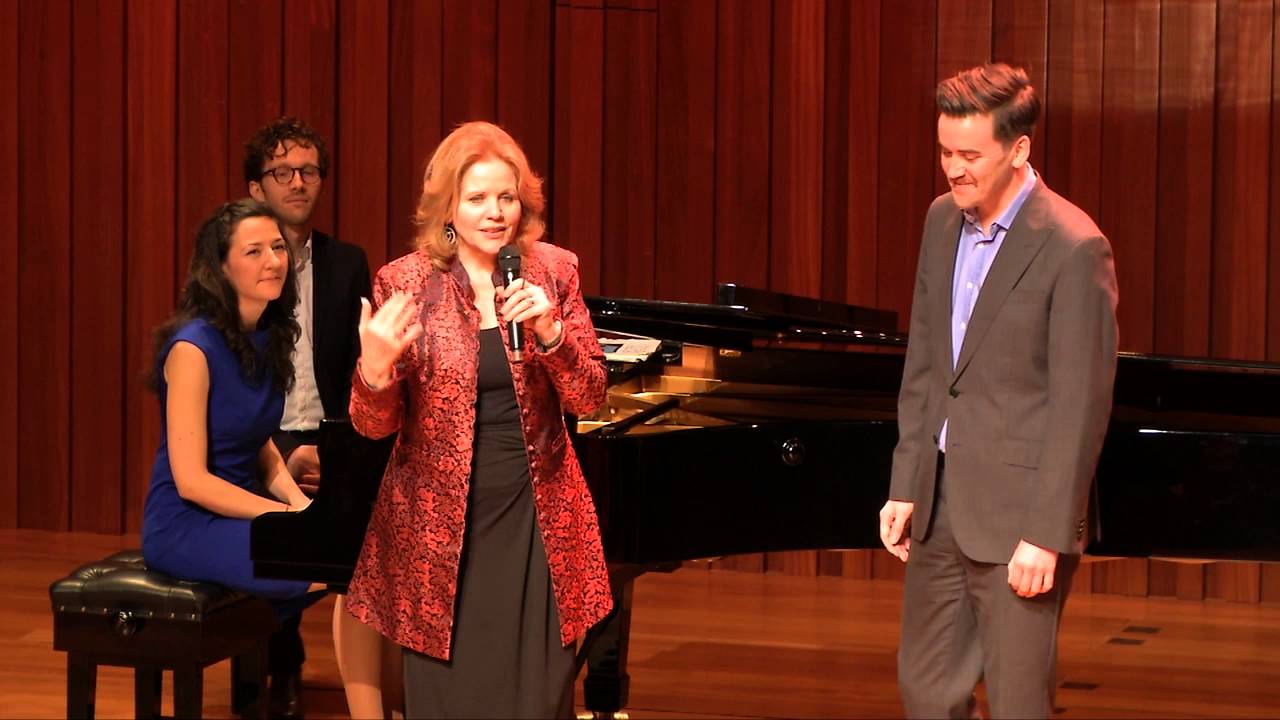 Renée Fleming masterclass: Christopher Cull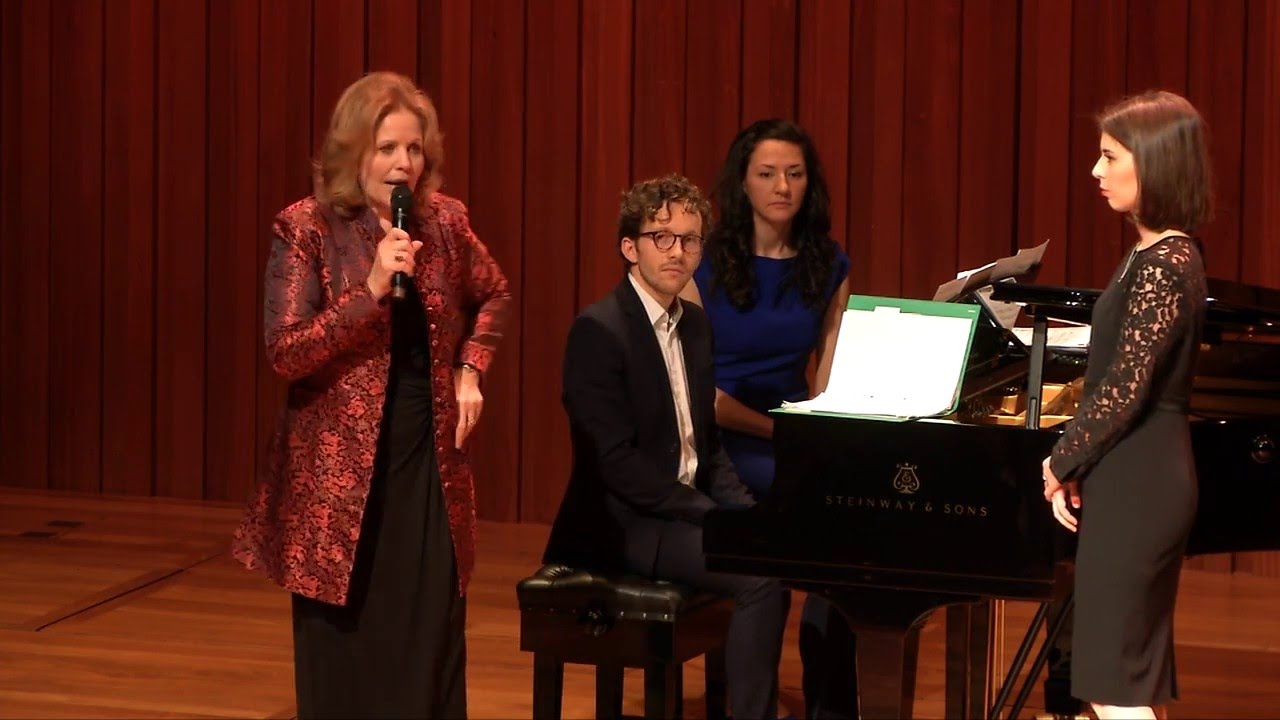 Renée Fleming masterclass: Margo Arsane
Joyce DiDonato masterclass: Francesca Chiejina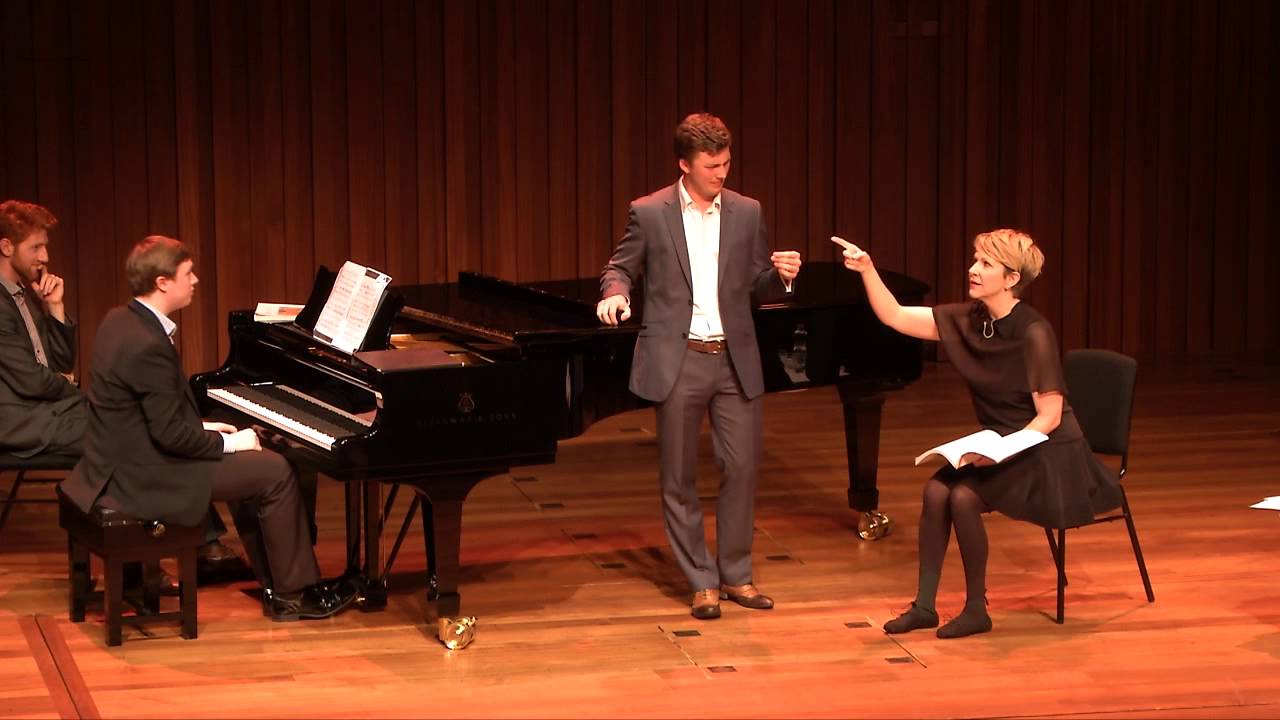 Joyce DiDonato masterclass: Dominic Sedgwick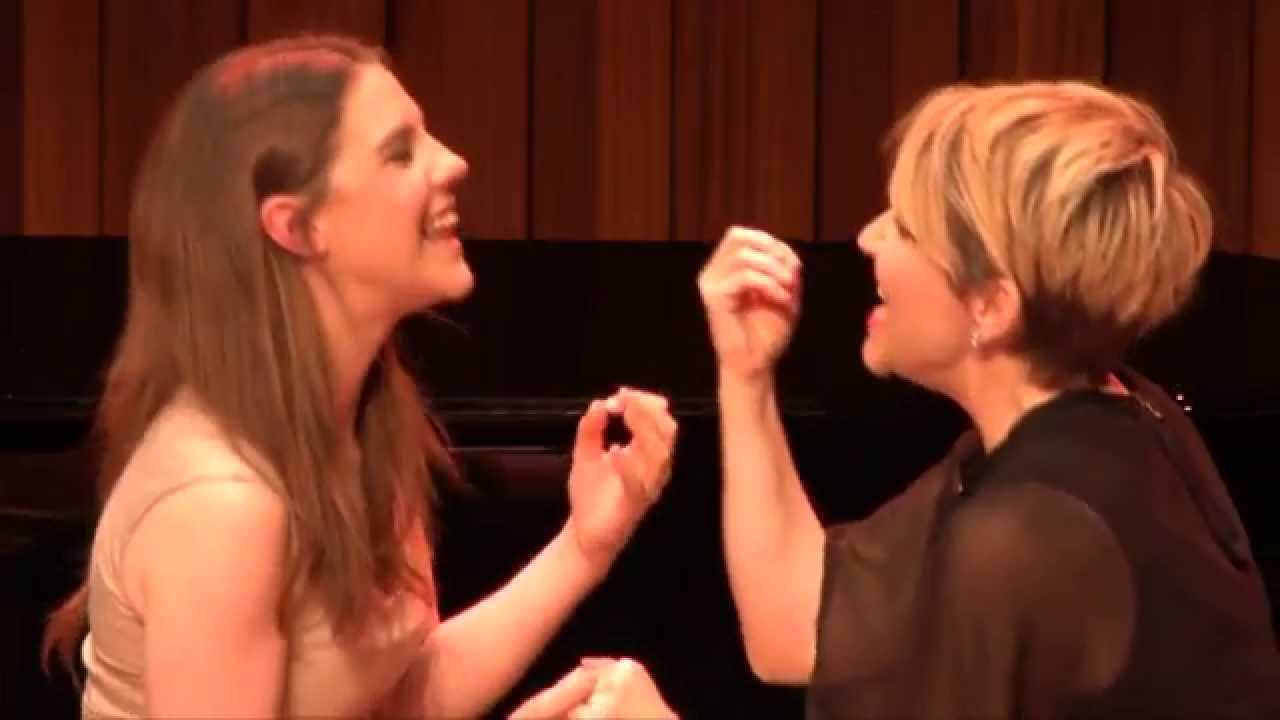 Joyce DiDonato masterclass: Alison Langer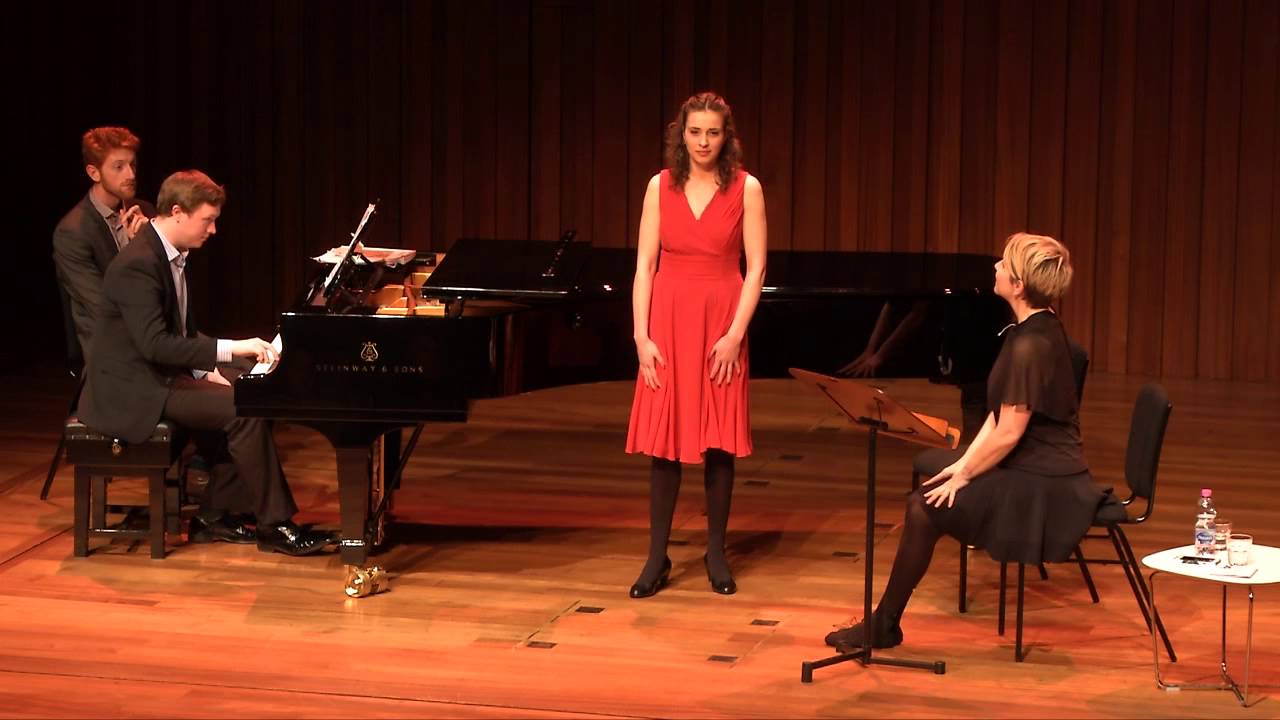 Joyce DiDonato masterclass: Eliza Safjan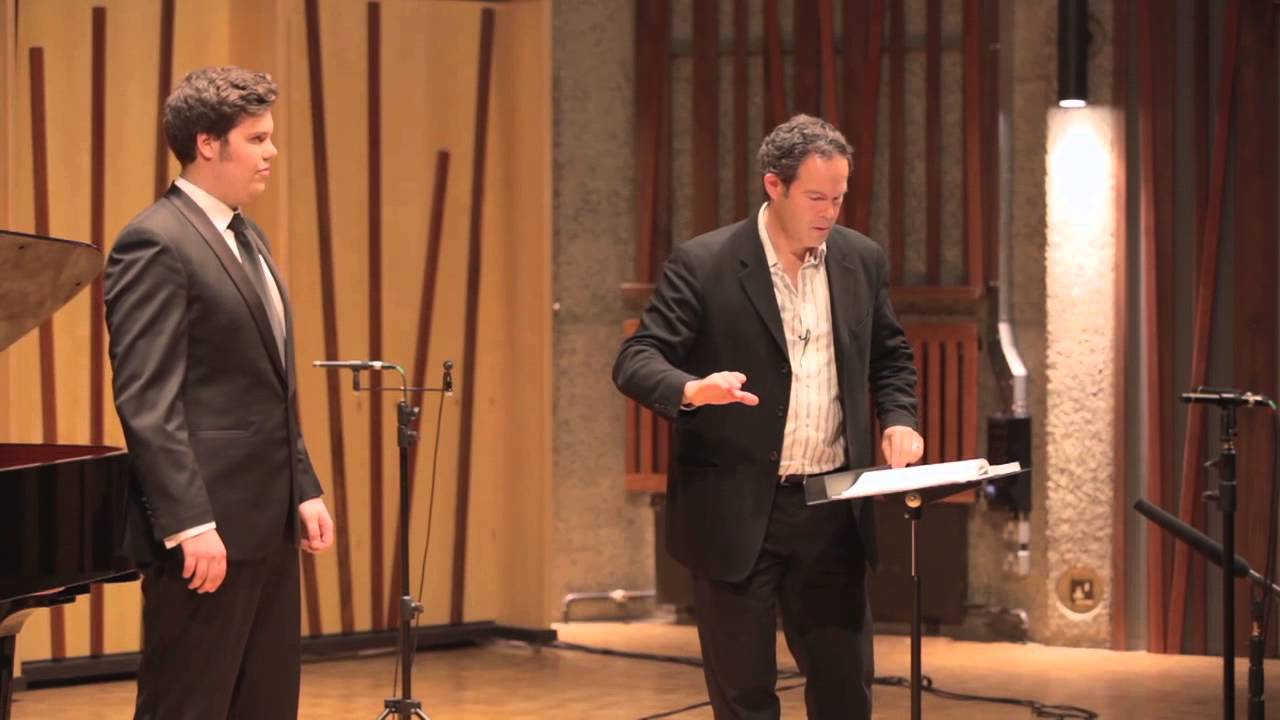 Gerald Finley masterclass: Thomas Atkins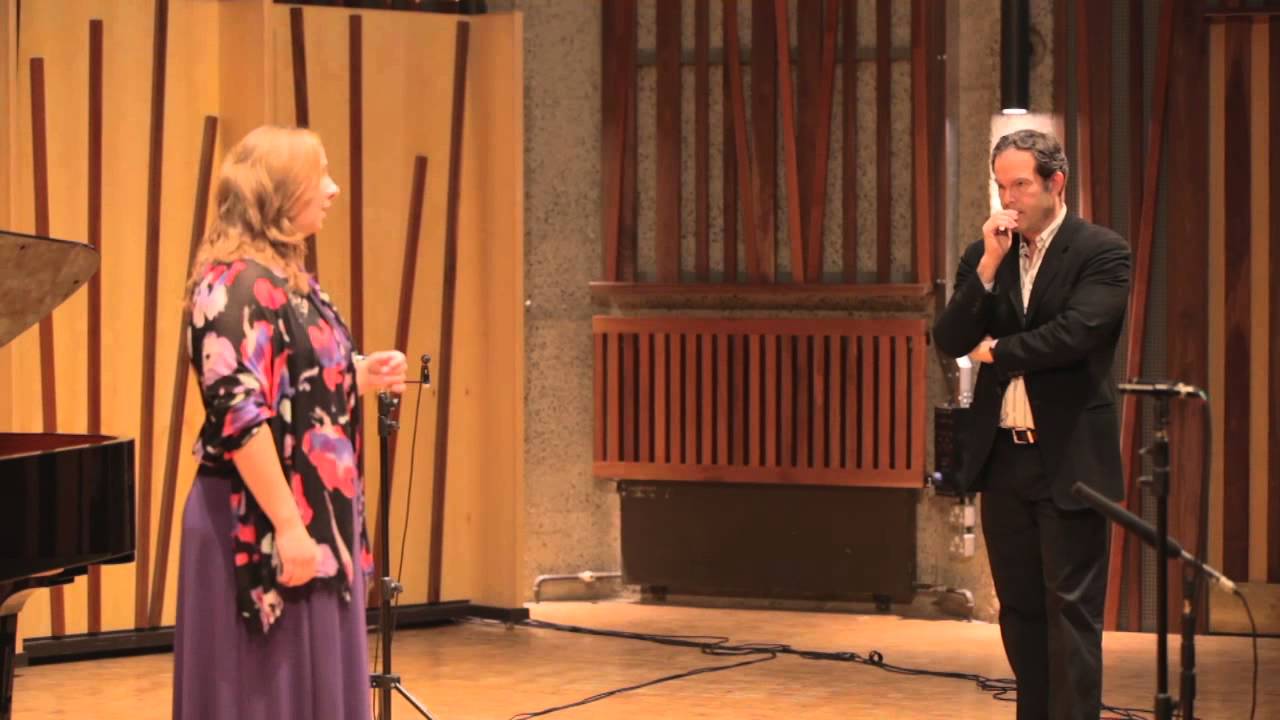 Gerald Finley masterclass: Magdalena Molendowska
Upcoming vocal & opera events