2021 Future Fund Recipients
Over the last year and a half, the world has changed dramatically. As the industry begins to rebuild itself from the ground up, many artists face more challenges than ever before. Guildhall Futures is a brand-new funding scheme for Guildhall School of Music and & graduates who have completed their studies with us in the last 5 years. The fund was created with the purpose of providing professional support to our alumni community in order to address issues raised during this time of crisis. This funding aims to give our alumni artists space to consider their practice, adapt to a fundamentally changed landscape and maintain sustainable and fulfilling careers.
After receiving over 80 applications and a lengthy selection process, the Guildhall Futures Fund is pleased to support the following projects.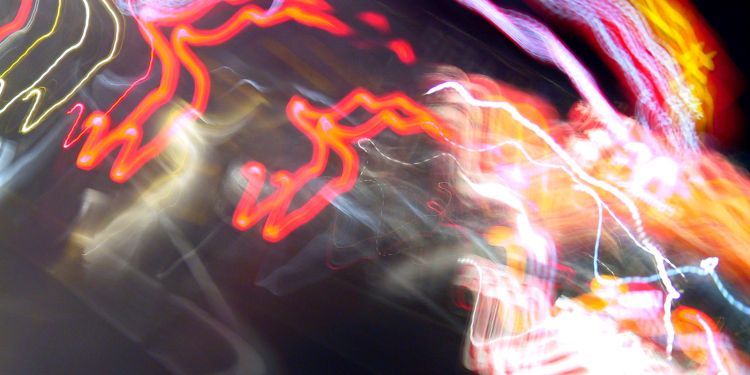 Find out about the projects below:

Project outline
Gender and the Large and Shiny Instruments (GALSI) aims to address gender imbalances for instrumentalists. The Futures Fund award will help to enable GALSI, a new group founded by alumni Beth Higham-Edwards and Letty Stott, to workshop and establish their first project. Both Beth and Letty play large instruments that have not traditionally been viewed as 'feminine' choices. This attitude continues to permeate through symphony orchestras and professional ensembles, with worryingly few jobs in brass and percussion held by women.
GALSI believes that education and the encouragement of young people is key to changing the landscape. With the help of the Futures Fund, GALSI is going to run two workshop days for young female and non-binary percussion and brass players, aged 8 - 19. The young people will get an opportunity to play in a group, be coached by inspirational professional players, and meet other young people with similar interests to themselves. These days will provide an amazing opportunity for learning both for the participants, and for Beth and Letty, who hope that this will springboard a long-lasting project.
About the artist
Beth is a percussionist who has performed at The National Theatre and Shakespeare's Globe. She teaches percussion at Junior Trinity Laban and has delivered workshops for the London Symphony Orchestra, BBC Proms, and Britten Pears Arts, amongst others. She is passionate about equal opportunities in music education and is an advocate for gender equality amongst instrumentalists. She held a roundtable discussion at the Wigmore Hall in March 2019, is a Creative Associate with SWAP'ra (Supporting Women and Parents in Opera), a trustee with the National Children's Orchestra, winner of the ABO RPS Salomon Prize 2021, and founder of Gender and the Large and Shiny Instruments.

Project outline
The UnSwung Heroes are a band formed at Guildhall School of Music & Drama in 2017 and have performed across the UK at festivals and functions. Specializing in vintage swing covers and New Orleans style music, the band offers an excitingly diverse and varied set of options for clients to work with. They also offer work to a fairly extensive group of primarily Guildhall alumni, including Sam Wilson, who is providing them with new arrangements.
Funding from Futures Fund will provide finance for a new "modern" version of the band to widen their client base. This includes a smaller roaming vintage jazz band, as well as an outreach project to bring this joyous music to more people. This will begin with some new and much needed equipment, new promo videos and new arrangements across the various versions of the band. Once these are live, The UnSwung Heroes will be able to use this to increase bookings, increasing turnover and their capability to expand and grow the business into something that can reach more people and bring work to more musicians. The band is incredibly excited about all of this, and thanks the Futures Fund immensely.
About the artist
Jordan Murray is a London based percussionist who studied at Chethams' and Guildhall Schools. He specialises in hand and world percussion, and has worked with many varied artists and companies including The Royal Shakespeare Company, Joglaresa, Ranagri, The Shakespeare Rose Theatre, as well as supporting acts such as Coldplay and The Rolling Stones. He gained a world championship title with percussion ensemble, Rhythm X (US) in 2016 and continues to write and teach within the drum corps circuit in the UK. Jordan finds great enjoyment in music from around the world, including various folk, Latin and Arabic styles.
Project outline
Compass Collective assists unaccompanied minor refugees and young people seeking asylum to build resilience and integrate into the UK through theatre, music and film projects and arts-led professional development programmes. The aim of their work is to strengthen communities, build resilience and help people seeking sanctuary integrate into the UK. As the young people at Compass develop their confidence and communication skills through creative projects, they are ready to move forward with their lives and access new opportunities.
With support from the Guildhall Futures Fund, Mhairi will be able to train as a life coach and explore creative ways she can implement these processes into the Compass Collective's work, in group and 1:1 settings. This may include reflective journaling, identifying core values, and strategies for building self-esteem. After a 5-month pilot period, this will enable the Collective to develop a framework which will be shared with staff and the wider community. It is hoped that these creative life coaching processes will be practical and rewarding, bringing clarity and nourishment to the young people's lives, and increasing resilience to take on life's challenges.
About the artist
After leaving Guildhall, Mhairi wanted to combine her training with leading social impact projects, and so co-founded Compass Collective. In the last 3 years, they have worked with over 380 participants in over 12 locations in the UK, performed to a live audience of 1,250, and a digital audience of over 16,000. The Compass Collective have performed at conferences seen by delegates from the Government and Home Office with the aim to inform policy change.  They have partnered with charities such as the British Red Cross and Amnesty International and arts organisations like Shakespeare's Globe, the Tate, and Leeds Playhouse who recognise the transformative power of the arts in voicing the challenges of migrants and championing their talents.  The Compass Collective have recently gained charity status and been awarded a Theatre Company of Sanctuary Award.
Project outline
The Futures Fund will enable Cory to undertake a year of artistic development. For the first 6-months, he will be assisting and observing on an Acting programme at Guildhall learning more about training, as well as movement and directing practices that facilitate technical and artistic growth. In addition to this, the fund will enable him to embark on a European drama partnership, further developing his practice. Cory will also be using the fund to support the very early stages of a play idea, providing him with time to consider and build a sustainable practice; expanding and honing ideas and skills.
About the artist
Cory Hippolyte graduated from Guildhall on the Acting Course in 2020. Since graduating, he has been acting, teaching, facilitating, mentoring, directing and writing for organisations including The Shakespeare's Globe, Yard, Unicorn and Kiln. Although predominantly an Actor first and foremost, he has always considered himself as an Artist in essence. A huge part of his practice centers around reclaiming that word in practical terms for himself and in everything he does creatively, but also for others to do the same for themselves within their own experience or modes of expression.
Project outline
This project is a piece of theater that explores the themes of nationalism, Islamaphobia and police brutality. Themes, which are universal and somehow not getting the platform they deserve, especially when happening in developing countries. The aim is to bring awareness to these topics by not just understating how we are all programmed by a system we are born in but also how generational trauma can stimulate these thoughts. The futures fund will enable Chirag to flesh out the complexities of the world that it is set in through an R&D focusing on script development and form of storytelling.
About the artist
Chirag is an actor and theatre maker from Mumbai who moved to London to study at Guildhall School of Music and Drama after receiving the Fishmongers Ben Travers Scholarship. He graduated in 2020 and has done multiple R&D's with the likes of Tara Theatre, Donmar Warehouse and on Oladipo Agboluaje's new play, Camellias. He played Telemachus in The Odyssey at Jermyn Street Theatre, directed by Tom Littler (2021) and appears in the latest season of Endeavour as Asif Faradoon. He is also co-writer and performer of Butterflies of Life (Pleasance, JST) with Daniel Adeosun. Chirag was Creative Associate at Jermyn Street Theatre, is currently on the Soho Writers Lab and is Associate Artist at Nouveau Riche.
 
Project outline
The Grounded Creation project is a collaboration between composer and visual artist Geoffa Fells and composer and guitarist Marcelo Lazcano. Drawing from the literature of the neuroscience of safety (Polyvagal Theory, Stephen Porges), over the next 9 months they will be researching how social connection, play, and meditation techniques that are well researched in their capacity to calm the nervous system, can be diversified and explored as modes of creation, as well as how these elements have informed existing works, in particular the music of John Cage, Meredith Monk and Pauline Oliveros. The funding will support them throughout the project, from interviewing fellow trauma survivors to learn about different approaches to grounding and self-regulation, to the process of composing and exhibiting the multi-sensory music that is made using the newly developed techniques. The project aims to reveal insights about how cultivating safety through 'making' could improve access to creative practices for trauma survivors, and how this in turn could improve accessibility in new music, given that you can't fully experience something if you don't feel safe.
About the artist
Geoffa Fells is a composer, visual artist and PhD researcher at the Royal Conservatoire of Antwerp. She uses a blend of traditional scoring, electronics and multi-sensory art to compose new music that is inclusive of under-heard voices through collaborations with fellow trauma survivors and working with children with severe and complex needs. Geoffa completed a Masters and Fellowship at Guildhall where she received the 'Starred Award for Exceptional Performance'. Most recently she was awarded Arts Council funding to write her multi-sensory opera 'Express Yourself', and her audio-visual work 'Geoffian Moon' was selected for eviMus international music festival.