Originate
This collaborative project, in partnership with RADA, Theatre Peckham and Young and Talented, offers 18 young actors in London nine months of free training, culminating in an industry showcase.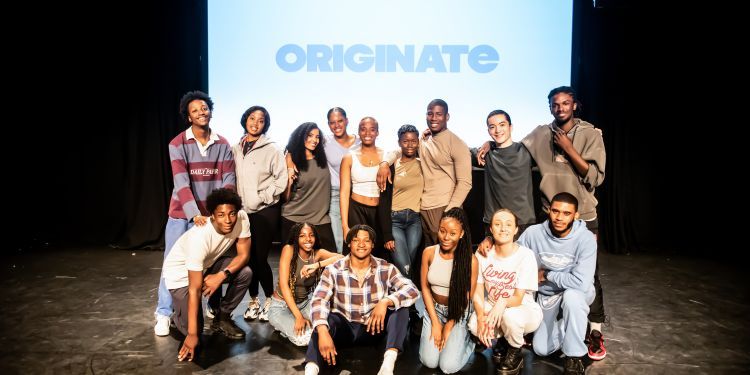 Information
Originate is a free young actors training programme run in collaboration with RADA, Theatre Peckham and Young and Talented.
Participants work closely with staff from the four partners over nine months, every Thursday night 6.30-9.30pm. The course is primarily based at Theatre Peckham, with sessions also running at Guildhall School and RADA over the course of the training - usually 2/3 per term.
Participants take part in a series of masterclasses led by Suzann McLean, Artistic Director of Theatre Peckham and Founder of Young and Talented, as well as guest tutors from RADA and Guildhall, and other theatre professionals from across the industry. Participants train in acting, voice, text, movement and audition technique. The course also includes theatre visits, Q&As with actors, directors and practitioners, and access to practical resources such as headshots.
The course culminates with an industry showcase at RADA performed by participants for an audience of professional directors and agents, as well as friends and family.
Originate participants receive a free application to both Guildhall School and RADA's BA  Acting programmes, and support through the application and audition process.
Due to competition for places, funding restrictions and reporting requirements, applicants must:
Be aged 17-23 at the start of the course on 12 October. Any participant who is 17 and currently in education must be in year 13/second year of college.
Have no previous experience of Higher Education
Live in a London borough.
Have attended a state school or college for the entirety of their education.
Have a combined household income under £45,000.
Be applying to drama school for September 2024 entry.
Applicants should also meet at least one of the following:
Be in receipt of Free School Meals, in receipt of a 16-19 Bursary or living in a household which receives means tested benefits
Have a home postcode which is Quintile 1 or 2 on the POLAR4 dataset or Deciles 1-4 on the IMD dataset (check POLAR4 postcode here, check IMD postcode here)
Identify as Global Majority
Have recent experience of the UK Care System, be a Care Leaver or be estranged from their parents
Be a young carer, or have significant caring responsibilities
Have a declared disability
Due to competition for places, we audition all applicants to Originate. Auditions will be held on 28th and 29th September at Canada Water Library Theatre. Multiple time slots are available for auditions, and you can select the time that works best for you in the application form.
We regret that we are unable to audition applicants if they are unavailable for the specified audition dates.
Applicants who are not offered a place in the Originate cohort will be invited to a follow-up Monologue workshop at Guildhall School - it is very important to us that every applicant has access to a learning opportunity. They will also be invited to apply to our Supported Application Scheme.
You can apply for Originate via the below link:
Please note that the application form is managed by RADA, and data provided will be shared with all partners of Originate.
You can access promotional videos from previous participants on the Theatre Peckham webpages: click HERE.
The 2020 and 2021 Originate cohorts produced digital content for their showcase, due to the pandemic restricting audience opportunities. Our 2022 group also recorded their monologues, prior to the in-person showcase. You can watch these showcases on the Young and Talented Youtube page: click HERE.
Previous participants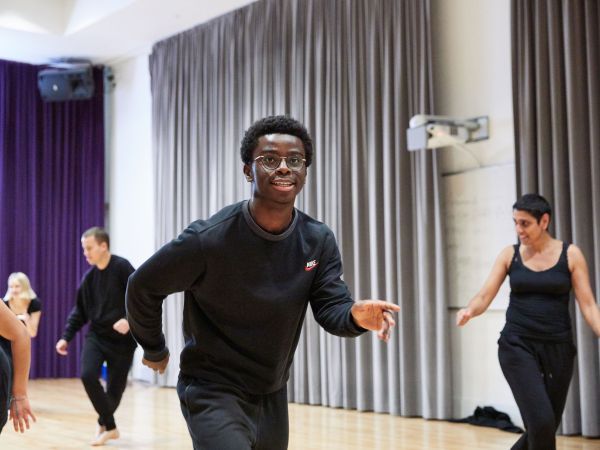 "It really gave me that boost to really ace my auditions, and helped me get a place in drama school"
–
Abdul
,
BA Acting alum, 2023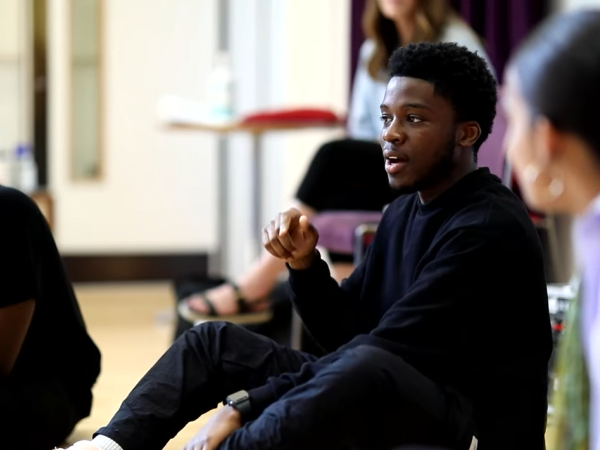 "Originate heavily contributed to my decision to apply to drama school. The connection it had to the leading institutions for training meant I had the comfortability and confidence to go and audition at major drama schools, due to the skilled workshops we did"
–
Obed
,
BA Acting alum, 2023