Creative Careers
We offer a range of activities, resources, opportunities to support career development and creative industry innovation and resilience. We believe in providing support before and beyond higher education – we have an ongoing responsibility to the performing arts sector and those working within it.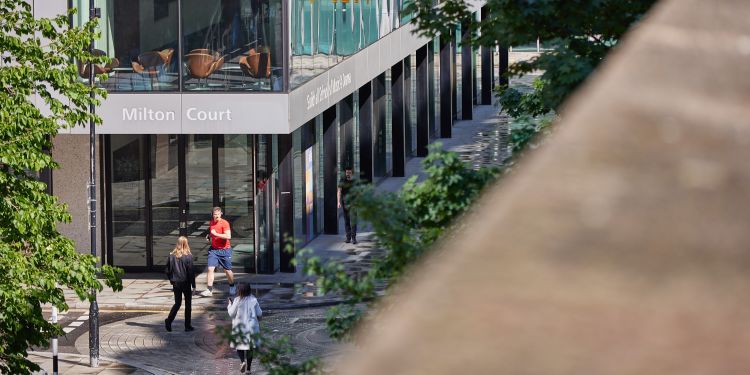 What's On
For our students:
We provide employment and artistic engagement opportunities for our students throughout their training. We also offer small grants to support artistic practice, as well as regular opportunities to work alongside professionals in the industry. 
For our graduates:
We support innovation and development of new work or start ups through grant funding and commissions, as well as connecting ideas to industry.
For all performing arts practitioners and professionals:
We understand the critical importance of life-long professional development. We provide training and resources to support development of practice in a changing world, and offer space for networking and knowledge-sharing across disciplines/ sectors.
Current opportunities for Guildhall Graduates
Are you a Guildhall Alumni? Do you have an idea for a new creative project or business? This programme from Guildhall is designed to support you as you take the first steps in developing your ideas, as you join a group of like-minded alumni looking to make an impact in the world and turn your ideas into successful initiatives.
Over four months, you will be supported to gain the necessary skills and tools to grow your ideas, expand your professional network, and create a 'road map' for your next steps.
A key aspect of the programme is creating space for creative thinking to help you make sense of your career journey so far and reflect on how to succeed in the future. With your mentors you will reflect on your skills, values, and ambitions, explore your strengths as a person, and identify anything that may be restricting your route to success. 
Applications close on Sunday 2 April, 11:59pm.
For further information and how to apply, click here
Eligible applicants are invited to apply for funding between £500-£3,000 with the intention for this to support the advancement of creative practice and creative careers. It is intended to support artists to consider, adapt and redefine their practice in line with a rapidly shifting arts industry. It is designed to be flexible to support a range of professional and artistic development activity broadly related to the disciplines of Music, Drama and Production Arts.
For further information and how to apply, click here
Guildhall Elevate is a new series of online careers events for alumni, focused on developing the skills and confidence of our graduates and supporting them as they begin or progress on their career path.
The events aim to give alumni the tools to nurture their wealth of skills, from creative critical thinking, adaptability, cultural understanding, as well as strong verbal and written communication skills.
As well as self-improvement, the events will provide a fantastic opportunity for alumni, students and industry professionals to network and share ideas.
For further information, click here
The Partnerships and Programming team is always building contacts with local partners such as the Barbican, Age UK East, Bishopsgate Institute and many local stakeholders. These partnerships often result in commissioning and performance opportunities for our students and alumni. For further information and to get in touch with the team, click here.
Current Opportunities for anyone in the performing arts
The ABTT Virtual Ideas Platform aims to connect innovative thinking with practitioners, developers, designers and manufacturers who can work with you to realise the potential in your innovation, collaborating on a venture to reach a wider audience. For further information on the platform, visit the website here