Centre for Young Musicians Finance and Funding
A number of bursaries for our Full Programme will be available for students, as part of Guildhall School's commitment to Access and Participation. These are means-tested and will enable students to have some or all of their class fees paid for.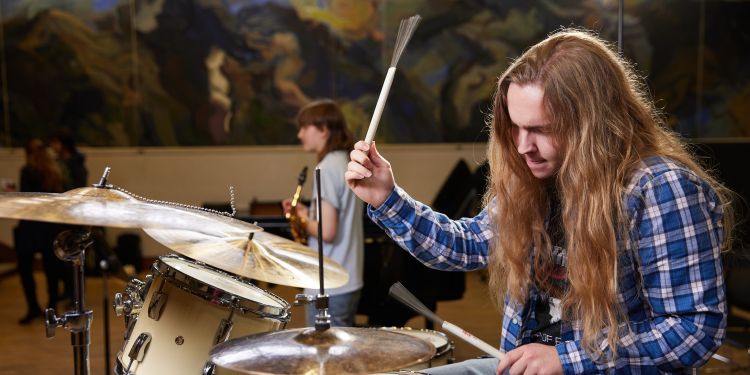 You are viewing:
Fees and Payment Information
Fees and Payment Information
Scholarships and bursaries are available for students and aim to accommodate all talented students regardless of their ability to pay. We offer means tested bursaries upon application once a place has been offered. Please note bursaries are only available for the full programme.  
Course Name
Course Fee
Full Programme
£2,460 per year (£820 per term)
Core Programme
£1,650 per year (£550 per term)
Additional Tuition (per 15 minutes) for individual lessons
£534 per year (£178 per term)
Taster Course (3 terms only)
£1,350 per year (£450 per term)
Taster Course as a 2nd study (for current students only)
£780 per year (£260 per term)
Ensemble Only
£600 per year (£200 per term)
Prelude Strings
£600 per year (£200 per term)
Youth Brass
£600 per year (£200 per term)
Primary Years Programme

Year 1: £600 per year
Years 2 & 3: £900 per year
Year 4: £1,200 per year
| | |
| --- | --- |
| Holiday Course Name | Holiday Course Fee |
| London Schools Symphony Orchestra (LSSO) | £570 per course (Tours will carry additional fees) |
| London Youth Wind Band (LYWB) | £325 per course (Tours will carry additional fees) |
Payment schedule
For our Saturday Centre courses we ask you to pay termly or by 10 monthly standing order instalments. We ask for a term's notice if you decide to withdraw at any point.
A full term's notice is required to stop attending CYM. This notice period is required to fulfil obligations to the professional tutors, pay for facilities and to encourage young participants to be fully committed to the courses they've chosen. 
We regret it is not possible to give refunds in the event of absence as the Centre has to continue paying professional tutors and overheads. CYM expects as close to 100% attendance as possible, to ensure you get the most out of your studies.
Financial Support & Bursaries
Centre for Young Musicians (CYM) is supported by the registered charity, Foundation for Young Musicians (FYM) which fundraises to provide bursary support for students whose families are unable to pay the curriculum fees for any of our courses, including the London Schools Symphony Orchestra (LSSO) and the London Youth Wind Band (LYWB). 
FYM's mission is to give all talented young Londoners access to high quality music education, irrespective of means to pay, privilege or chance.
Find out more about Foundation for Young Musicians at fym.org.uk. 
FYM Bursaries are for students who study on the Full Programme. They are strictly means tested and can be applied for if your household incomes falls under £48,000.