Apply to Guildhall
Guildhall School values its diversity of cultures and welcomes applications from all over the world. Applications and any enquiries about attending Guildhall School are made directly to the School and not via any outside intermediary or agency.
Apply to Guildhall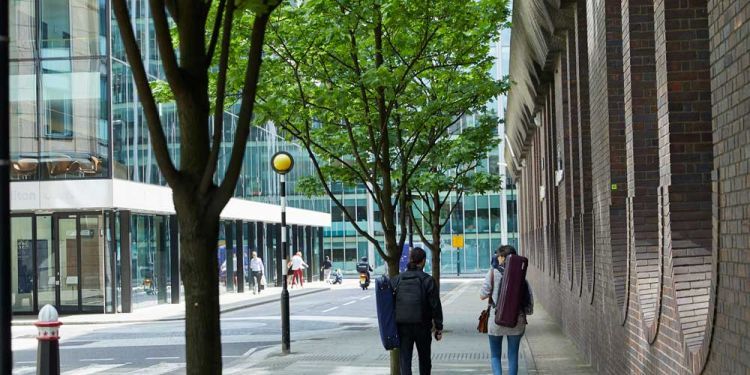 You are viewing:
Applying to Guildhall
Applying to Guildhall
To make your application for all undergraduate and postgraduate programmes, Junior Guildhall courses or short courses & summer schools, you can use the apply buttons on the individual course and programme pages, or use the application link below.
All application deadlines are advertised on the relevant programme pages.
If you have any questions or feedback regarding the accessibility of this form or the application process more broadly, if you you experience any difficulty using it, please contact us by email, Registry@gsmd.ac.uk or telephone 020 7382 7183.
Please note that applications close at 4:30pm London time on the date advertised.
Application Deadlines, Fees & UCAS Information
Application deadlines for undergraduate and postgraduate programmes vary, please see each course page below for application deadlines.
Drama
Music
Production Arts
Research
Performance Teaching
The application and its fee must both be received by the application deadline in order to be processed. Payment of application fees should be made at the time of application. Please note that application fees are non-refundable; there is no right to cancel before we start processing your application once payment has been received.
When the application is ready to be submitted, applicants will be able to pay online using a credit or debit card. If you experience any problems when trying to make a payment, please contact the Finance Office on +44 (0) 207 382 7208, (open Mon- Fri, 9.30am – 4.30pm).
Why do I have to pay an application fee?
Conservatoires and drama schools do not select applicants solely based on academic criteria and exam certificates; we also want to know whether you have the artistic potential to benefit from our training.
This means we often use external expertise to help select students, and this cost is partly (though not completely) covered by the candidate via the application fee, so that the cost is not passed on to current students. This might include:
covering the cost of an audition or selection panel that includes external experts
covering the cost of a professional accompanist for your audition
covering the cost of an external expert to view your portfolio
Although this cost is unavoidable, we try to provide ideas for helping you raise the funds to cover the fee.
We also offer 350 places on the Supported Application Scheme with places available for all our undergraduate programmes for 2021 entry for applicants whose backgrounds are under-represented in higher education, who live or study in a partner London borough, or at a partner youth theatre in London, and who meet the eligibility criteria.
In the case of auditions for BA Acting, we audition every applicant to our acting programmes, with three rounds of auditions, and charge a single audition fee for each candidate. Each fee is used to cover the cost of the audition process and the administration behind the organisation of at least 2,500 auditions a year.
Please note that as your application is processed as soon as you pay your application fee, your application fee is non-refundable even if at a later point you withdraw.
Why can't I apply via UCAS or UCAS Conservatoires?
Guildhall School offers programmes in music, acting and production arts, and at the moment UCAS and UCAS Conservatoires (formerly known as CUKAS) are not suitable for applications in all these areas. We want to ensure we offer all of our applicants the same high-quality admissions experience, so we offer our own bespoke application process, which means you benefit from dealing with our friendly Admissions team directly.
Our online application form is designed to make the process as smooth as possible, and incorporates many similarities to UCAS Conservatoires for those applicants who are also applying to institutions using that system.
If you have questions about completing our application form, please contact registry@gsmd.ac.uk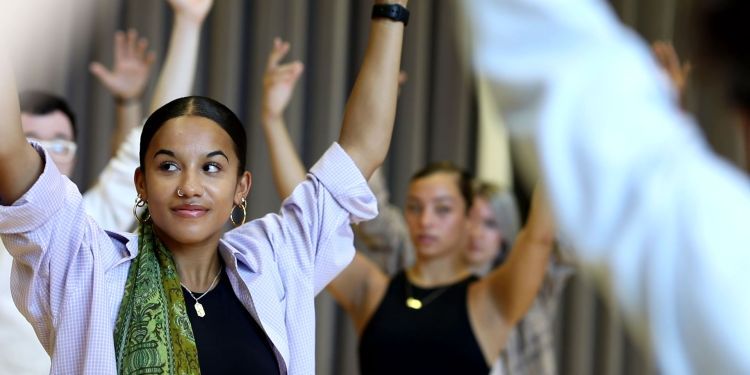 Access & Participation
Guildhall School encourages applications from students whose backgrounds are underrepresented in higher education, and at the School. We value the diversity of cultures at Guildhall and we believe in the power and duty of arts to transform lives and society. We are committed to ensuring there are no barriers to deter talented students from applying and coming to the School.