'Taking Care': supporting and recognising nurses' caring role
UK nursing trainees are better prepared to deliver patient-centred care as a result of 'Taking Care', a mixed-methods drama research project undertaken by researchers at the Guildhall School of Music & Drama and Kingston University. This joint project was awarded the highest possible grade in the  2021 Research Excellence Framework.
The project was led by former Doctoral Programme Leader, Dr Alex Mermikides, who was inspired by the nurses she met when her brother Milton was treated for acute lymphoblastic leukaemia – a serious type of blood cancer. Taking Care addresses two challenges facing nurse educators: teaching the sensitive and effective communication of 'care' and preparing students for the demanding emotional labour required by their profession. The huge physical and emotional toll nursing can take on staff has been bought into sharp focus over the past two years, but the nursing curriculum hasn't traditionally taught trainees how to 'care' for patients without compromising their own emotional wellbeing.
Mermikides' ensemble created an interactive drama, Careful, following a collaborative research process with performers and trainee nurses. The process of devising Careful revealed that 'care' can be understood as a skilled practice rather than an inherent virtue. The feedback from students on the workshops and performances has been overwhelmingly positive and has led to the materials being rolled out to other nursing schools across the country. As student nurse Michal Kaim reflected in The Guardian, 'elevating nursing to the level of art gave me another reason to be proud of the choice I have made to become one'. The full performance of Careful can be viewed online.
Introduction to Careful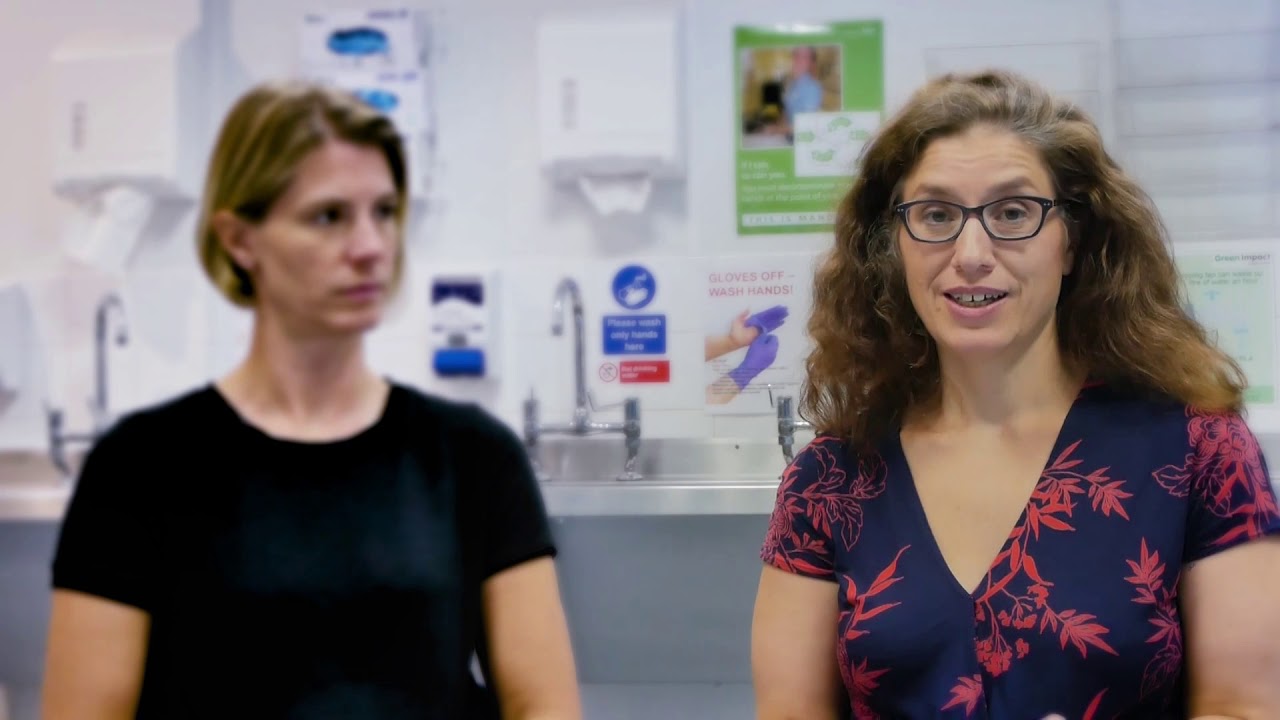 These drama-based resources helped nursing students working during the COVID-19 pandemic
In 2020, Kingston University adapted its nursing programmes in response to the Covid-19 pandemic to ensure students continue to progress on their programme. A number of innovative online activities were developed to support them during this time.
Undergraduates going out to practice during the pandemic had access to the 'Drama out of a Crisis' online pack, which offered tips, videos and podcasts on how to manage unexpected situations, how to cope with a new environment, learning new routines quickly and building relationships with colleagues quickly. Nurses are very busy and the format is designed to be absorbed quickly.
'Students can read a page and understand it in three minutes.  If they have 10 minutes, they could watch one of the videos. They will learn techniques that take just two minutes or even 30 seconds, but can make them feel more confident or secure. For example, there's a video by a composer about how sound in a hospital can affect the way you feel and how to develop a way of listening so they, or their patients, aren't overwhelmed by sound,' said Dr Mermikides.