You are viewing:
Introduction
Intro text
Our in-person courses take place across the School's campus in central London, which includes state-of-the-art venue Milton Court and our iconic Silk Street building.
Alternatively, join us from wherever you are in the world with our online Short Courses. 
Short Courses are led by experienced Guildhall School teachers and industry-leading guest tutors, offering an insight into Guildhall's world-class learning environment in a fun and supportive setting.
Guildhall School is ranked number one in Arts, Drama & Music by the Complete University Guide 2023, one of the top ten performing arts institutions in the world in the QS World University Rankings 2023, as well as the number one higher education institution in the Guardian University Guide music league table. 
Find out more about our programme below.
Discover our programme
Our Summer Schools are open for bookings. Find out more about our full programme below.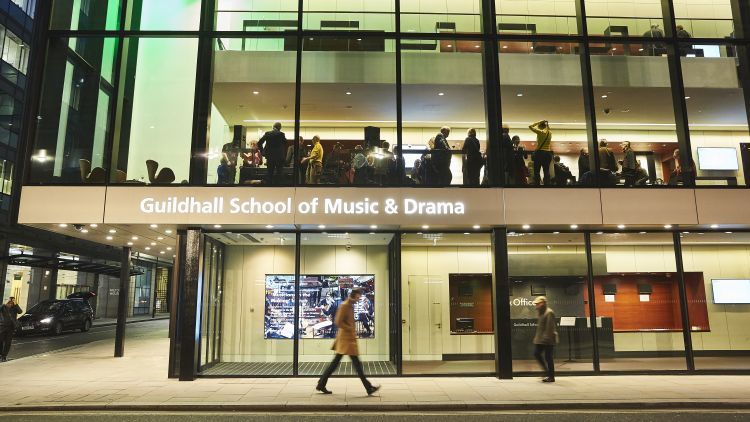 What our participants think...
This course has literally changed my life!
–
Nish
,
Acting Summer School for ages 18+, 2021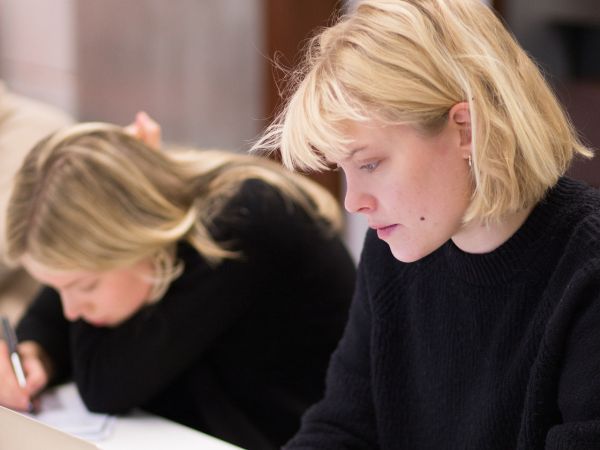 The chance to hear the approach to the art of a leading writer was inspirational and it was lovely to meet such a diverse range of thoughtful people.
–
Kate
,
Stage or Screen, 2021
This might have been the best short course I have ever done.
–
Miriam
,
Scenic Art, 2021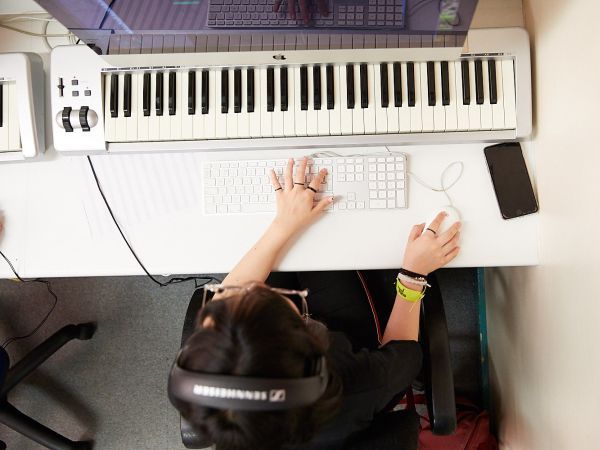 Utterly brilliant. Many courses purely focus on process, whereas the Guildhall course covers the process but is focussed on being more musical. I found it far more inspirational and the quality & quantity of knowledge I've gained in a week is amazing.
–
Crispin
,
Music Production in Logic Pro X: Online, 2021
Wonderful experience. Absolutely astounding standard of teaching.
–
Zee
,
Jazz & Rock Week, 2021
I found the course to be an incredible experience that has helped me to develop as an actress. All of the sessions were extremely well led and created a safe space for people to experiment and grow. I feel incredibly lucky to have had this amazing experience and cannot recommend it highly enough.
–
Acting Summer School for ages 16–17, 2021
You will learn so much about understanding what it is you want to achieve, and it will really help you to structure the plans you have for the future in order to achieve success!
–
A Beginner's Guide to Marketing & PR in the Creative Industries, Spring 2021
The equipment and venues we had access to were way beyond my expectations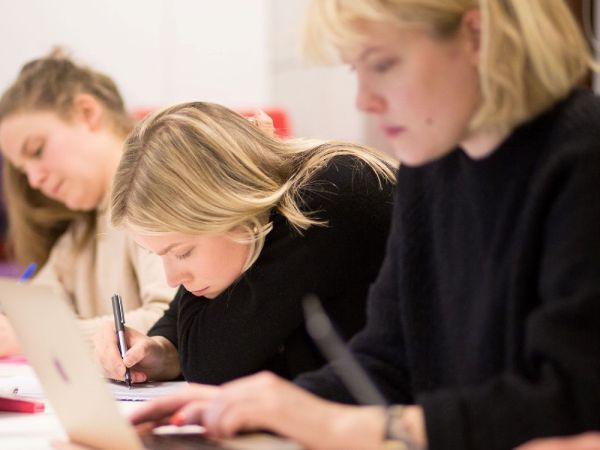 Tom and Maddie were brilliant, supportive mentors. I felt like I learnt so much and grew in confidence.
–
Creative Writing for Performance, 2020
I would study with Shelagh again in a hot minute.
–
Aural Skills Beyond Grade 5 (online), 2020
Photo: Max Colson
Jon was fantastic - he is clearly well-versed with all aspects of his subject and his passion and enthusiasm shone through on every session. I particularly liked the sensitive way Jon handled some seemingly controversial themes in this subject. It was also wonderful to hear about architectural traits from around the world. Thank you Jon!
–
A Brief History of Brutalism at the Barbican, Spring 2021
Vanessa was brilliant. She gave me so much confidence having never really been a painter and her knowledge is exceptional
–
Ashleigh
,
Scenic Art, 2021
It was genuinely inspiring! I was thinking that it was some of the best teaching I have ever received. Thank you to the tutor Paul Whitmarsh who was so knowledgable but also very patient
–
Helen
,
Advanced Music Theory, 2021