Student Affairs
Contact: student.affairs@gsmd.ac.uk
Student Affairs offers a valued and comprehensive range of support services to promote students' personal and professional well-being. It provides a supportive environment to assist students in making the most of their student experience and to fulfil their potential during their time at the School.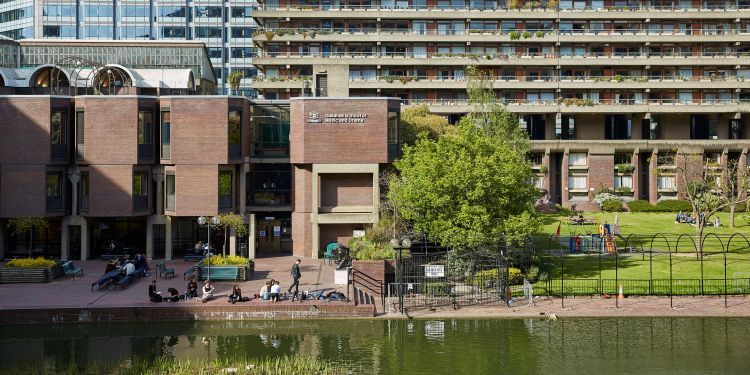 Services include
Student Affairs services include:
counselling
health and welfare advice
physiotherapy
disability support
learning support (for all students experiencing issues with studying as well as those with diagnosed Specific Learning Difficulties)
financial advice
accommodation advice
international student support
Health and Wellbeing
Health & Welfare Advisor, who is a registered nurse, is here to offer any support, advice or information you may need regarding your mental, emotional and physical health.
Students can receive free and confidential assessments, advice and referrals regarding mental, emotional and physical health as well as support accessing the most appropriate external healthcare services. Students are also expected to register with a General Practitioner.
Counselling
Everyone has problems or worries at one time or another. These can affect your studies, relationships or just the way you're coping day-to-day. It isn't always easy to know what to do.
If you're feeling anxious or something is worrying you - even if you're not quite sure what it is - it may be important to talk to someone, in confidence. This could relieve some of the pressure.  It could be a way of getting some support for yourself - support which could help you work things through.
This is what Counselling is about. A Counsellor is someone who is trained to listen in a way that will help you identify and think through your concerns. Their job is to help you find your own answers without telling you what to do.
The Counselling service is a free and confidential service available to all students at the School. It is staffed by experienced and qualified counsellors and abides by the British Association for Counselling Code of Ethics.
Financial Hardship
The service also offers guidance on money management and provides limited financial assistance to those students facing unexpected financial hardship. Regulated funds, such as the Hardship Fund and the Emergency Loan Facility, are available. Applications to the funds must be supported by evidence of circumstances. Information regarding student eligibility and application process can be found on the School's Policy page.
Accommodation Advice
Student Affairs has a range of resources to help students who are looking for external accommodation. These include an External Accommodation Guide, a list of rooms available with private landlords and a list of students looking for flatmates. The Student Life Officer can also provide advice and support to students who experience problems in external accommodation and can signpost students to external advice agencies when necessary. Find out more about the School's Halls of Residence.
International Students
The Student Life Officer provides advice and information on many issues affecting international students, to support the transition to life at the School and in the UK. Student Affairs' initiatives such as the International Students' Orientation and International Buddy Scheme welcome students to the School, promoting cultural awareness, and providing social opportunities. Find out more on our International Students webpage.
Disability and Learning Resources
Student Affairs provides confidential advice and support to students with disabilities, specific learning difficulties or any additional learning support need. The team is committed to a policy of equal opportunities for students. To ensure that all needs are catered for, individual consultation with the Learning Support Senior Advisor is available and this is open to new students before they arrive at the School, as well as at any time during their training.
This support may include:
assessment of learning preferences and support needs
sign-posting to learning resources and assistive technology
guidance on disability funding applications
putting in place reasonable adjustments (i.e. related to teaching, learning and assessment or the physical environment)
referral for diagnostic assessment related to Specific Learning Difficulties (such as Dyslexia, Dyspraxia and ADHD)
liaison with teaching staff
advising on accessibility
connecting students with specialist tutors and mentors
implementing a programme of on-going learning support within the School
Find out more on our Disability Support page.