Key details:
Department:

Music

|

Opera Studies

|

Vocal Studies

Role:

Interim Director of Music & Head of Vocal Studies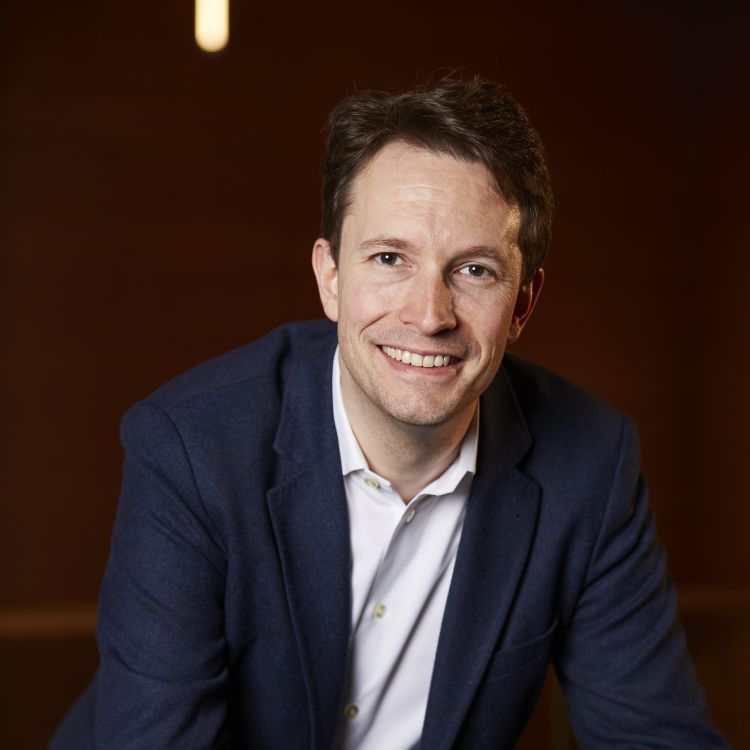 Photo by Paul Cochrane
---
Biography
Armin Zanner serves as Head of Vocal Studies at the Guildhall School of Music & Drama, where he is also Deputy Director of Music.
Armin began his performing life as a violinist and was educated at Selwyn College, Cambridge, where he led the University Musical Society Orchestra. He wrote his MPhil thesis at Cambridge on the violin sonatas of Béla Bartók, before shifting focus and moving to Guildhall School to specialise as a singer, performing as a baritone in recital, concert and opera around the UK, Europe and North America.
In his roles at Guildhall School, Armin has expanded performance opportunities for students, establishing the School's '...at Six' concert series and commissioning new work for the 'Reflective Conservatoire' and 'Extraordinary Voices Festival'. He has sought to broaden the experience of singers at the School by building wide-ranging performance projects into the curriculum, strengthening the UK and international network of visiting artists, and embedding collaborative activity in the programme. This work has led to regular cross-departmental initiatives with composers, instrumentalists, electronic musicians, actors and production arts students within Guildhall, and joint activity with Barbican, LSO, Wigmore Hall, Royal Opera, and The Prince Consort, as well as regular guests, most recently Guildhall Artist-in-Residence Julia Bullock. Armin has also promoted the integration of performer health in the training of singers by introducing a specialist wellbeing role in the Vocal Department management team.
In addition to his work at the Guildhall School, Armin is an Artistic Director of the Franz-Schubert-Institut in Baden-bei-Wien, Austria, where he coaches on the annual mastercourse. He has been on faculty at summer programmes including the Internationale Meistersinger Akademie in Neumarkt, Germany, and has led masterclasses and workshops in the UK and internationally for institutions including the Sibelius Academy, Tokyo College of Music, Hong Kong Academy for Performing Arts, Taiwan National University of the Arts, University of Taipei, Seoul Arts High School and Buchmann-Mehta School of Music.
Armin has served on adjudication panels and competition juries such as the Korean Voice Competition and Glyndebourne's Gus Christie Award. His writing has been published by Bloomsbury and in numerous magazines, including Classical Singer in the US, Classical Music and Music Teacher in the UK. Armin has been a Creative Director of the Innovative Conservatoire (ICON), an international professional development scheme for conservatoire teachers, and is a Senior Fellow of the UK's Higher Education Academy.