Spring 2022 Future Fund Recipients
Over the last two years, the world has changed dramatically. As the industry is beginning to build itself from the ground up, many artists face more challenges than ever before. Guildhall Futures is a brand-new funding scheme for Guildhall School of Music and & graduates who have completed their studies with us in the last 5 years. The fund was created with the purpose of providing professional support to our alumni community in order to address issues raised during this time of crisis. This funding aims to give our alumni artists space to consider their practice, adapt to a fundamentally changed landscape and maintain sustainable and fulfilling careers.
After receiving many applications and a lengthy selection process, the Guildhall Futures Fund is pleased to support the following projects.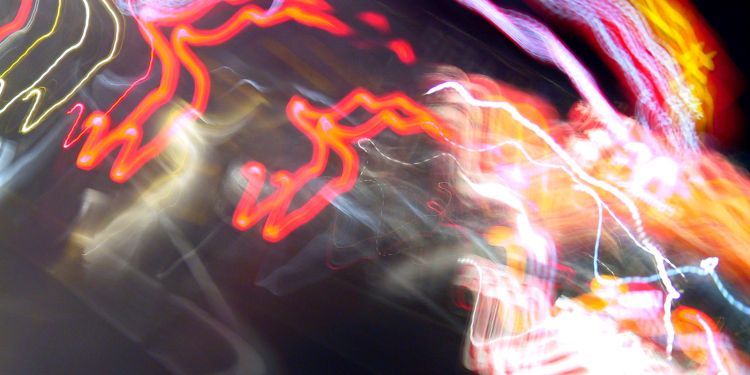 Find out about the projects below:
Project Outline
The Finn Collinson Band are fast gaining a reputation as an exciting and creative ensemble on the English contemporary folk circuit. Fronted and directed by Guildhall alumnus Finn Collinson alongside Emma Beach (oboes), Evan Carson (bodhran, percussion) and Archie Churchill-Moss (diatonic accordion, guitar), the band members are pioneering virtuosos of their respective instruments within the folk genre. 
Alongside their busy performance schedule, Finn and the band are developing an engagement programme for young musicians to experience and participate in folk music. Generous funding from the Guildhall Futures Fund will allow the band to supplement the delivery of live workshops tied into their October 2022 national tour. Working with schools and regional music hubs, they will also create a digital resource bank. Free access to this online video content will help young people discover their local traditional music and support education providers in delivering the programme. 
About the artist
Heralded by The Recorder Magazine as a "folk recorder pioneer", Finn Collinson is widely regarded as one of the foremost exponents of his instrument on the English folk scene. Shortlisted for the BBC Young Folk Award in 2018, Finn's critically-acclaimed debut album Call To Mind, released in 2019, was described by FATEA as "a work of true quality". 
Drawing on influences dating back to the 17th Century and earlier, Finn's music is a real meeting point of old and new, often reflecting his East Anglian roots. Touring primarily with The Finn Collinson Band, he continues to develop new music in the contemporary folk style, with extensive festival and venue tours planned for 2022-23. 
A 2021 graduate of the Guildhall School of Music & Drama, Finn's varied career also sees him as youth co-ordinator at FolkEast in Suffolk, a recorder specialist with The Early Music Shop, and a busy guitarist on the ceilidh circuit in southern England. 
Project outline
Mimi will be using this funding to complete a research tour in Hungary, Croatia and Slovenia. The aims of the tour are to lay the foundations for setting up a pan-European Collective, and to explore the practicalities of green touring in classical music. 
In each country she will be meeting composers and fellow performers of contemporary music to workshop existing scores, improvise, develop ideas for new musical projects, and discover shared musical enthusiasms. Alongside this, she will bring British contemporary music to perform in local venues and will look forward to being introduced to the work of composers, writers and artists in the countries she visits. 
Mimi's long-term goal is to set up a Collective of writers, artists, composers and performers that spans across Europe, including the UK. This is to foster cross-European collaboration, and to create opportunities for British and European artists to keep creating together post-Brexit. 
About the artist
British-Pakistani soprano Mimi Doulton is fast developing a reputation as an acclaimed interpreter of contemporary opera and song. She won second prize at the 2021 John Cage Interpretation Awards in Halberstadt performing works by Michael Finnissy and Judith Weir and was a finalist in the vocal section of the 2022 Royal Overseas League Annual Music Competition. 
Mimi has developed and premiered new works with organisations including Wigmore Hall, the Royal Opera, Birmingham Opera Company, Shadwell Opera, Mahogany Opera, Fondation Royaumont and Snape Maltings; working with composers such as Errollyn Wallen, Philip Venables, Richard Baker and Samantha Fernando. She is also a keen collaborator and commissioner, recently touring the PRS Foundation commissioned Disruptions around the UK and Germany, which she co-created with Jonathan Higgins on a Wild Plum Arts Residency. 
She graduated from the Guildhall School of Music and Drama in 2018, and previously read Music with Languages at King's College London. 
Project outline
Emanuel's project is theatre based and will help him learn about self-producing creative projects, aiding him to do more of them in the future. He'll be undertaking research / exploring black queer experiences in London so he can amplify voices and highlight issues concerning the global majority community. With support from the Guildhall Futures Fund, Emanuel will develop a play around his exploration, collaborate with global majority creatives and receive support from industry professionals. His hope is to be able to platform the work of himself and his community, and forge a space for it in the current theatre scene.
About the artist
Emanuel is a Black Queer artist from South London who likes work that informs and moves people profoundly. He completed National Youth Theatre's (NYT) summer intake course in 2016 which afforded him the opportunity to study on the NYT Playing Up programme that same year. Before completing Playing Up, Guildhall School of Music & Drama offered him a place on the BA Acting programme (2017) in which he accepted the offer. Graduating in 2020; Emanuel would go on to be a Spotlight Prize Finalist, direct an online reading of 'Boy with Beer' at Jermyn Street Theatre, assist on the START Programme at Lyric Hammersmith, perform at the Young Vic in Sundown Kiki, join the ballroom scene and take part in a rehearsed reading at the Bridge Theatre. Emanuel recently completed a project with the Young Vic Theatre in New York City.
Project outline
This project is a collaboration between Duo Fabulae and filmmaker Radu Rojas. Together, they will create an audio-visual concert where live performed music is accompanied by a projection of an original visual narrative. The projection is aimed to reinforce the storytelling elements of the music and provide a contextual frame to enhance the engagement of the audience. The funding from the Futures Fund award will be used to research, shoot and edit the film that will be projected simultaneously with the live performance of the Cello Sonata by Frank Bridge. This piece was created during the First World War and displays the composer's great despair over the futility of the war and the general state of the world. The music laments the loss of the innocent rural landscapes that inspired him, particularly in his hometown of Brighton and the East Sussex area. Through the visual narrative, one of the main objectives of this project is to invite the audience to reflect on humanity's power to impact the natural landscape, a theme that is very relevant in our present world.  
About the artist
Duo Fabulae is a viola and piano duo formed by Guildhall School of Music & Drama alumni Lorena Cantó and Yvain Calvo. Their partnership started during the lockdown of 2020, as a result of a collaboration with the Sands Films Studio to start a digital concert series aiming to bring classical music to people's homes in times of the global pandemic. In their aim to connect with new audiences, Duo Fabulae is actively performing in the UK and abroad, programming music with a strong focus on storytelling and playing in non-conventional music settings.
Project outline
'Feelings of Severe Despondency and Dejection' is a multimedia theatre project about clinical depression, combining text, verbatim interviews, movement, music and visual art in order to capture the thought processes and emotions behind depression as honestly as possible. The Futures Fund will support an eight week R&D process led by Rory in collaboration with several other actors and artists, ending with a showcase in front of an invited audience to gain feedback and potential partnerships. The Fund will also help Rory train in Mental Health First Aid, allowing him to provide additional support to any members of his team who may struggle with the subject matter.
About the artist
Rory Francis is an actor, writer and director from East Sussex. He trained on the BA Acting course at Guildhall from 2015 to 2018, where he won both the Josephine Hart Prize and the Michael Bryant Award. In late 2019 he formed his own theatre company, Beardance, in response to the continuing lack of diversity in British theatre, with the aim of addressing and increasing the representation of marginalised voices in the arts. Over lockdown, they released 'Texts in Isolation', two series of online audio shorts focused on the different effects and perceptions of isolation. As a creative, he values honesty and connection above all else, and holds a particular interest in the areas where different art forms intersect.
Project outline
The Futures Fund will allow Luca to spend time developing their artistic voice and being pushing the boundaries of their practice. Luca plans to create new work by exploring the relationship between our voice and our expression of identity. In Luca's own words : "I want to explore what my voice means to me ; as a storyteller, a writer, singer, performer, a Scot, a queer, a lover, friend, young person, city kid, introvert and extrovert, as someone who is non binary, and to explore my own ambivalence towards the voice and all it's nuances" The GSMD Futures Fund will support Luca to work with mentors and new collaborators to begin exploring this concept with the exciting potential of new work being generated.
About the artist
Luca Manning is an artist who questions rigidity. Shaped initially by the buzzing Glasgow music and arts scene, Luca now finds their heart stolen by all that East London has to offer. Luca is a resident artist at London's iconic Roundhouse where they are continually expanding their practice allowing them to create transdisciplinary work that offers an immersive experience for the audience ; a chance to escape the rigidity of every day life. Luca's world is an invitation to strive for what lies beyond the mundane and to exist freely, proudly and fully. Music is one of the most evocative ways to share our stories and Luca is continually exploring their voice as an artist, vocalist, musician, songwriter, poet, performer and storyteller on stages, at festivals, in concert halls, sticky floor venues and amongst beautifully dingy queer basements. Luca's recent performance highlights include : Roundhouse, The Great Escape Fest, The Glory, Cadogan Hall, VFD, Wilderness Festival and Ronnie Scott's Jazz Club. Aside from music, Luca enjoys embracing their gobby side when co-hosting the 'how not' podcast alongside Kim Macari, working with Trade Unions to deliver webinars and workshops on songwriting, making mediocre lattes for the public, dancing to disco, turning lewks and dreaming of the day they'll own a baby sausage dog called Aretha.