Key details:
Department:

Historical Performance

|

Wind, Brass & Percussion

Role:

Bass Sackbut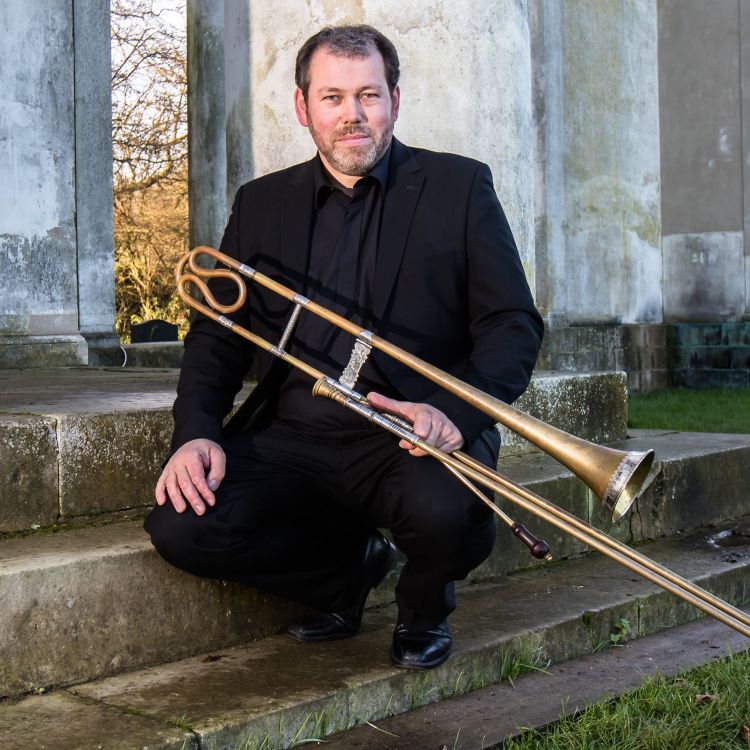 ---
Biography
In a career spanning almost 30 years, Adrian has covered a broad spectrum of historical trombone playing ranging from the Baroque, Classical & Romantic periods through to the modern orchestral trombone. He has toured extensively with many of the World's finest period instrument ensembles - The Orchestra of the Age of Enlightenment, The Hanover Band, The King's Consort, The English Concert, Academy of Ancient Music, English Baroque Soloists, Collegium Vocale Gent, Concerto Palatino, Ensemble La Fenice & Cappella Mediterranea. 2019 also saw his debut with renowned Budapest Festival Orchestra (Ivan Fischer) in a production of Monteverdi's L'Orfeo. He also continues to play the modern trombone, working with the likes of the BBC Symphony Orchestra, Scottish Chamber Orchestra, Royal Northern Sinfonia, City of London Sinfonia (CLS & Opera Holland Park), The Ulster Orchestra, Orquesta Filhamónic de Gran Canaria, Bournemourth Symphony Orchestra, Britten Sinfonia and the Mahler Chamber Orchestra, (Abbado/Harding).
As a teacher - " Adrian is Professor of bass sackbut at Guildhall School of Music & Drama and is guest Professor of sackbut at the Academy of Music, Ljubljana. He's adjudicated for The Royal College of Music, The BBC Young Musician of the Year and The International Brass & Woodwind Competition, Varaždin, Croatia (2019). Having previously held the positions of Head of Brass studies and trombone tutor at Newcastle University (2011-2021), he remains on the staff as a visiting historic brass specialist.
Chamber music is a significant part of Adrian's work and is co-director of the celebrated historical group, The English Cornett & Sackbut Ensemble. In 2019, he also joined the period instrument ensemble, Musica Antiqua, Salzburg. In 2018, Adrian re-formed an historical ensemble, The Concert Trombone Quartette. This new venture - under his direction specialises in historically informed performance practice on trombones; based on a group of the same name from London, 1892. CTQ is currently working on multiple performance-based projects and recordings for future collaborations with choirs and instrumental recitals including its debut at the Purbeck Arts Week Festival (PAW), August 2021.
In 2009, Adrian was awarded an (ARAM) Associate of the Royal Academy of Music in recognition of his significant contribution to the trombone and in 2015, he was accepted as a member of The Royal Society of Musicians.