Key details:
Department:

Chamber Music

|

Wind, Brass & Percussion

Role:

Oboe (Wind, Brass & Percussion); Chamber Music Coach (Chamber Music)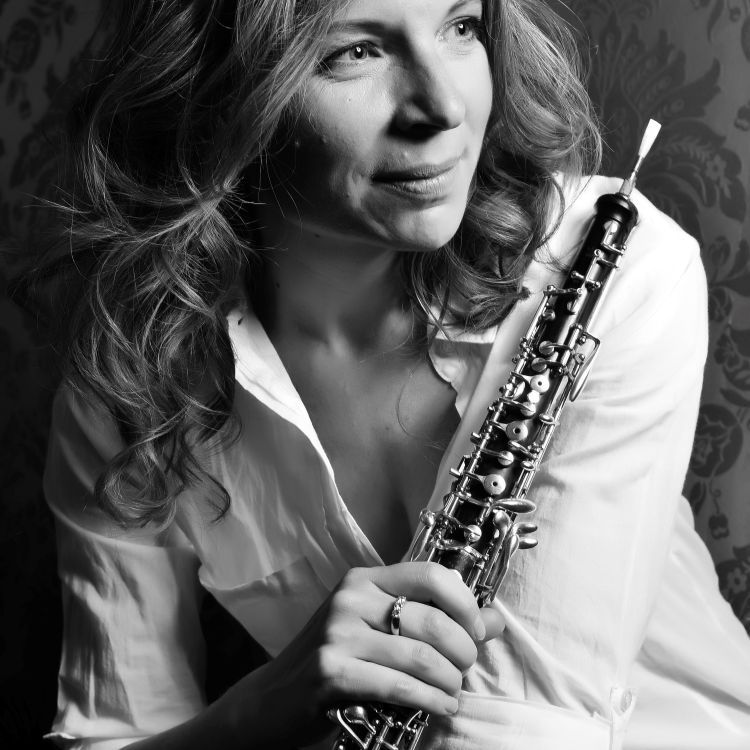 ---
Biography
Alison Teale is a former student of the Guildhall School of Music & Drama, having studied oboe with Nicholas Daniel and Helena Gaunt, and Cor Anglais with Jane Marshall.
Graduating with a BMus(Hons) 1st class degree at 22, she immediately took the position of Co-Principal Oboe with the Hong Kong Philharmonic Orchestra. During her time there she won the highly acclaimed International Isle of Wight Oboe Competition (now the Isle of Man competition) and gave her London solo debut at the Purcell Room.
On her return to the UK, she became Principal Cor Anglais with the BBC National Orchestra of Wales, moving to the same position a few years later with the BBC Symphony Orchestra, which she now considers her "home".
During her time as the Cor Anglais player with the BBC Symphony, she produced her ground-breaking solo album COR, accompanied by Elizabeth Burley. This sets out to explore and promote the versatility of this beautiful instrument. The album has received great critical acclaim, leading to various recitals, and a guest appearance BBC Radio 4's Woman's Hour. In January 2020, Alison proudly changed seats in her own orchestra (BBC Symphony) to become Co Principal Oboe.
Alison's other passion is education, taking up the role of Oboe Professor at Guildhall School of Music & Drama in 2010. Her interest in student education led her to complete a PG Cert in Performance Teaching, and she was awarded a Fellowship of the Higher Education Academy as a recognition of her teaching excellence.
She travels the world in her orchestral position and acts as ambassador for Lorée, giving masterclasses and recitals, her latest visits being to Malaga, Florida in which she opened the concert for the International Double Reed Conference in 2019, and to China.
She is also in demand as guest player for many of the other leading orchestras.
Alison can be heard in numerous orchestral concert recordings, on both cor and oboe, motion picture soundtracks and makes regular TV appearances within the BBC Symphony Orchestra.
She is no stranger to BBC Radio 3, taking part in pre-concert debates, presenting an episode of Inside Music in August 2019. She also recorded at home during lockdown The Garden of Love by Jacob TV, as an oboe solo, which was aired on the New Music programme, and is currently available to view on the BBC Symphony Orchestra website.