Key details:
Department:

Drama (Acting)

Role:

Movement Tutor (Dance/Social Dance)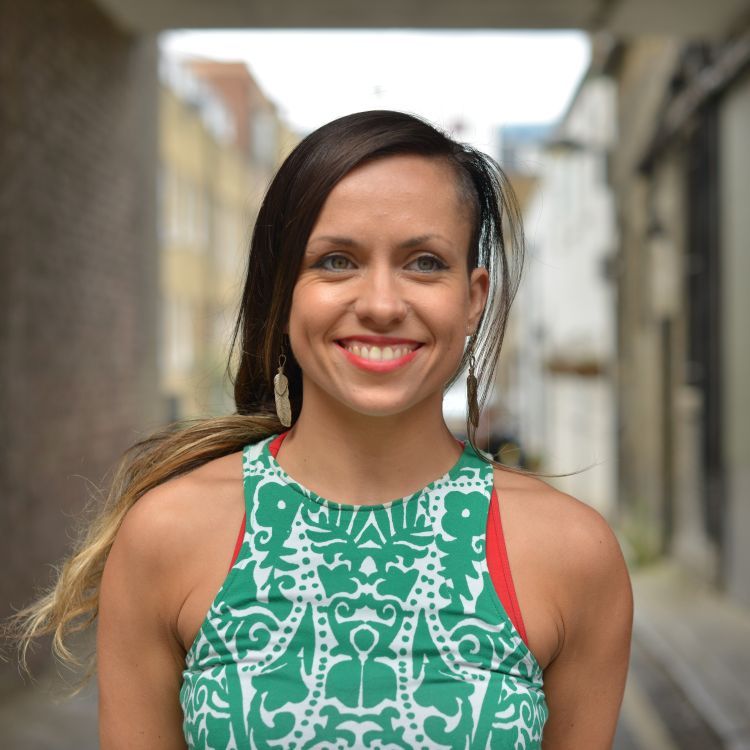 ---
Biography
Anna Alvarez is a Latinx movement director, choreographer and teacher. She holds a distinction in her MFA: Movement Direction and Teaching from Royal Central School of Speech and Drama. Her work occupies a distinct position in the fields of dance and theatre, drawing in and blending ideas from her movement heritage and the cultural landscape. She aims to create work that connects us to ourselves, community and environment. In creative teams and teaching she aims to empower and free performers through movement and embodiment.
She teaches actor movement and dance for the Royal Central School of Speech and Drama, LAMDA, ICT and Rose Bruford College and teaches contemporary dance technique for South East Dance as well as being an established Tango teacher across the UK, Argentina, Brazil and México.
Her recent theatre credits  as Movement Director/ Choreographer include Folk (Hampstead Theatre), My Uncle is not Pablo Escobar (Brixton House), Moonlight (Arcola), Amalgama (The Place), Try Again (Peckham Levels), Three Sisters (RCSSD), The Welkin (GSA), You Stupid Darkness (LAMDA), Gloria (LAMDA) and Jumpers for Goal Posts (LAMDA). As a performer with Dança Deborah Colker, Noa Zuk, Gustavo Cirico, Vertigo Dance Company, Vincent Dance Theatre, Ella Mesma Company, Artolution, Extraordinary Bodies, DeNada Dance Theatre  and Yasmeen Gooder. As a Tango dancer working with; Leandro Palou, Pablo Cortazzo, Gaston Torelli, Carolina Gianni and Daniel Gini.
Anna is the founder of Anna Álvarez Compañía, a dance theatre company that exploring storytelling through movement, mixing ideas from dance, theatre, music and illustration through the lens of the Latinx diaspora.