Key details:
Department:

Strings, Harp & Guitar

|

Junior Guildhall

Role:

Violin Tutor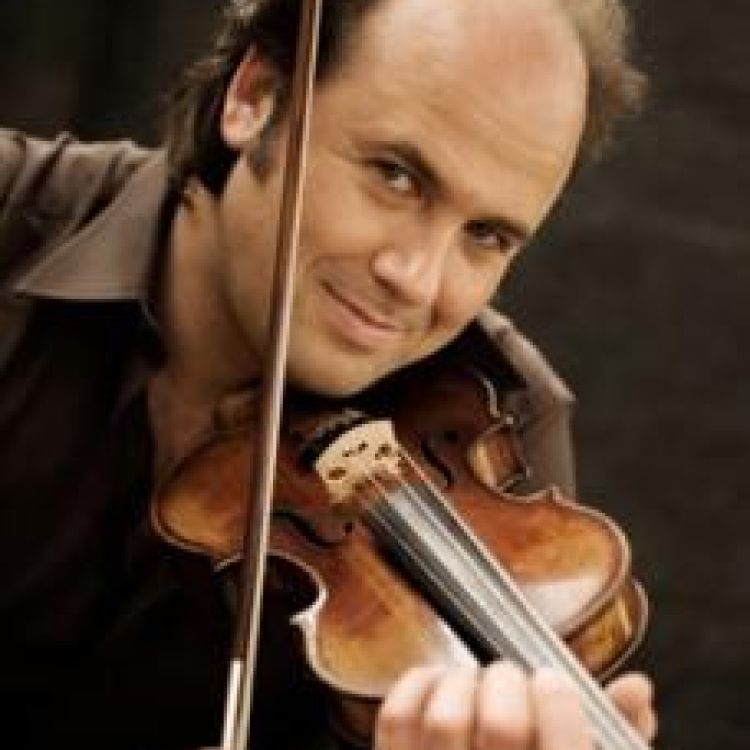 ---
Biography
Boris Kucharsky is a solo violinist, chamber musician, recording artist and teacher. He has played with major orchestras worldwide including the Slovak Philharmonic and Radio Symphony, Dortmund Philharmonic, Karlsbad Symphony, European, Vienna and Prague Chamber Orchestras as well as the Gulf Coast Symphony. Kucharsky collaborated with the legendary violinist Yehudi Menuhin, playing Bach's Double and Triple Concerto with him and Beethoven's Violin Concerto as soloist with Menuhin conducting. This series of concerts across Germany first laid the foundation for Boris Kucharsky's reputation as one of the most outstanding violinists of his generation. In the last 20 years he has performed extensively in chamber ensembles, (for instance with members of the Munich and Berlin Philharmonic) and collaborated with pianists such as Markus Schlemmer, Melissa Marse, Per Rundberg, Elizabeth Hopkins and Helge Kjekshus in concerts across Europe, the US and Far East. He was featured as soloist in numerous television and radio broadcasts for the Bavarian Radio Munich, Klassik Plus, WDRCologne, BBC, Deutschlandfunk, Radio Stephansdom, Austria, Slovak National Radio and Television, WQXR and WNYC, USA.
He has recorded for Trevak, Ars, StarArts, Vipro Classic, KC Classics and Paladino labels.
His recording of all 10 Beethoven Sonatas, released in 2010, won widespread critical acclaim. Since 2008 he has performed all chamber works written for the violin by Bach, Mozart, Beethoven, Brahms, Schubert and Schumann. His repertoire spans from early baroque music to the great works of the 20th century. Recent performances have also included works by the Slovak composer Eugen Suchon, the Russian composer Alfred Schnittke, the contemporary American composer Robert Aldridge and the German composer Jörg Widmann.
In 1999 Kucharsky's recording of Suchon's Violin Concerto Fantasia and Burleska was awarded "Best Classical Recording of the Year" by the National Slovak Radio.
Kucharsky completed his studies for a Master of Music degree with the legendary violinist Erick Friedman at Yale University in 1997. Kucharsky and Friedman shared the stage on many occasions. A highlight was their rendition of Brahms's Double Concerto in 1996, with Erick Friedman conducting and Kucharsky and cellist Ole Akahoshi as soloists.
As a teenager, Boris Kucharsky studied chamber music at the Yehudi Menuhin School in London with Peter Norris, Sidney Griller (Griller Quartet) and Hans Keller. From 1989-1994 he studied at the Musikhochschule in Cologne with Igor Ozim and was coached by the Amadeus and Alban Berg Quartet.
Boris Kucharsky served on the faculty of the J.J.Cali School of Music at Montclair State University from 2008-2013 and Rutgers University from 2012-2013, where he taught violin, chamber music and orchestral studies. From 2002-2008 he taught at Munich's Music Academy, a class for especially talented young violinists and received the L.O.B. award in 2008 for his extraordinary achievements as a violin pedagogue.
In September 2013 he was appointed "Principal Teacher" at the Yehudi Menuhin School in Stoke d'Abernon, from April 2014 he is also a Professor at the Guildhall School.
He plays the "Baron Knoop", made by Carlo Bergonzi in Cremona, 1735.