Key details:
Department:

Academic Studies

|

Historical Performance

|

Vocal Studies

Role:

Deputy Head of Department (Academic and Artistic Integration); Head of Historical Performance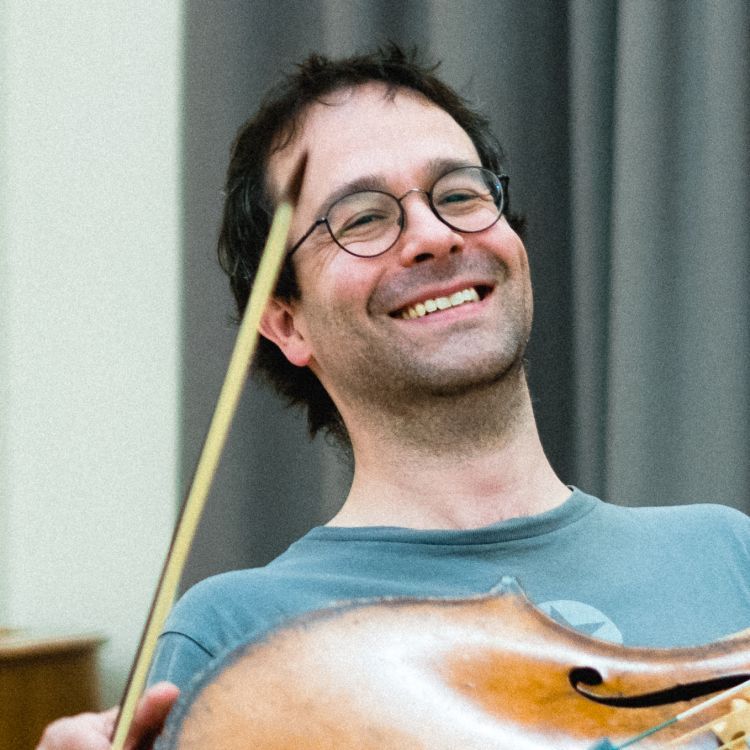 ---
Biography
Christopher Suckling is a continuo cellist and gambist noted for his 'captivating expressivity'. He is a principal player with Gabrieli and the Feinstein Ensemble and has performed and broadcast live as a soloist and chamber musician on BBC Radio 3 and Classic FM. His recordings have been critically praised for the quality of his tone and his 'exquisitely fluid' playing; the Independent has cited the 'warmth of the cello sonorities', whilst a five-star review in the BBC Music Magazine noted 'particular highlights in Christopher Suckling's resonant cello'. His work as a director has been described as 'scintillating', 'dynamic' and 'containing moments of real beauty'. 
Christopher is also an active researcher. His doctoral thesis locates the evolution of the realisation of recitative by the cellist in early eighteenth-century Italian opera and offers a method through which current cellists can explore this practice. The relationship between his performance and research has led him to act as a consultant for BBC television and to contribute performing editions to recordings, notably Handel L'Allegro, il Penseroso ed il Moderato and Purcell King Arthur and The Fairy Queen for Gabrieli. The resulting performances and recordings have met with universal acclaim; King Arthur won both a Helpmann Award in Australia in 2019 and the BBC Music Magazine Awards Recording of the Year in 2020. 
Christopher is Head of Historical Performance and Deputy Head of Academic Studies at the Guildhall School of Music & Drama where he teaches in the Academic Studies, Research, and Historical Performance departments.