Key details:
Department:

Composition

Role:

Composition Professorial Staff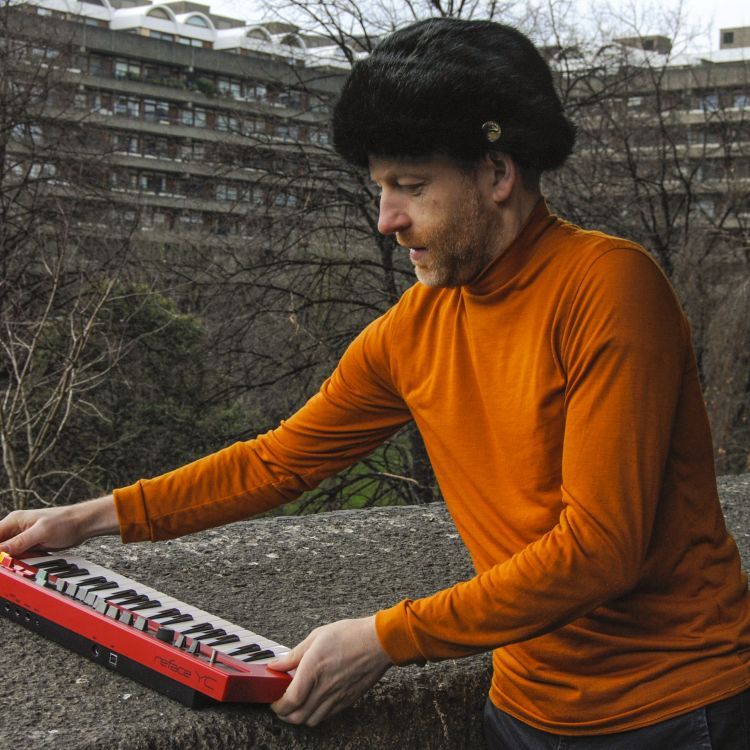 ---
Biography
Steve is an American composer, musician, researcher & educator based in London since 2006. His artistic work encompasses choral games based on imaginary political systems; spoken-word reflections on racial segregation and class ideology; quiet noise, bodies in motion, and songs for voice and keyboards. In addition to his composition teaching and doctoral supervision at the Guildhall, he is composer-in-residence and performing member of choral collective Musarc, and he teaches piano privately.  
Prior to coming to the Guildhall he was a 2015-16 Fellow at the Society for the Humanities at Cornell University and taught at Auburn Correctional Facility through the Cornell Prison Education Program. His research focuses on how political metaphors and techniques of power play out in musical practices, particularly those practices interested in distancing themselves from traditional hierarchies. His article, 'Cage and Foucault: Musical Timekeeping and the Security State', was published in Foucault's Theatres (2020, Manchester University Press). 
Collaboration through friendship is central to his practice, and his collaborators have included filmmakers, post-dramatic actors, anthropology and literature scholars, instrumental improvisers, animators, vocalists and dancers. His performing life encompasses keyboards, prepared piano, accordion, voice, amplified objects, samplers, drawing, improvisation with film, and conducting.  
Works include COUNCIL SYSTEM (2019, for Musarc, Whitechapel Bell Foundry), HAMHANDED (2019), SHINE, So Long, Take My Father's Fortune, Help, Take My Brother. Music subtracted from Arnold Schoenberg's Drei Volksliedsätze (1948), rearranged and recomposed for choir with bonang pots, ukulele, cowbells and signs with words (2018, for Musarc, London Contemporary Music Festival); Well I want it in writing, the smallest event and the secretest agency (2016, Cornell University); Music for the Sleepy (2015, Infancy, History and the Avant-Garde festival, London); Krono-Metre: Catalogue Out of Time (2010, with Kélina Gotman, Making Sense Colloquium, IRI-Centre Pompidou/Institut Télécom/NYU in Paris); Old People in the Wrong House Dancing With Robots (2011, Nouvel Ensemble Moderne, Domaine Forget festival, Quebec); and The Officers (2008, New York City Opera VOX showcase). He was influenced by studies with Janet Gyatso (Buddhist philosophy); David Osmond-Smith (critical theory); Martin Butler, Gilius van Bergeijk, Clarence Barlow & Louis Andriessen (composition). 
His PhD (King's College London, 2011, supervised by George Benjamin and Silvina Milstein) comprised a portfolio of compositions and commentary performing and reflecting on cross-cultural musical borrowing and the mutual incompatibility of current paradigms of music-making.