Key details:
Department:

Music

|

Vocal Studies

Role:

Principal Study Professor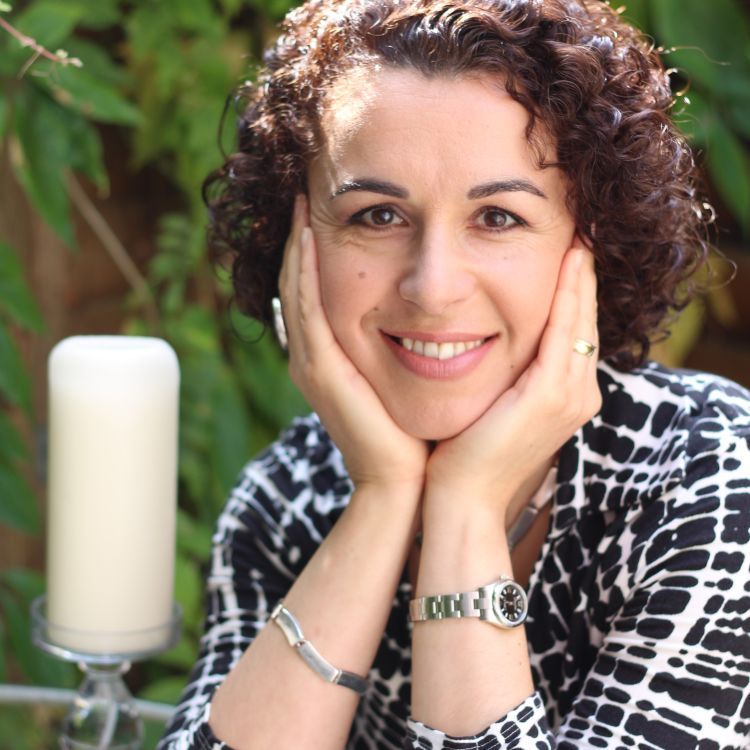 ---
Biography
Lyric soprano and singing teacher, Marie Vassiliou, was born in Hertfordshire. She has worked at Guildhall since 2005, principally as voice teacher, but also as historical performance coach and mentor on the highly enterprising Voiceworks project.
In addition to her work at Guildhall, she is also Professor of Voice at the Royal Academy of Music, and has a thriving private practice, working with professional singers. Marie is passionate about classical voice training and has a multidisciplinary approach, which she varies according to the student.
Marie began her own studies as an Exhibitioner at the Royal College of Music, studying both Singing and Viola. She won numerous prizes and the Tagore Gold Medal. After studying with Heather Harper at the RCM, she was invited to the Academy of Singing at Banff Centre for the Arts, where her teachers included Martin Isepp. On her return to London, she began extensive studies with Janice Chapman.
In opera she worked in Austria, Germany, Italy, Japan, Mexico, Russia and the USA, in a wide range of major roles from the Baroque to the present day, including Belisa (Simon Holt's The Nightingale's to Blame), Carmen, Dido, Donna Elvira, Governess, La Calisto, Jenufa, Leila, Micaela, Mimi, Pamina, Nedda, Tatyana, Anne Trulove & Violetta.
Described as a musician's singer, Marie is noted for her versatility and has performed widely in the UK, including all the major London concert venues, and at such leading festivals as the Huddersfield Contemporary Music Festival and the BBC Proms. She has worked as soloist with Martyn Brabbins, Sir Andrew Davis, Edward Gardner, Vernon Handley, Wayne Marshall and Sir David Willcocks and has broadcast on BBC Radio 3, 4 & Radio France. Concert works performed include: JS Bach, Jauchzet Gott; Canteloube, Songs of the Auvergne; Mozart, Exsultate Jubilate; Ravel, Sheherazade; Strauss, 4 Last Songs. She has a special interest in song repertoire and performs regularly as a recitalist.
As a Baroque singer she has appeared at the London Handel, Palermo Scarlatti and Eisenstadt Haydn festivals, and worked with such groups as the Early Opera Company, Purcell Quartet and Janiculum. Handelian opera roles include Emira, Mirtillo, Poppea & Theodora. She has made several commercial recordings of Baroque & contemporary works.
She has particularly established herself as an interpreter of Contemporary music and has premiered many new works as soloist with the Composers' Ensemble, Contemporary Consort, Continuum, Endymion, Isis ensemble, Piatti quartet and the Philharmonia. She has had the honour of performing works, in the presence of their composers, including Julian Anderson, George Benjamin, Henri Dutilleux, Anthony Gilbert, Eero Hämeenniemi, Ken Hesketh, Joaquin Rodrigo, Sir Michael Tippett, Judith Weir, Mike Westbrook and Hugh Wood. World premiere performances include: song cycles written for her by Anthony Gilbert (with Ensemble 10/10 and Clark Rundell) and Jacques Cohen (with Cohen Ensemble at Purcell Room); 'The Lady of Satis House', a one-woman opera written for Marie by Jacques Cohen, for the Tete a Tete opera festival, which she will record later this year with Meridian Records; and the role of Aashi in Errollyn Wallen's opera, 'Yes', performed at the ROH2.
Marie has developed a passion for research and completed a Masters in Teaching and Learning in Higher Education at IOE (University of London), with a dissertation on fearless performance and the notion of flow in vocal performance. This has led to research into and practice of a number of spin-off areas, including the cultivation of presence, mindful meditation, coaching-mentoring and most recently, improvisation.  These areas feed into Marie's holistic approach to working with voices. She has twice been chosen to represent the Guildhall School at the ICON conservatoire seminars, held in Finland, as well as the METRIC seminars in Estonia and Glasgow