Key details:
Department:

Guildhall Young Artists Norwich

Role:

Flute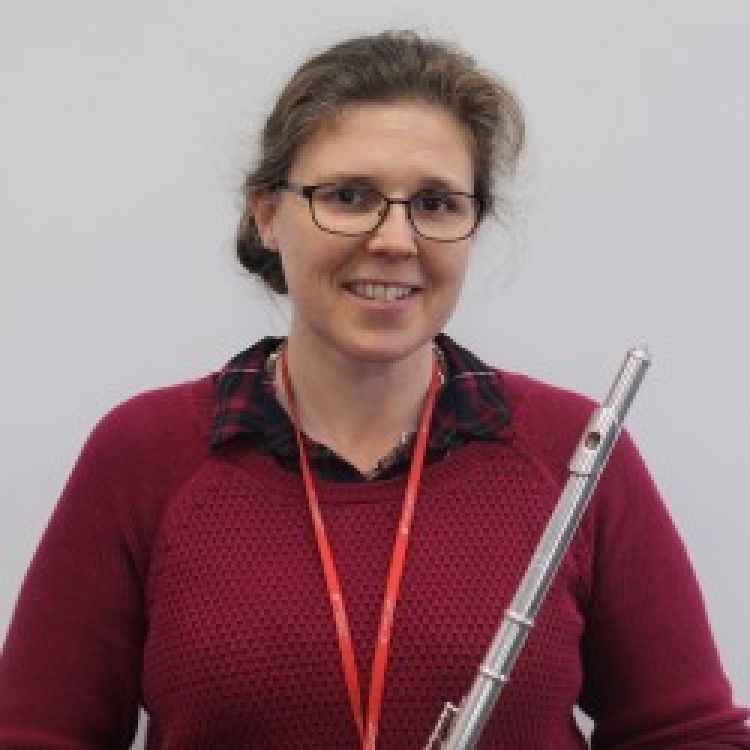 ---
Biography
Vicky began playing the flute at the age of 11 and found her love of teaching at aged 14 when she built up a small teaching practice after school. (While her mother entertained the parents in the next room...)
Vicky studied at the London College of Music and Trinity College London with Ann Cherry and Michael Cox, gaining an honours degree and winning the LCM Flute Prize.
After College, Vicky performed with various orchestras, including Bournemouth Sinfonietta, Basingstoke Symphony Orchestra and Newbury Symphony Orchestra, performing Mozart's Flute and Harp concerto and the Nielsen Flute concerto with NSO.
Vicky went on to study for a PGCE in secondary music teaching and taught in wide range of teaching environments, also teaching special educational needs.
Vicky moved with her family to Norfolk in 2004 and began teaching for Norfolk Music Service in 2006. She has 2 children and combines teaching for Norfolk Music Service and Norwich High School with playing with various local ensembles. Vicky has been teaching at GYA Norwich since 2015.