Admissions criteria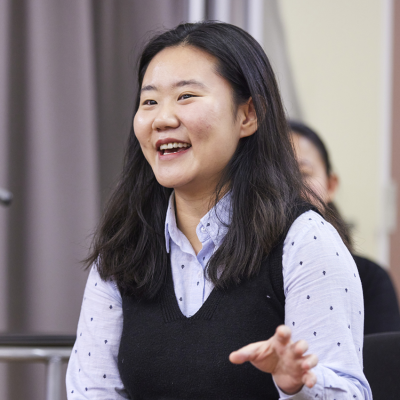 Before you apply to the School's Doctoral Programme, please take the time to read this page carefully.
Applicants are selected on the following criteria:
The originality, rigour and significance of the proposed project
Skills, experience and characteristics required to pursue that project
Alignment of the project with areas of supervisory expertise
The candidate's preparedness for doctoral study
Application process - STUDENTSHIP
1. Identify whether you meet the minimum requirements
The minimum admission requirements for admission onto the doctoral programme are:
A BA (hons) degree (upper 2nd or 1st class) and Master's degree in a relevant subject area (equivalent professional or academic experience occasionally considered)
Applicants who do not speak English as their first language and who do not hold a degree from a majority English-speaking country should have achieved a minimum overall score of 7.0 in the IELTS Academic Training examination with no individual component score below 6.0 (or equivalent).
Please note that we are only accepting applications for the PhD Studentship for research on Psychological safety in elite performance training, with all other applications having now closed. Please note the additional requirements for the PhD Studentship for research on psychological safety in elite performance training:
Experience in empirical research methods (quantitative and/or qualitative approaches) is essential.
Experience of high-level performance is desirable.
2. Write a research summary
Your research proposal is the main way we assess the suitability of your application. Prior to application, please put together an initial outline for your proposed project, explaining what angle you might take within the topic, and how this might be done. This should be uploaded with your application.
You should also prepare a personal statement which addresses your suitability for the role. This should be included in the application form
3. Submit a formal application
Once you have a proposed project you can apply online. The following material will be required:
An initial research outline (see above)
Contact details of two academics who are prepared to supply a reference
Details of academic qualifications and relevant professional experience
A personal statement demonstrating your preparedness for doctoral study and addresses your suitability for the role
How to apply part 3 STUDENTSHIP
4. Interview
Candidates will be short-listed on the basis of their application material and those who meet the criteria will be invited to interview. Interviews will be held in early June. 
5. Round two
Candidates who are successful in the first stage interview will be invited to develop a fuller research proposal and return for a second interview approximately two weeks later.
6. Offer
If successful, you will be notified about the outcome by the end of June. Please note that you will need to formally accept your offer and pay your fee deposit no later than 15th July 2023.
If you have questions or require further information please contact the Doctoral Team on research_applications@gsmd.ac.uk.