ResearchWorks: Sound Installation as Composition in Physical and Virtual Space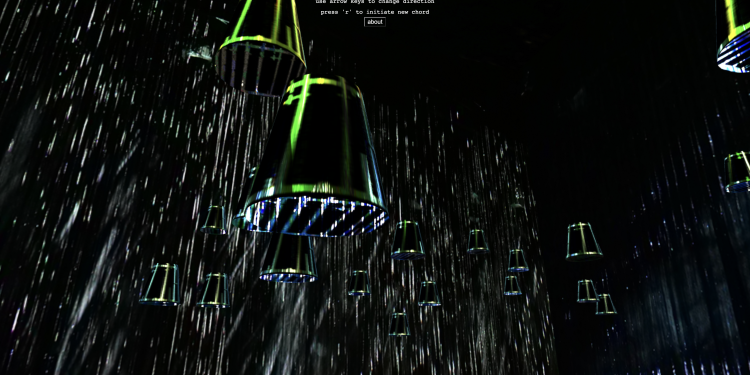 About this event:
Category:

Platform / Discussion

|

Research

|

ResearchWorks

Event type:

Free

|

Online

Location:

Online
Event information
The speaker, Nye Parry, will contextualise his own practice as a Sound Installation artist within what he see's as a paradigm shift in the metaphorical conception of the musical listener as a passive auditor of a moving narrative to that of an active explorer of a static musical landscape. He will give a brief overview of this shift through an examination of statements and compositional practices of various composers in the mid 20th century and suggest that this metaphorical spatialisation of the musical work concept gives rise to a desire to physically explore spatially distributed compositions in the form of multi-speaker Sound Installations.
Nye will introduce some of his own work in the field, in particular an installation entitled The Exploded Sound from 2013, and describe recent work implementing a new version of this piece using the emerging technology of Virtual Reality with the hope of examining how and whether the exploratory nature of the listening experience translates to this new medium.
Speaker
Nye Parry's work encompasses sound installation, multimedia, concert works and over 20 full length scores for contemporary dance companies. He has made sound installations for major museums including the National Maritime Museum, the Science Museum, the National Science and Media Museum and the British Museum. His installation Significant Birds, originally for the Science Gallery Dublin, has reached over a million visitors worldwide. His work explores music as a spatial practice, Illusion and perception, and generative soundscape ecologies.
He frequently collaborates with artist Madi Boyd to explore multi-modal relationships and interactions. His writing on music appears in The Oxford Handbook of Interactive Audio, Organised Sound, Neue Zeitshrift fur Musik among others. From 2003 – 2011 he led the MA in Sonic Arts at Middlesex University and he is Professor of Electronic Music and Composition at the Guildhall School of Music and Drama and Trinity Laban Conservatoire.
What is ResearchWorks?
Guildhall School's ResearchWorks is a programme of events centred around the School's research activity, bringing together staff, students and guests of international standing. We run regular events throughout the term intended to share the innovative research findings of the School and its guests with students, staff and the public.