About this event:
Event type:

Booking required

|

In-person

Admission:

£10 (£5 concessions)

Location:

Milton Court Studio Theatre
Digital Programme & Freesheet
Access the Digital Programme for Spring Opera Scenes
Over the course of our 2022–23 season we have been trialling digital programmes to reduce the environmental impact of our performances, improve accessibility and offer additional online material to enhance the audience experience.
Download the Freesheet for Spring Opera Scenes, which audience members can print if they wish to.
Please note that this Freesheet is not intended for viewing on a mobile device during the performance, please access the Digital Programme above for that purpose.
Event information
Outstanding singers and repetiteurs from the first year of Guildhall School's Opera course perform classical and contemporary operatic excerpts with piano accompaniment. 
Featured operas include Britten's The Turn of the Screw, Handel's Rinaldo, Mozart's La clemenza di Tito and L'elisir d'amore, Donizetti's Maria Stuarda, Stravinsky's The Rake's Progress, Bellini's I Capuleti e i Montecchi, Massenet's Werther and Strauss's Capriccio.
Please note this production contains scenes of a sexual nature, themes of violence and depictions of weapons and blood, mild threat and implications of abuse, including child abuse. There will also be flashing lights, loud noises and haze.
Creative team
Olly Platt director
Elizabeth Rowe music director
Frankie Gerrard set & costume designer
Sam Bernstein lighting designer
Jonathan Strutt video designer
Andy Taylor sound designer
Aleksandra Myslek & Yongqiu Yuan repetiteurs
Britten The Turn of the Screw
Act 2 scene 1
Miss Jessel Vladyslava Yakovenko
Quint Jonah Halton
Handel Rinaldo
Act 3 scenes 5&6
Armida Holly Brown
Argante Emyr Lloyds Jones
Mozart La clemenza di Tito
Act 2 Scene 1
Annio Shana Moron-Caravel
Sesto Rachel Roper
Vitellia Vladyslava Yakovenko
Publio Jacob Harrison
Mozart L'elisir d'amore
Duet and trio from Act 1
Adina Ana Balestra
Nemorino Steven van der Linden
Belcore Jacob Harrison
Donizetti Maria Stuarda
Act 1 Scene 6
Elisabetta Vladyslava Yakovenko
Maria Holly Brown
Anna Rachel Roper
Leicester Jonah Halton
Cecil Alaric Green
Talbot Joseph Chalmers
Stravinsky The Rake's Progress
Act 1 Scene 1
Ann Trulove Yolisa Ngwexana
Tom Rakewell Steven van der Linden
Nick Shadow Joseph Chalmers
Trulove Jacob Harrison
Bellini I Capuleti e i Montecchi
Duet from Act 1
Giulietta Ana Balestra
Romeo Rachel Roper
Lorenzo Joseph Chalmers
Massenet Werther
Act 3 Scene 1
Sophie Yolisa Ngwexana
Charlotte Shana Moron-Caravel
Britten The Turn of the Screw
Act 2 scene 3
Miss Jessel Vladyslava Yakovenko
Governess Ana Balestra
Strauss Capriccio
Extract
Countess Holly Brown
Count Alaric Green
Clairon Shana Moron-Caravel
Flamand Steven van der Linden
Olivier Emyr Lloyd Jones
Direktor Joseph Chalmers
Die Sängerin Yolisa Ngwexana
Der Tenor Jonah Halton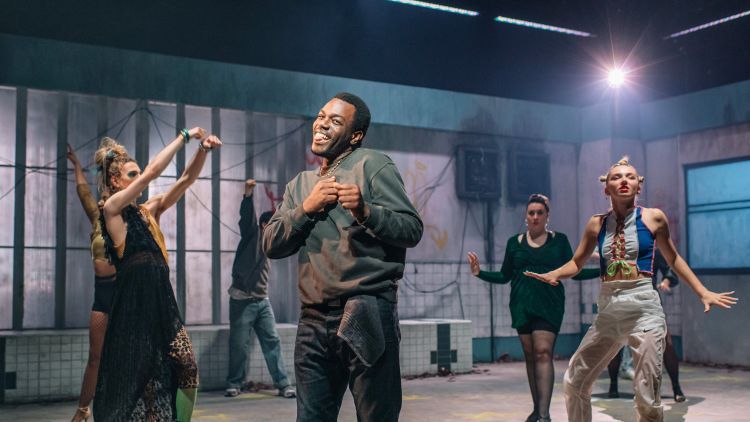 Venue information
Milton Court, based across the road from our Silk Street building, provides the School with world-class performance and training spaces, including a state of the art concert hall, a lyric theatre, a studio theatre and several major rehearsal rooms.
Address:

Milton Court, 1 Milton Street, London, EC2Y 9BH

Accessibility: