Advanced Certificate
The emphasis of this programme is on your individual growth as a practical musicians and artist, through the principal study module.
Application deadline: Monday 2 October 2023
Those applying for an overseas audition, should refer to the Music Auditions Overseas webpage for information about application deadlines. 
Apply now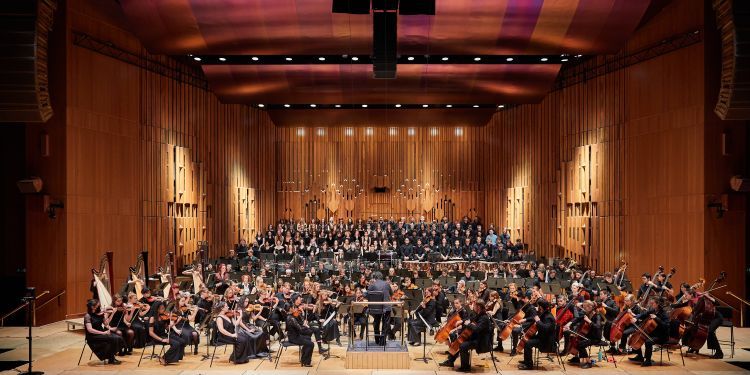 You are viewing:
About the programme
Key information:
Art form:

Music

Fees:

Application Fee: £123 GBP; Tuition Fees: See Fees section below

Deadline:

Apply by 2 October 2023 for September 2024 entry

Level of study:

Postgraduate

Mode of study:

In-person

Contact details:
---
Principal Study options:
Strings | Wind | Brass | Percussion | Keyboard | Vocal Studies | Opera Studies (including Repetiteurs) | Historical Performance | Jazz
This programme is not eligible for students who require a Student visa.
About the programme
The emphasis of this programme is on your individual growth as a practical musicians and artist, through the principal study module. The module consists of one-to-one lessons, coaching, masterclasses and other activities which will develop your technical preparation, repertoire and stylistic knowledge, artistic insight and individual imagination. Students are also involved in solo and ensemble experiential learning opportunities, usually by intensive projects.
Additionally, elective modules (from the BMus or Guildhall Artist programmes) are available, for an additional fee, so that you can broaden or deepen your musical expertise in a variety of specialisms, developing specific skills and understanding in relation to areas of defined specialism. These electives are taught in small groups and involve a combination of academic and experiential learning approaches. In addition, students are involved in regular extra-curricular performances that are vital to the training of musicians. These are initiated both by the School and by the students themselves.
You will follow a programme of principal study from September to July, either full-time or part-time (full-time only for Opera students). There are no formal assessment points; assessment is conducted informally throughout the programme on the basis of participation and engagement.
The Advanced Certificate is a non-credit bearing programme so is not suitable for those wishing to obtain a degree qualification; students who have completed this programme are not eligible to attend graduation.
Entrance Requirements
Students who apply for the Advanced Certificate Programme will be assessed, at audition, on their potential to benefit from principal study teaching at Masters level. The minimum standard of entry will be commensurate with the performance standard expected at the end of four years of undergraduate conservatoire principal study.
Audition requirements are the same as those for the Guildhall Artist Masters Performance Pathway.
Fees & Funding
For more information on fees and funding for the Advanced Certificate, visit the Fees and Funding page.
Please note if you require a Student visa to study in the UK, this is not an eligible programme. Students requiring a visa to study in the UK must organise alternative immigration status. Further information about this can be found on the UK Government website.
Please note that applicants to this programme are not eligible for UK or US Government backed Postgraduate loans.
Programme Specification - coming soon