BA Production Arts – Stage Management
As a Stage Management student, you will learn about managing rehearsal rooms and performances, props sourcing and show calling, as well as team management and budgeting.
Apply now
You are viewing:
About the pathway
Stage Management Pathway
Stage managers are at the centre of any production or event. Stage managers are organised and creative individuals who require all manner of skills and competencies, but chief among these are 'people skills'. Only through good interaction, communication and negotiation with people will stage managers be able to understand and work with performers, directors, designers and all the production departments.
As a Stage Management student, you will learn about managing rehearsal rooms and performances, props sourcing and show calling, as well as team management and budgeting.
This pathway is all about developing your craft to professional standards in a fully professional context. By the end of the programme you will bring all your skills to bear on full-scale productions, taking lead roles in managing shows from rehearsal room to final performance.
Stage Management Instagram
For a little more insight into what we do, visit the Stage Management Instagram.
Hear from students and staff
Find out more from our students and staff by watching the video below.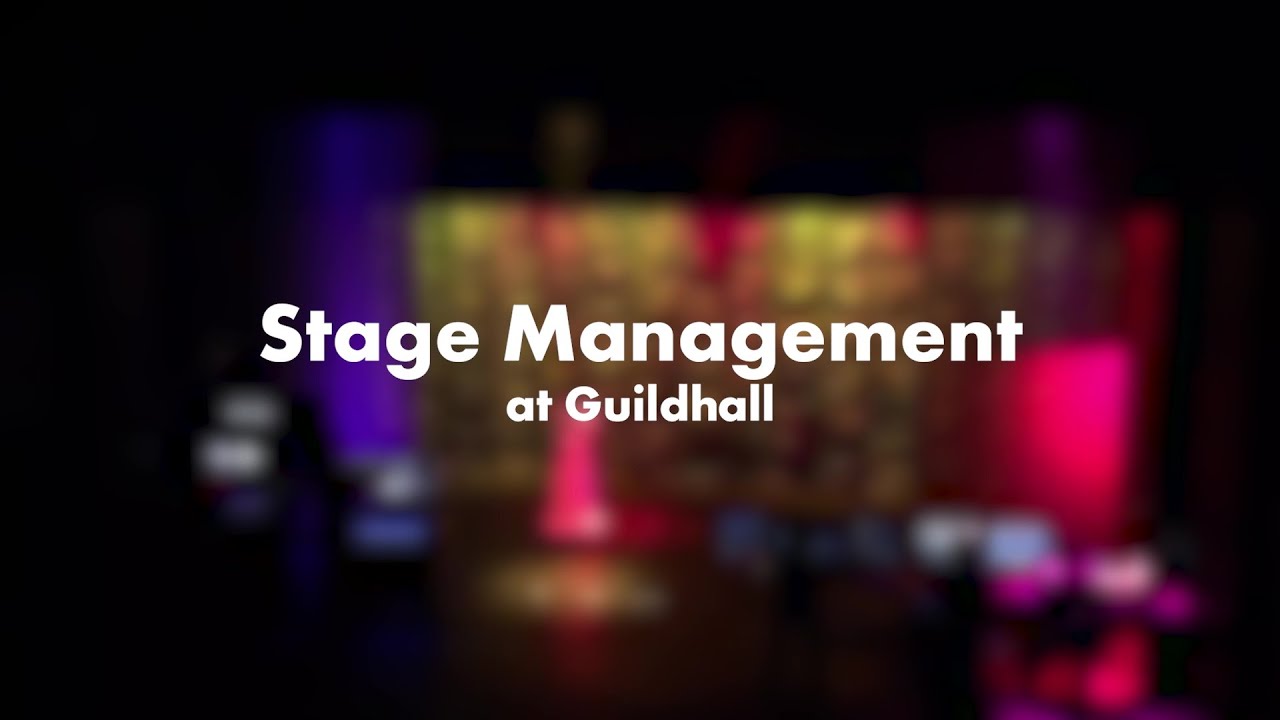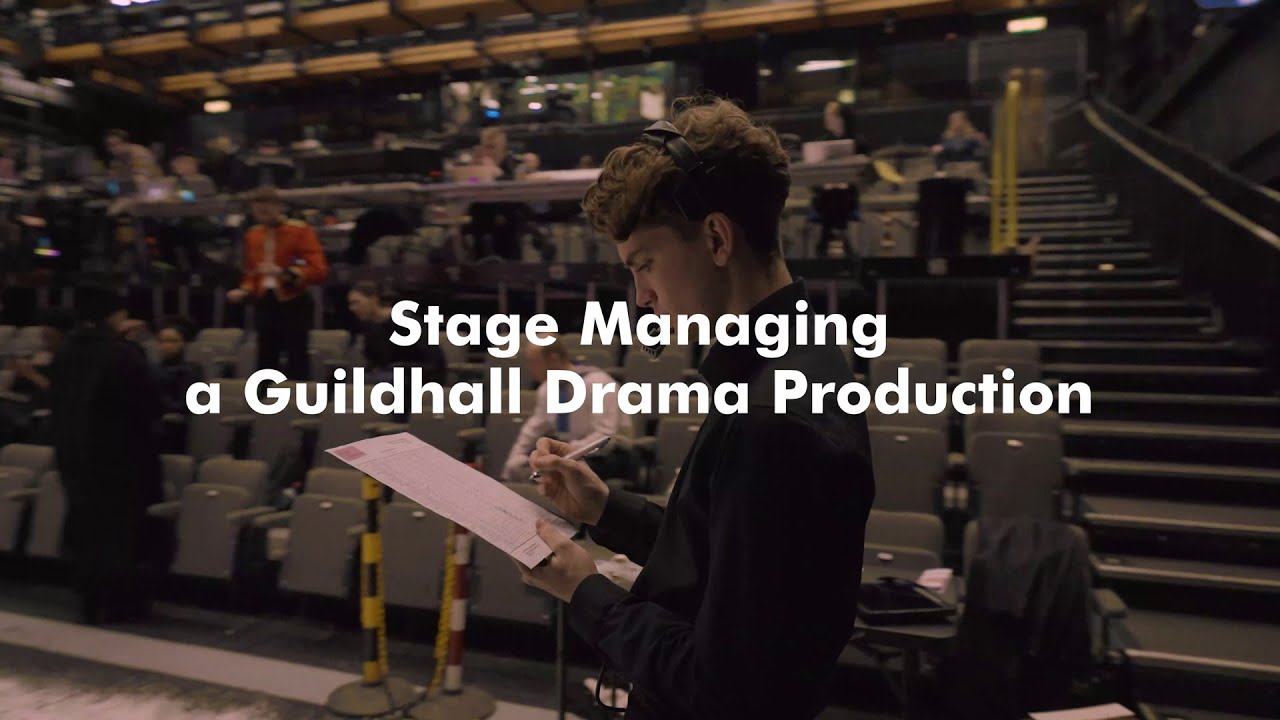 What's it like to Stage Manage a Guildhall Drama production?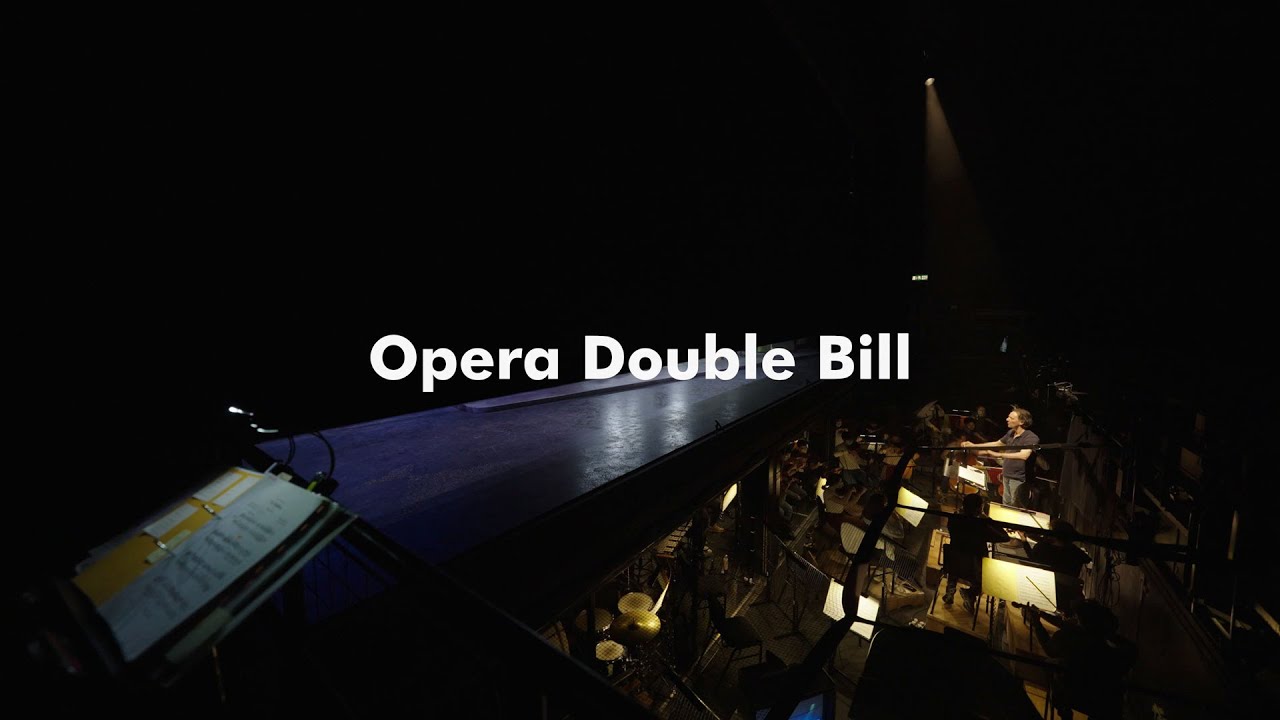 Creating an Opera Double Bill at Guildhall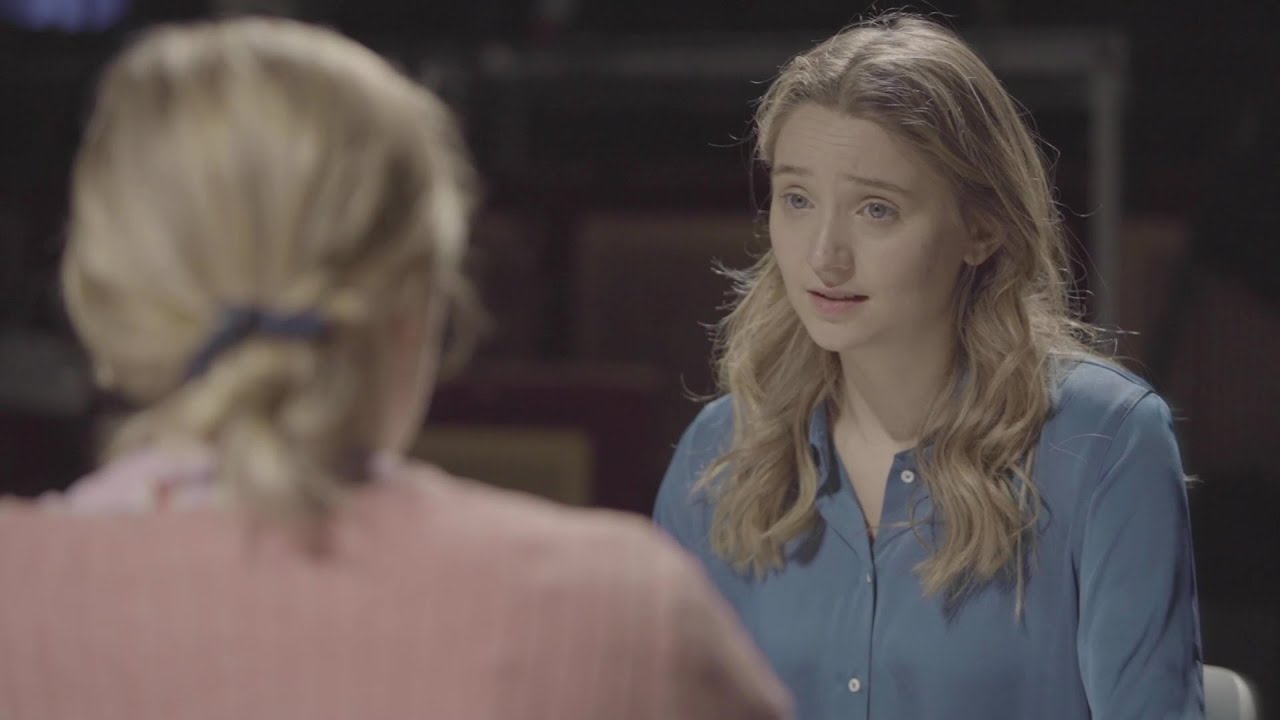 Behind the scenes on Gut
Pathway Structure
Year One
Along with all other students in the programme, the Stage Management students take classes in a broad range of core subjects. These include: History of Theatre, Critical Lens Contemporary Theatre, Health & Safety and Stagecraft & Production Process.
Classes are usually project based and wherever possible have a hands-on, practical approach. For example, when studying trends in Critical Lens You will engage with international productions, exhibitions and interdisciplinary projects.
Besides the core subjects, you'll be spending time in classes and working on projects and productions to develop your knowledge of management skills, organising rehearsals, sourcing and managing props, and cueing to music. Classes cover all areas of stage management and give a thorough grounding in preparation for the responsibilities to come.
Students will also work on two productions during their first year.
Associated Studies
In the first year you will also take a core module called Associated Studies, which allows you to take three short courses in other areas of Production Arts such as Prop Making, Lighting, Sound, Video, or Scenic Art.
Year Two
Your second year is entirely practical. You will divide your time between working in Stage Management on a number of productions and projects. You will work with a broad range of different practitioners including  actors, directors and designers.  
You will also spend a term working in one of the areas you studied in Year One Associated Studies. All stage management students also undertake a Costume production allocation in their second year.
Year Three
Third Year students normally spend two terms in leading Head of Department roles. You will lead teams and take responsibility for productions from pre-production through to the final performance.
You will also undertake a four-week professional work placement and complete a Graduation Project.
Final-year Stage Management student Hope Marshall talks about her role as Deputy Stage Manager on our drama production of Gut by Frances Poet and how she made the role completely paperless for this production.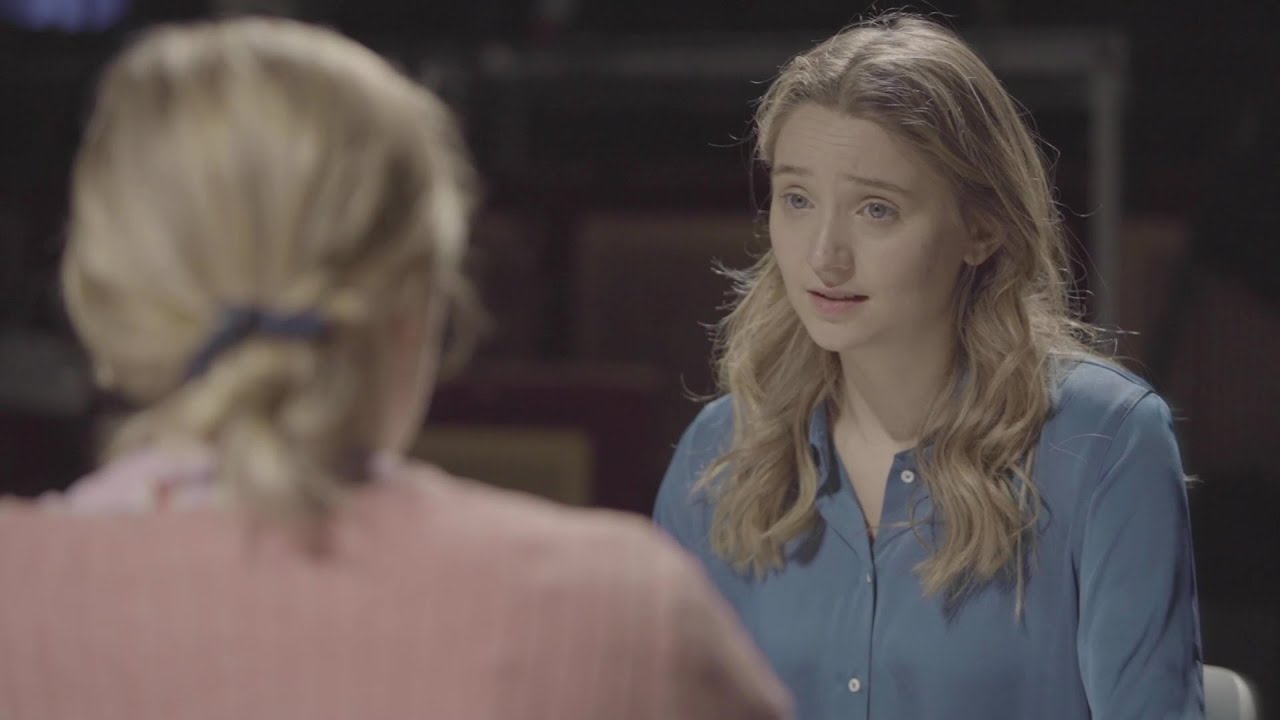 Industry & Students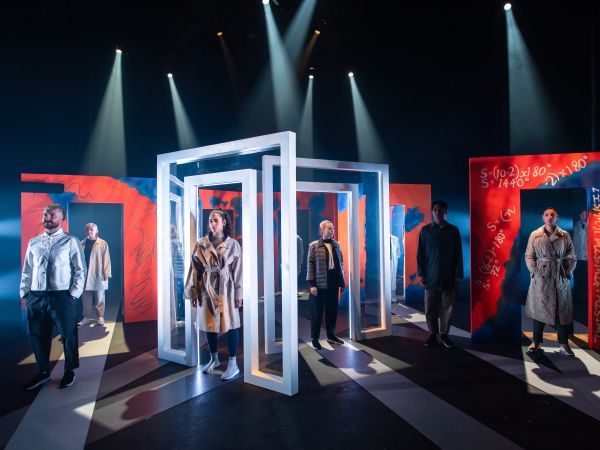 Love and Information (photo by Mihaela Bodlovic)
Choosing Guildhall wasn't a difficult decision; it was the perfect fit for me. The facilities are excellent and accurately represent those currently in the industry.

I really enjoy working with people studying different specialisms, learning from them, and creating fantastic productions together.
–
Luke Mason
,
BA Production Arts (Stage Management)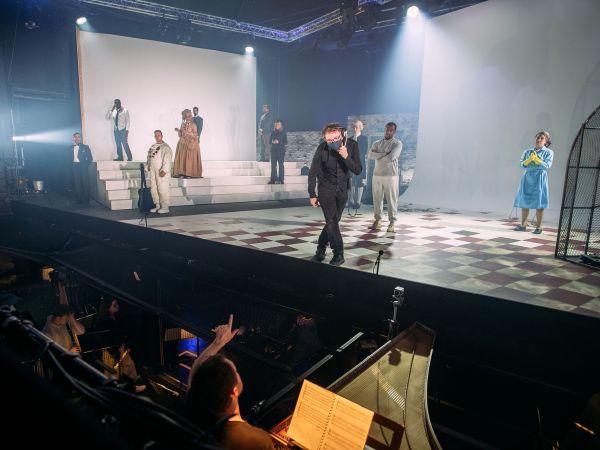 Beginnings: New and Early Opera (photo by Mihaela Bodlovic)
Over the years Guildhall students have always been well prepared in the complexities of rehearsing and performing Opera. Their initiative and willingness to get stuck in always impresses.
–
Simon Catchpole
,
Senior Stage Manager Opera, Royal Opera House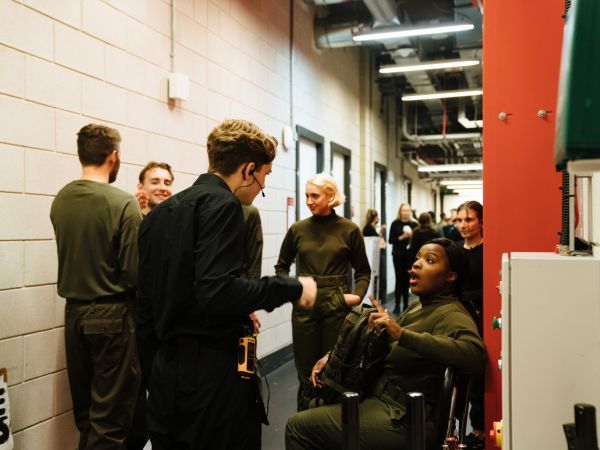 Backstage on Julius Caesar (photo by Helen Murray)
I often use Stage Management students as work placements on projects and have found the ones that come from Guildhall to be outstanding. The quality of the training they receive clearly prepares them for the rigours and challenges of the industry they've chosen to go into, and their attitude, aptitude and all round enthusiasm for the job make them a pleasure to have on the team.
–
Sam Hunter
,
Production Stage Manager, London 2012 Olympic & Paralympic Opening and Closing Ceremonies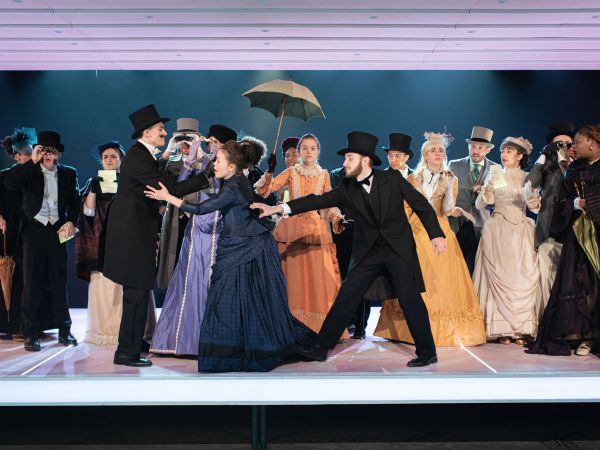 Anna Karenina (photo by David Monteith-Hodge)
The atmosphere created by the teaching staff and professional creatives gave me the confidence me to take risks, make mistakes, and grow as a stage manager. For me, being part of the Guildhall family is just as valuable as the training. The contacts, friends, jobs and opportunities afforded by the generosity of guildhall students past and present is outstanding.
–
Danny Newton
,
Stage Management graduate, 2017
Graduates in the Industry
Recent Work Placements
Recent work placements undertaken by Stage Management students include: 
Hamilton (West End) 
Smyle Event Management
Royal Opera House
Bugsy Malone national tour
Farley Prop Hire company
Ryan O'Connor theatre / props buyer
Future Careers
Potential careers include stage manager and production-related roles in: 
Theatre and events 
TV and film production 
Arts management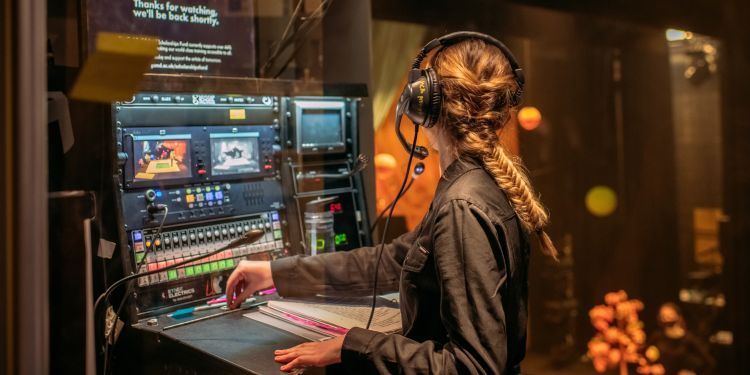 Our Facilities
Students use the School's on-site theatres, rehearsal rooms, workshops and costume department to collaborate on major productions and a range of smaller projects and events.