Key details:
Department:

Production Arts

Year of Graduation:

2021-22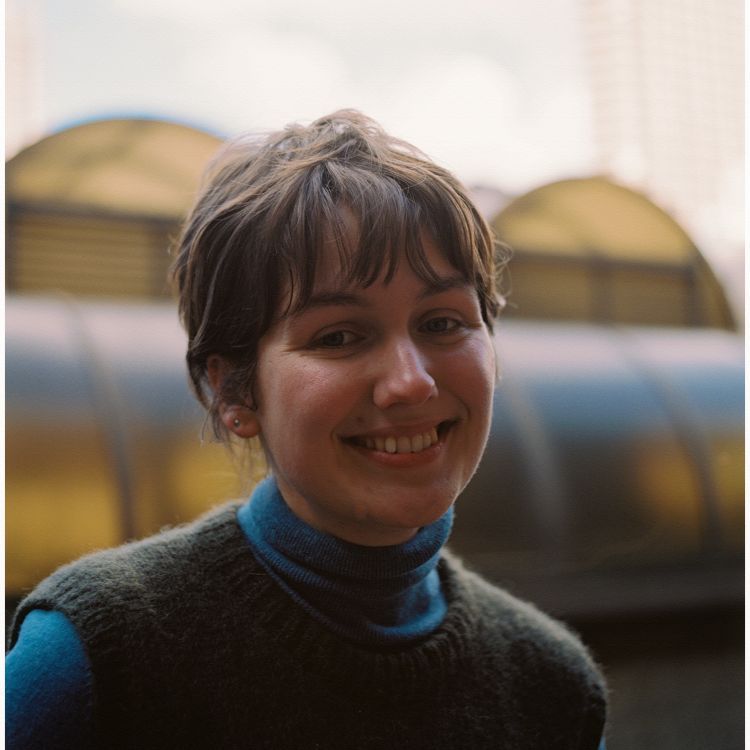 ---
Biography
What's been your highlight during your time at Guildhall?
So hard to narrow down. Some highlights include working as the Deputy Stage Manager on Intimate Apparel by Lynn Nottage. Working with director Mumba Dodwell and the company was a privilege. There was a huge amount of care, respect and humour in the rehearsal room: we had a lot of fun creating such a beautiful show. I also loved Stage Managing the Autumn Opera Double Bill: Le docteur Miracle and Cendrillon. Cordy Chisholm's naturalistic Belle Époque set gave the stage management team a lot of creative responsibility as we spend weeks sourcing a wide range of stunning antique furniture, props and set dressing. The music was gorgeous too.
What's been your highlight in the industry?
In August 2021 I had the opportunity to work as Deputy Stage Manager on British Youth Opera's production of L'ocassione fa il ladro by Rossini. Being able to call my first show at Opera Holland Park was an absolute dream come true. It felt so inspiring to be in a space that has previously been the home to a huge number of acclaimed opera productions. Also working outdoors in a London park was pretty cool.
What other passions and projects have you enjoyed exploring during your time at Guildhall?
I have a passion for set and costume design: I have really enjoyed working alongside professional designers and observing and learning from their processes. The course is so practical which has enabled me to really understand how a production is created in a hands-on way. In September 2021, I had opportunity to work on a Rehearsal & Development workshop at Sheffield Theatres in September as the Set Designer which was an incredible opportunity. In June 2022 I am designing Darkie Armo Girl which opens at the Finborough Theatre, and in August 2022 I am designing The Heat Museum which premieres at Edinburgh Fringe Festival. 
What's something you've learned that you feel will help you when you graduate?
My peers and tutors in Production Arts are amazing. Some of the loveliest, most hardworking people I have ever met. So, from them — the importance of teamwork, respect and good humour. But to enjoy it! Theatre is highly creative and a whole lot of fun.
What are you most interested in working in after you graduate?
I am interested in pursuing my passion for set and costume design. I look forward to starting on the MA Design for Performance course at Royal Welsh College of Music and Drama in September. 
Examples of Work & Production Images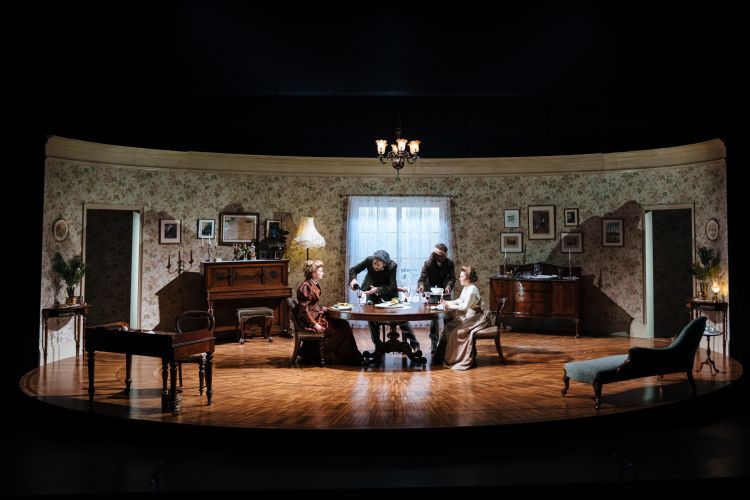 Stage Manager, Le Docteur Miracle - Guildhall 2021 (Helen Murray Photography)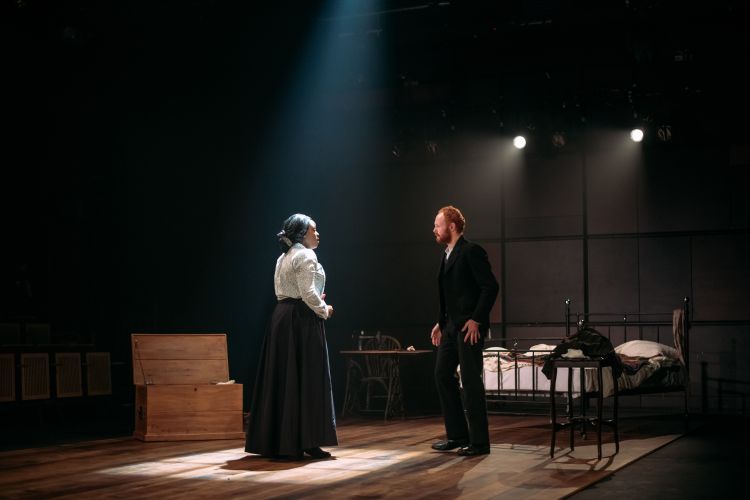 Deputy Stage Manager, Intimate Apparel - Guildhall 2022 (Mihaela Bodlovic Photography)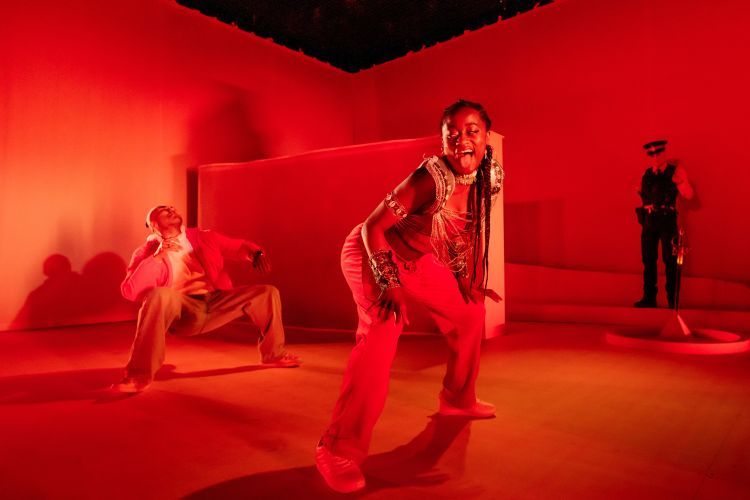 Assistant Stage Manager, Gone Too Far! - Guildhall 2021 (Mihaela Bodlovic Photography)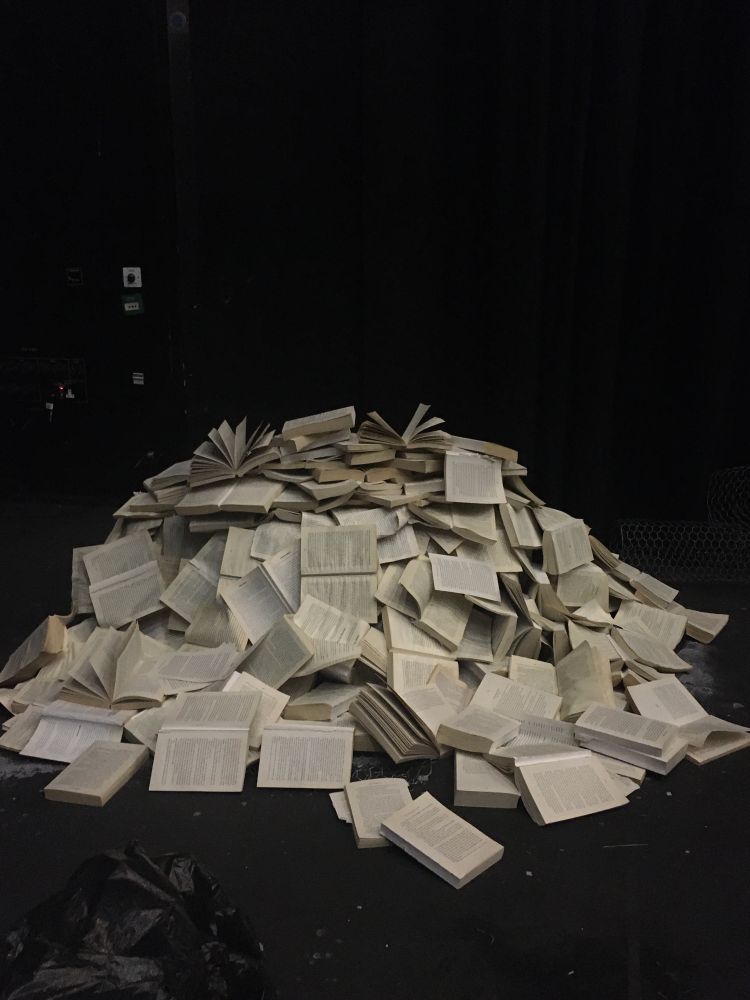 L'Enfant Et Les Sortiléges Book Pile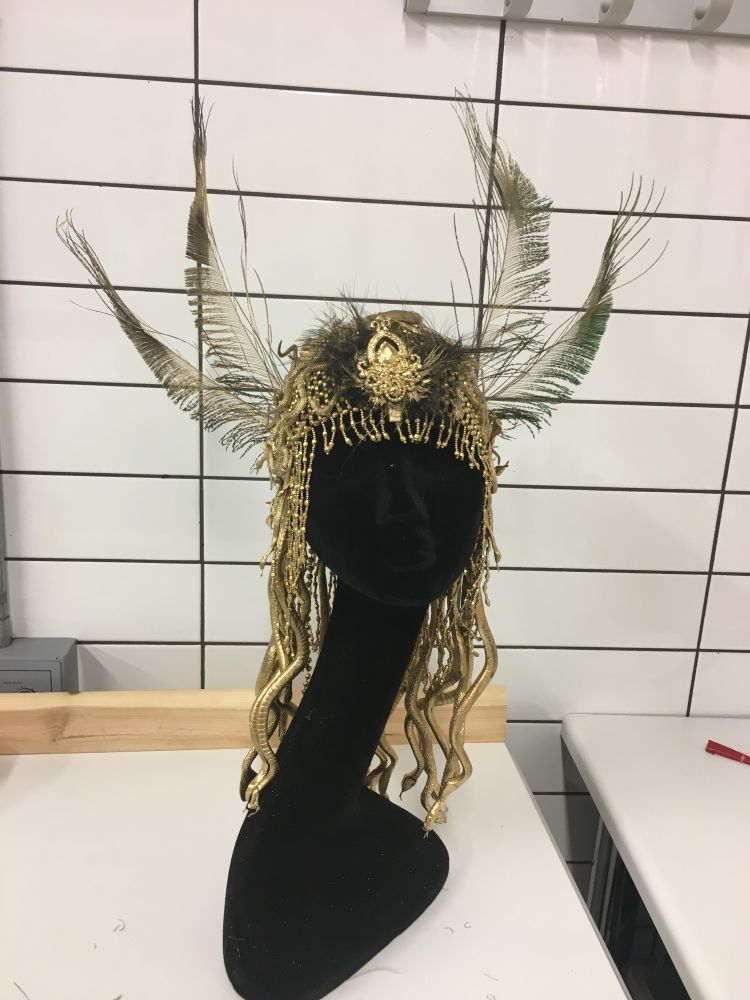 Medusa Headpiece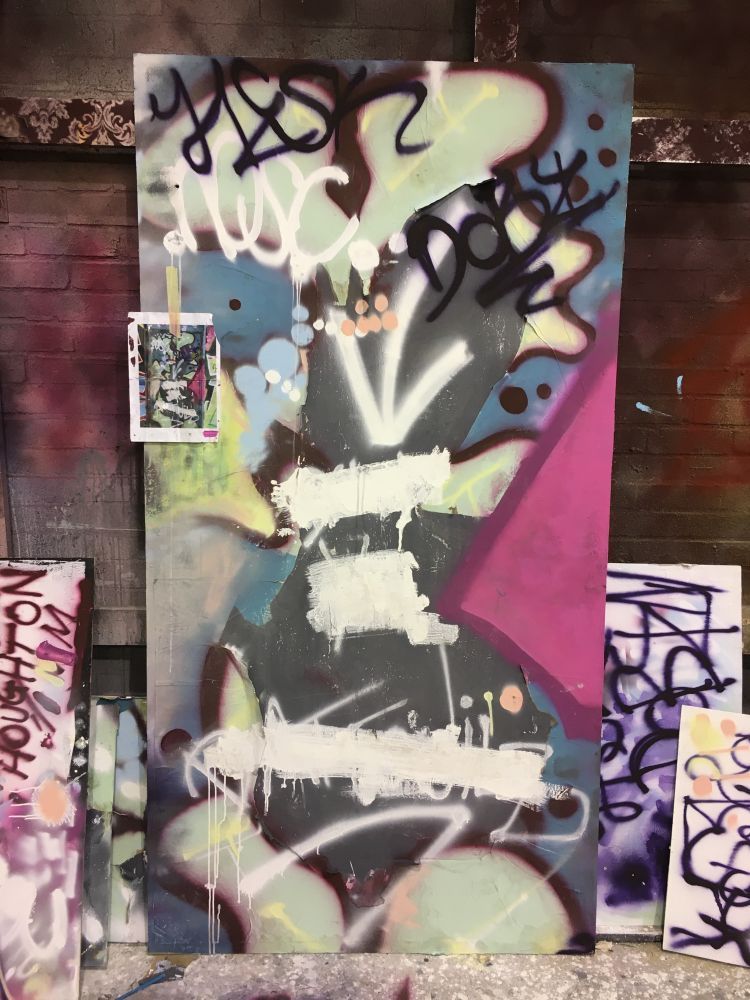 Graffiti Wall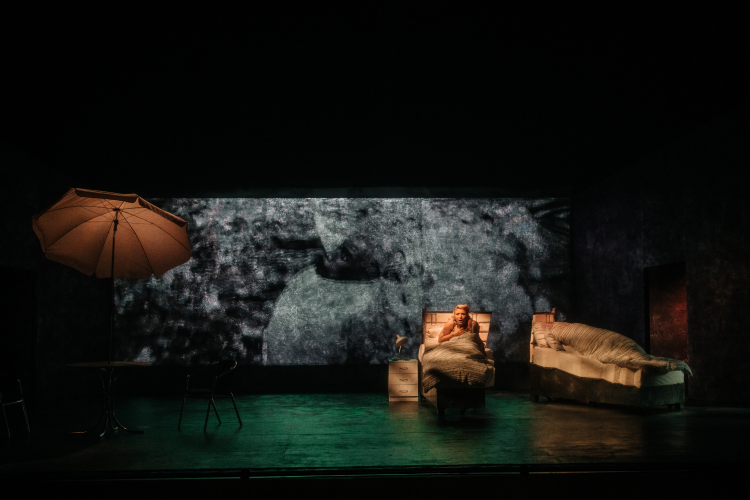 Opera Triple Bill (Photo - Mihaela Bodlovic)