About this event:
Category:

Drama

Event type:

Booking required

|

In-person

Admission:

£10 (£5 concessions) +bkg fee

Location:

Silk Street Theatre
Event information
An epic and lyrical reimagining of the classic story of Antigone, her siblings and her city.
This contemporary retelling of the classic Greek tragedy mixes ancient legend with modern perspective, resulting in a powerful exploration of generational damage, family devotion and how we find hope in the most desperate of places.
Written by Olivier Award-winner Stef Smith and specially commissioned for Guildhall School of Music & Drama, this is the play's world stage premiere, directed by multi-award winning director Orla O'Loughlin, Guildhall School's Vice Principal & Director of Drama.
Content warning:
This production contains adult content including strong language, violent scenes, references to self-harm and suicide, scenes of a sexual nature, themes of death, incest, war, miscarriage and child abandonment. There will be strobe lighting, haze, smoke, smoking on stage, and loud noises.
Go behind the scenes
"It feels there's a real group endeavour and commitment to making something wonderful and of the moment."
Watch the video below to hear director Orla O'Loughlin and cast members Obadiah, Nora Knop, Malikah McHerrin-Cobb & Tristan Samek talk about working on Antigone, and how they're feeling about giving the play its world stage premiere in Guildhall School's Silk Street Theatre in July.
Creative team
Written by Stef Smith
Orla O'Loughlin director
Diane Alison-Mitchell associate director & movement director
Amanda Stoodley designer
Andy Purves lighting designer
Max Pappenheim sound designer
Ben Shepherd associate sound designer
Haruka Karoda intimacy & fight director
Lead Citizen Aayan Ibikunle Shoderu
Jocasta & Citizen Amber Gadd
Tiresius Arinder Sadhra
Echion & Lead Citizen Arnold Patrick Lumu
Cadmus & Lead Citizen Curt Ray
Eurydice Francesca Gilbert
Sentry & Lead Citizen Iman Boujelouah
Polyneices & Citizen Joseph Clark
Ismene Lola Shalam
Lead Citizen Malikah McHerrin-Cobb
Antigone & Citizen Nora Knop
Haemon & Citizen Obadiah
Eteocles & Citizen Prince Owusu
Creon & Citizen Sachin Sharma
Lead Citizen Shayde Sinclair
Captain & Lead Citizen Stanley Kayley
Lead Citizen Tristan Samek
Oedipus & Citizen Willy Ramnek Petri
Scenic Carpenter
Holly Hooper
 
Assistant Carpenters
Johan Berendsen
David Csogor
Eloise Soester-Gulliver
Lola King
Katie Ranson
 
Wardrobe Manager
Shaunna Cheriton
 
Costume Assistants
Molly Hands
Livia Mackenzie
 
Production Electrician
Rylee McDaniel
 
Lighting Programmers
Peter Adams
Arthur White
 
Production Manager
Alex Gasson-Gray
 
Technical Manager
Ben Mills
 
Production Assistants
Lwls Davies
Alec Schneider
 
Video Engineer
Peter Adams
 
Props Co-Ordinator
Kyra Coppini
 
Prop Maker
Iza Fordham
 
Assistant Prop Makers
Charlotte Antingham
Aleyna Feran
 
Scenic Art Co-ordinator
Ema Cunha
 
Assistant Scenic Artists
Emily Cave
Aleyna Feran
Lola King
 
Production Sound Engineer
Oliver Brown
 
Sound No.1
Daniel Robinson
 
Sound No.2's
Joe McKenna
Georgie Sunter
Benjamin Yeo
 
Stage Manager
Jack Garner-Greene
 
Deputy Stage Manager
Teia Johnson
 
ASM/Book Cover
Eleanor Harper
 
ASM (SM Cover)
Artie Cook
 
Assistant Stage Manager
Charlotte Munro
SM Prop Supervisor
Qian Yan Tan
Additional Production Staff
Hair & Make up
Debbie Purkiss
Last Looks Beauty
Central School of Speech
& Drama MFA Movement:
Directing & Teaching
placement 2022/23
Giaele Mattioli
Costume Supervisor
Nikki Weston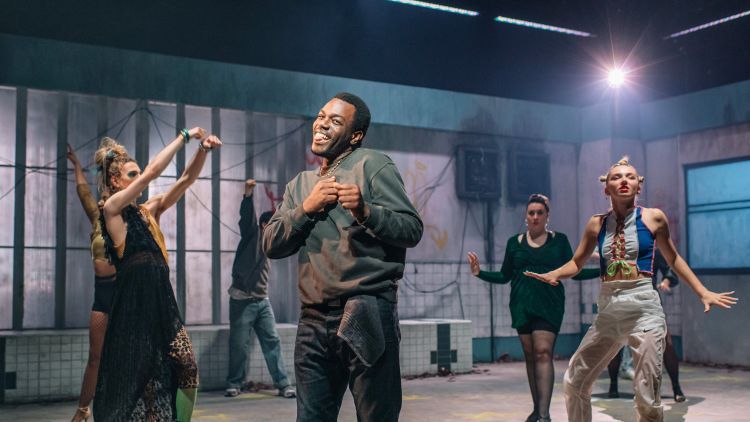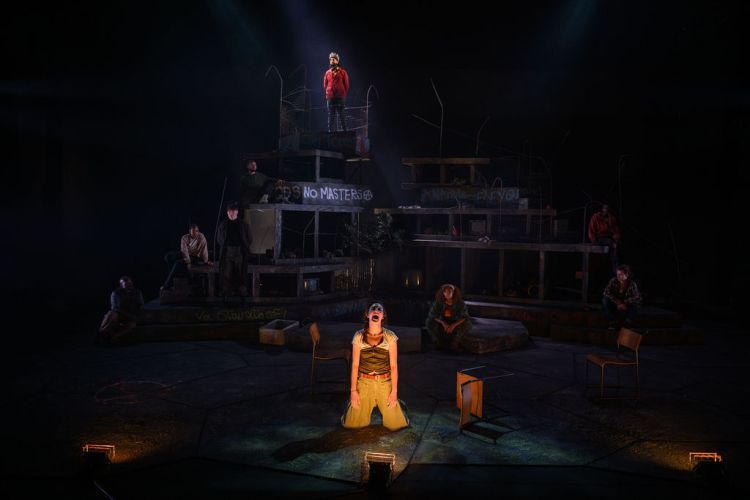 Arnold Patrick Lumu, Shayde Sinclair, Stanley Kayley, Curt Ray, Nora Knop, Sachin Krishan Sharma and Malikah McHerrin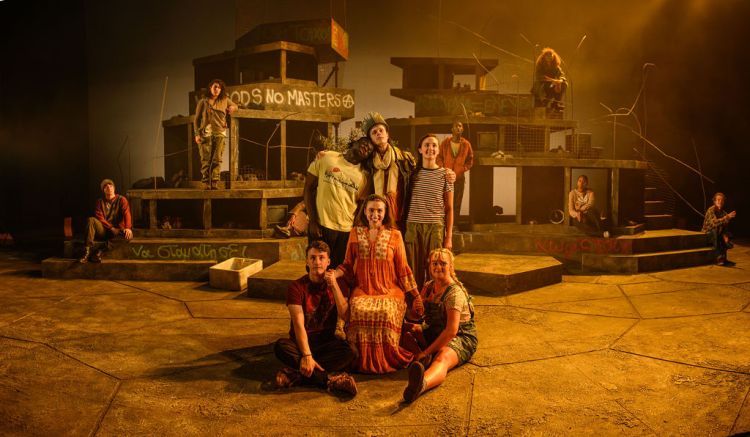 Stanley Kayley, Iman Boujelouah, Joseph Clark, Prince Owusu, Amber Gadd, Nora Knop, Lola Shalam and Aayan Ibikun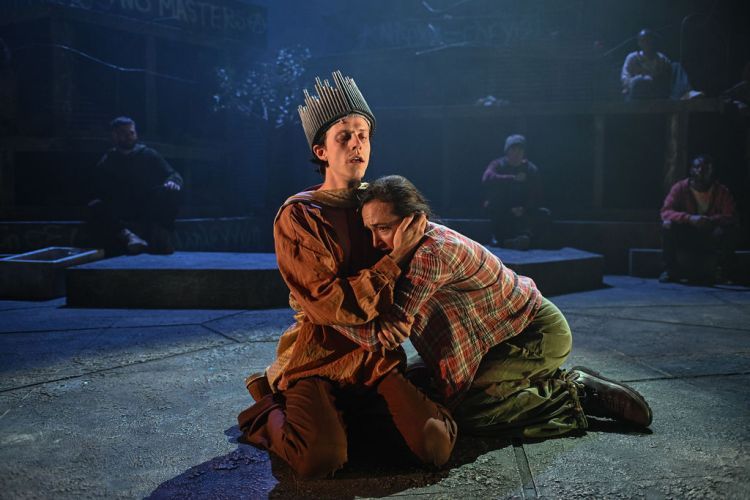 Willy Ramnek Petri and Nora Knop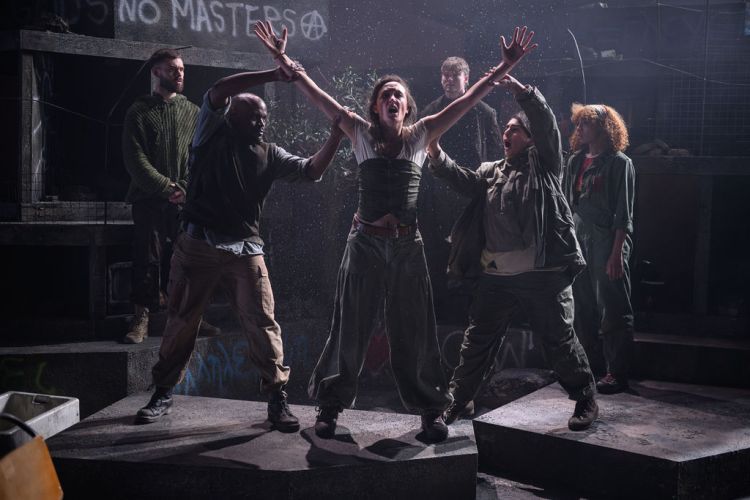 Curt Ray, Arnold Patrick Lumu, Nora Knop, Stanley Kayley, Iman Boujelouah and Malikah McHerrin-Cobb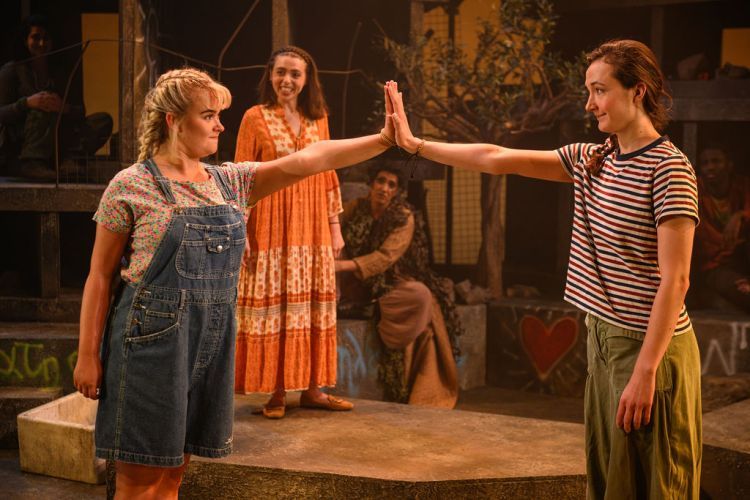 Lola Shalam, Amber Gadd, Arinder Sadhra and Nora Knop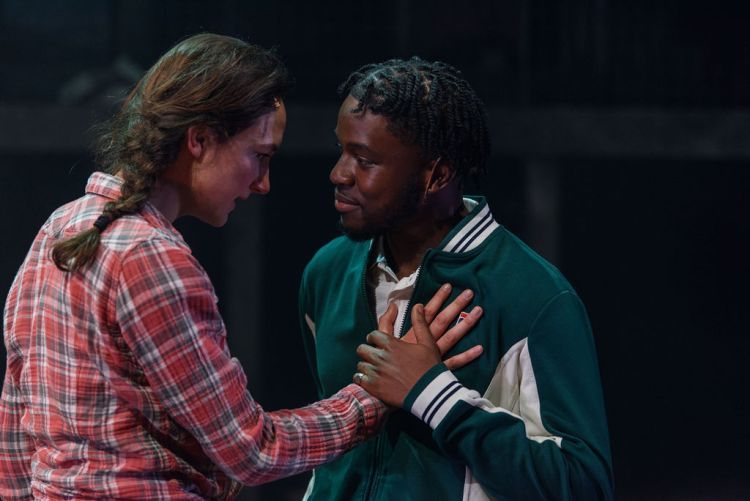 Nora Knop and Obadiah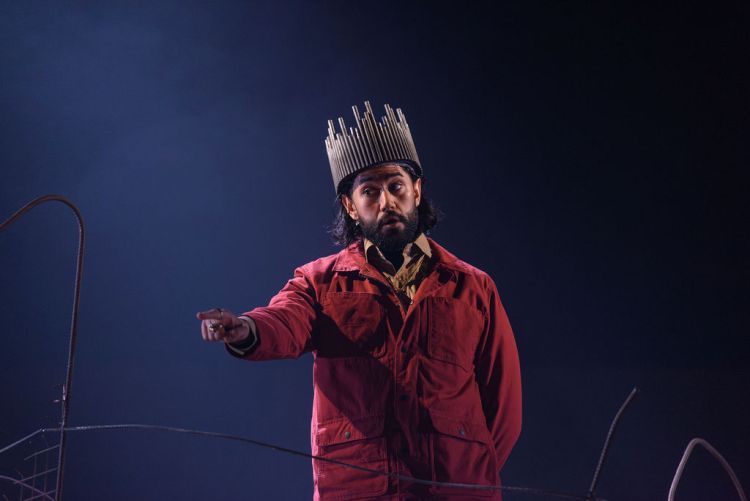 Sachin Krishan Sharma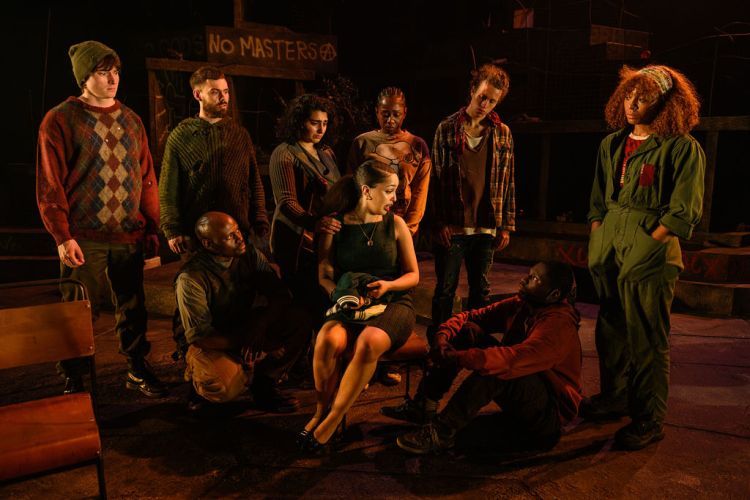 tanley Kayley, Curt Ray, Arnold Patrick Lumu, Iman Boujelouah, Francesca Gilbert, Shayde Sinclair and Tristan Samek
Venue information
Silk Street Theatre, Music Hall and Lecture Recital Room are located in the main Guildhall School building on Silk Street and for Barbican produced events the venue can also be accessed from the Barbican if you exit via the doors next to Barbican Kitchen on Level G. 
Address:

Silk Street
Barbican
EC2Y 8DT

Accessibility:

Parking:

Parking available