About this event:
Category:

Drama

Event type:

Booking required

|

In-person

Admission:

£10 (£5 concessions) +bkg fee

Location:

Silk Street Theatre
Event information
At turns hilarious and shocking, Attempts on Her Life is a theatrical rollercoaster of twentieth-century obsessions.
Martin Crimp's '17 scenarios for the theatre' presents an intriguing array of nameless characters who attempt to invent the perfect story to encapsulate our time. As one says, "The point is that the search for a point is pointless."
This highly original and ambitious work has been translated into more than 20 languages since its premiere at the Royal Court Theatre 25 years ago. Emma Baggott directs this Guildhall School production.
'It speaks to the modern age … a work which implies virtually everything in modern society conspires to reduce our sense of self.' The Guardian
Content Warning:
Please note this production contains adult content which is not suitable for children, including strong and discriminatory language, references to and possible depictions of death, murder, suicide, self-harm, violence (including sexual violence), child abuse, terrorism, pornography and drug and alcohol abuse. There will be flashing lights and loud noises.
Please also note that filming will be taking place throughout the space.
Creative team
by Martin Crimp
Emma Baggott director
Peter Butler set & costume designer
Adi Gortler movement director
Raniah Al-Sayed intimacy director
Ros Chase lighting designer
Levi Meehan Powell sound designer
Ryan Samuel Davies video designer
Ensemble:
Amber Gadd
Francesca Gilbert
Stanley Kayley
Arnold Patrick Lumu
Prince Owusu
Miriam Petche
Curt Ray
Tristan Samek
Scenic Carpenter
Fran Johnson
Assistant Carpenters
Johan Berendsen
James Calliss
Aleyna Feran
Finn Rowden
Georgie Sunter
Costume Supervisor
Tom Licence
Costume Assistants
Charlotte Antingham
Shaunna Cheriton
Wardrobe Manager
Tom Licence
Production Electrician
Ethan Howlett
Lighting Programmer
David Csogor
Joe McKenna
Production Manager
Daniel Robinson
Production Assistant
Charlotte Munro
Technical Manager
Jonny Reeks
Technical Assistant
Nick Dyne
Props Co-Ordinator
Iza Fordham
Prop Maker
Ashe De Waal
Assistant Prop Makers
Olivia Fowler
Batoul Ghallab
Katie Ranson
Scenic Art Co-Ordinator
Kyra Coppini
Scenic Artist
Teia Johnson
Assistant Scenic Artists
Abbie Hardcastle
Lola King
Production Sound Engineer
Oliver Brown
Sound Operator
Ben Shepherd
Sound No.1 (Mixer)
Ben Shepherd
Radio Mics Runners
Molly Hands
Oliver Hynds
Josie Ireland
Video Engineer & Operator
Peter Adams
Stage Manager
Iben Bering Sørensen
Deputy Stage Manager
Sammy Lacey
ASM/Book Cover
Josh Cole-Brown
Assistant Stage Managers
Eleanor Harper
Callum Wallace
Camera Caller
Benedict Rattray
Additional Production Staff
Hair & Make up
Debbie Purkiss
Last Looks Beauty
Thanks
Stage Management would like to thank Sharon Prendergast and Elthorne High School, Ealing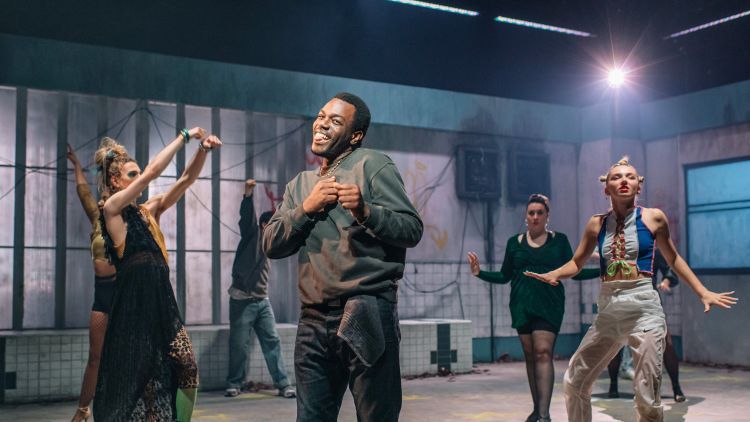 Venue information
Silk Street Theatre, Music Hall and Lecture Recital Room are located in the main Guildhall School building on Silk Street and for Barbican produced events the venue can also be accessed from the Barbican if you exit via the doors next to Barbican Kitchen on Level G. 
Address:

Silk Street
Barbican
EC2Y 8DT

Accessibility:

Parking:

Parking available