ResearchWorks: Interdisciplinary Dance Making: Weaving Dance, Anthropology & Film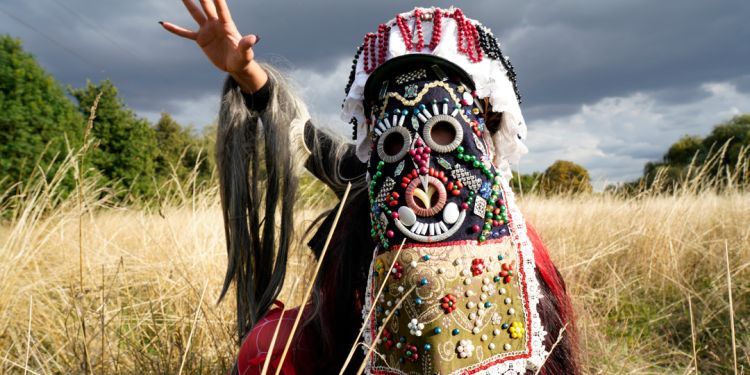 About this event:
Category:

Platform / Discussion

|

Research

|

ResearchWorks

Event type:

Free

|

Online

Location:

Online
Event information
(Photo by by Tufael Kabiri)
Artist and researcher Stephanie Handjiiska shares her unique method into dance making - holding a BA and MA in Contemporary Dance, and a BA in Anthropology, Stephanie's artistic approach meets the documentary approach and her experience in the field of dance film.
In this talk, the artist will share her work on serious social topics like adoption, homelessness and Eastern European identity in the UK , and combining the scientific integrity of Anthropology and the creative freedom of dance and film.
Stephanie is leading a non-profit in Bulgaria focusing on documentary dance & dance film for the last seven years and will not only share her original work, but also her experience creating large-scale education programmes in these disciplines with public funding.
Speaker
Stephanie Handjiiska is a Bulgarian award-winning dance artist based in London. Her work explores identity, immigration, belonging, femininity, capitalism, color, darkness, and sexuality. Stephanie has been a part of Bulgarian National Company for Contemporary Dance for 2 seasons before pursuing an MA Degree in Dance at London Contemporary Dance School. She is currently exploring Central & Eastern European identity in the UK in her new dance work Not a Crab, Not a Fish supported by Arts Council England.
What is ResearchWorks?
Guildhall School's ResearchWorks is a programme of events centred around the School's research activity, bringing together staff, students and guests of international standing. We run regular events throughout the term intended to share the innovative research findings of the School and its guests with students, staff and the public.