You are viewing:
Event Information
About this event:
Category:

Opera

Event type:

Booking required

Admission:

£25 (£15 concessions)

Location:

Silk Street Theatre
Event Information
"Weill's music is wickedly apt. Never does the score allow any moment of wit or irony in the story to go unmarked, and it brilliantly underlines the characterization."
Gramophone
A photographic studio in Paris. News arrives that the Tsar is coming.
First performed in Leipzig in 1928, Weill's one-act comedy was extremely popular in its day and on the German stage, part of the now rarely performed "Zeitoper" genre of music theatre.
The performance opens with music from 17th Century Italy: students from Guildhall's Opera department perform a collection of Monteverdi Madrigals alongside Il Combattimento di Tancredi e Clorinda, an operatic scena for three voices. 
Programme & Creative team
Collection of Monterverdi Madrigals
Claudio Monteverdi Il Combattimento di Tancredi e Clorinda
Kurt Weill Der Zar lässt sich photographieren
Chris Hopkins conductor
Victoria Newlyn director
Louie Whitemore designer
Jake Wiltshire lighting designer
Joseph Beesley assistant conductor & chorus master
Monica Nicolaides assistant director
Amy Hill associate designer (costume)
Jonathan Chan assistant lighting designer
Cast (in order of singing)
Collection of Madrigals
Mentre vaga Angioletta
Prima Erin Gwyn Rossington
Seconda Faryl Smith
Armato il cor
Primo Jonathan Eyers
Secondo Jack Holton
Ardo e scoprir
Prima Louisa Stirland
Seconda Inguna Morozova
Zefiro torna
Prima Nancy Holt
Secondo Eliran Kadussi
O come vaghi
Primo Jonathan Eyers
Secondo Jack Holton
Se vittorie sì belle
Prima Erin Gwyn Rossington
Seconda Faryl Smith
Il combattimento di Tancredi e Clorinda
Testo Eliran Kadussi
Clorinda Louisa Stirland (6 & 10 June)
Inguna Morozova (8 & 13 June)
Tancredi Jonathan Eyers (6 & 10 June)
Jack Holton (8 & 13 June)
Der Zar lässt sich photographieren
Der Zar Jack Holton (6 & 10 June)
Jonathan Eyers (8 & 13 June)
Angèle Lorna McLean
Der Gehilfe Mark Christian Bautista
Der Boy Aina Miyagi Magnell
Die falsche Angèle Erin Gwyn Rossington
Der falsche Gehilfe Hamish James
Der falsche Boy Alexandra Meier
Der Anführer Jack Dolan
Der Begleiter des Zaren Jacob Harrison
Erste Kriminalbeamter Steven van der Linden
Zweite Kriminalbeamter Ed Birchinall
Verschwörenen Benoît Déchelotte & Carlos Felipe Cerchiaro
Offstage Chorus
Harun Tekin
Cuan Durkin
Matias Carbonetti Schwanek
Charles Secombe
Ceri Ellis
Ambrose Chiu
Twm Tegid Brunton
Oliver Williams
Opera Department Students and Fellows
Assistant Conductor & Chorus Master Joseph Beesley
Assistant Director Monica Nicolaides
Répétiteurs
Marlowe Fitzpatrick
Aoife Moran
Digory Price
Edwin Spark
Production team
Production Arts Students
Production and Technical Management
Production Manager Katherine Verberne
Technical Manager Jess Wilson
Production Assistants
Oliver Brown
Jack Garner-Greene
Beri Valentine
Stage Management
Stage Manager Kate Buxton
Deputy Stage Manager Ross Carmichael
ASM\Book Cover Iben Bering Sørensen
Technical Assistant Stage Manager Sammy Lacey
Assistant Stage Managers Alex Gasson-Gray, Edward Jackson, Monika Zwierchowska
Surtitle Operator Edward Jackson
Construction
Construction Manager Em Dethick-Jones
Scenic Carpenter Adi Currie
Assistant Carpenters Fran Johnson, Iza Fordham, Holly Hooper, Bradley Halliwell
Props
Props Co-ordinator Allegra Totaro- Wainwright
Prop Maker Chloe Rushbrook
Assistant Prop Makers Holly Hooper, Kyra Coppini
Scenic Artist Robbie Lynch
Assistant Scenic Artists Qian Yan Tan, Iza Fordham, Kyra Coppini
Sound
Production Sound Engineer Oliver Brown
Sound Operator Ross Carmichael
Lighting
Production Electrician Ed Walters
Lighting Programmers Ben Shepherd, Stanley Olden
Costume
Costume Supervisor Lucy Rodgers
Costume Assistants Teia Johnson, Benedict Rattray, Issy Jordon
Wardrobe Manager Sophie Presswell
Dressers Livia Brewster, Shaunna Cheriton, Olivia Fowler, Batoul Ghallab
Orchestra
Monteverdi
Violin I
Melanie Gruwez
Violin II
Joana Correia Rodrigues
Viola
Sally Belcher
Cello
Kosta Popovic
Violone
Antonio Díaz Fernández
Theorbo
Kristiina Watt*
Jens Franke
Baroque Guitar
Alvaro Ibarra Sosa
Baroque Harp
Emilia Agajew
Harpsichord
Matthew Brown
Digory Price (6 & 10 June)
Edwin Spark (8 & 13 June)
Weill
Violin I
Ida Tunkkari
Violin II
Millie Harding
Viola
Sally Belcher
Mira Williams
Cello
Aline Christ
Double Bass
Chiu Yung Chan
Flute
Emilija Jonusaite*
Katie Bartels
Oboe
Stefani Trendafilova
Clarinet
Izzy Hopkins*
Jonny Ainscough
Bassoon
Verity Burcombe
Horn
Nicole Ma*
Ori Langer
Trumpet
Freya Mallinson
Percussion
Will Miles
Piano
Marlowe Fitzpatrick (6 & 10 June)
Aoife Moran (8 & 13 June)
Ensembles, Programming & Instrument Manager
Phil Sizer
Orchestra Librarian
Anthony Wilson
Orchestra Stage Manager
Bill Bannerman
Additional Staff
Opera Department Manager
Steven Gietzen
Language Coaches
Emma Abbate
Johanna Mayr
Surtitles (Weill)
Ruth Hansford
Hair & Make-up Supervisor
Gemma Tyler
Photographer
Helen Murray
Staff Production Manager
Julia Bermingham
Staff Costume Supervisors
Alexandra Kharibian
Kyriaki Bouska
Stage Management Supervisor
Caroline Moores
Head of Recording & Audio Visual
Julian Hepple
Broadcast Manager
Dylan Bate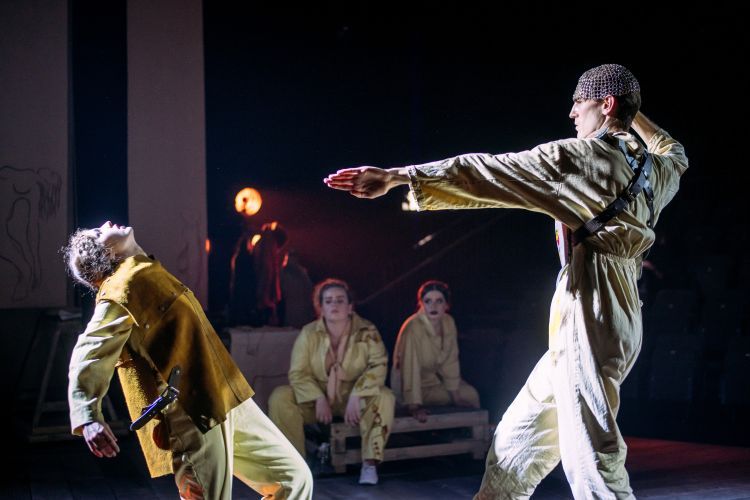 Il combattimento di Tancredi e Clorinda: Clorinda: Louisa Stirland (6 & 10 June) Tancredi: Jonathan Eyers (6 & 10 June)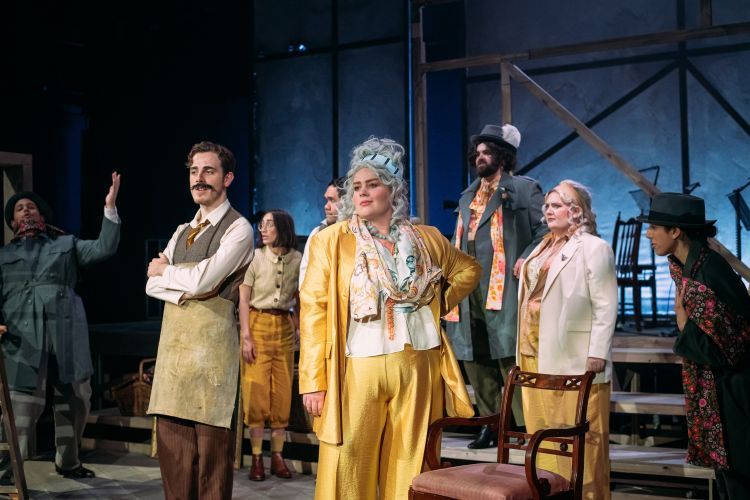 Der Zar lässt sich photografieren, Die falsche – Angèle Erin Rossington & Der falsche Gehilfe – Hamish James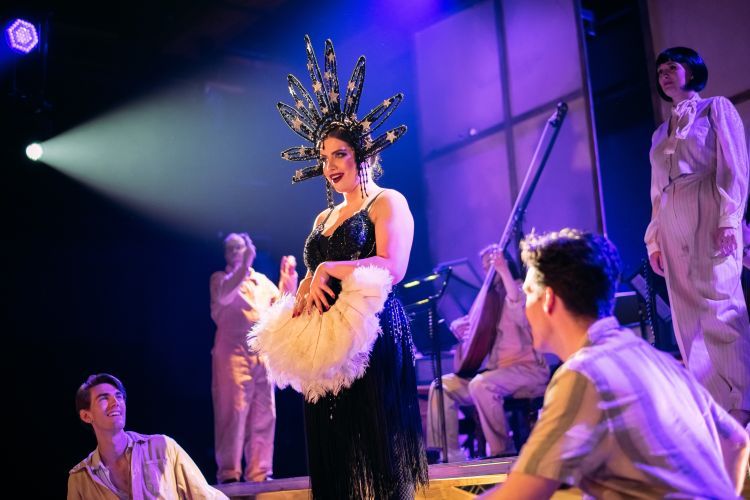 Ardo e scoprir, Seconda – Inguna Morozova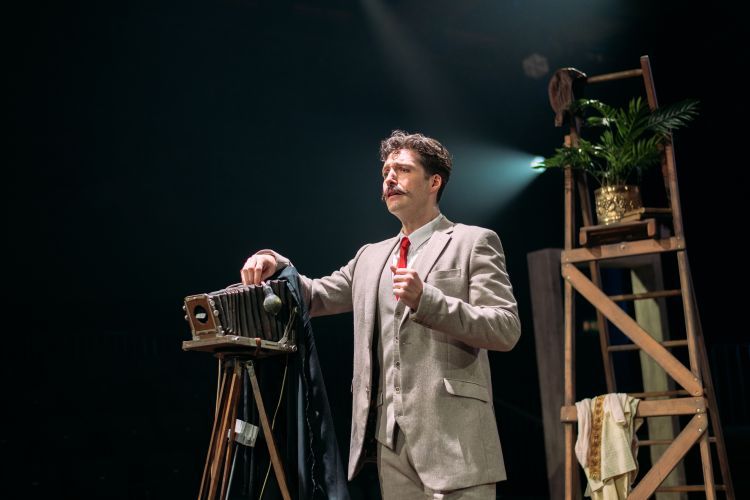 Der Zar lässt sich photografieren, Der Zar – Jack Holton (6 & 10 June)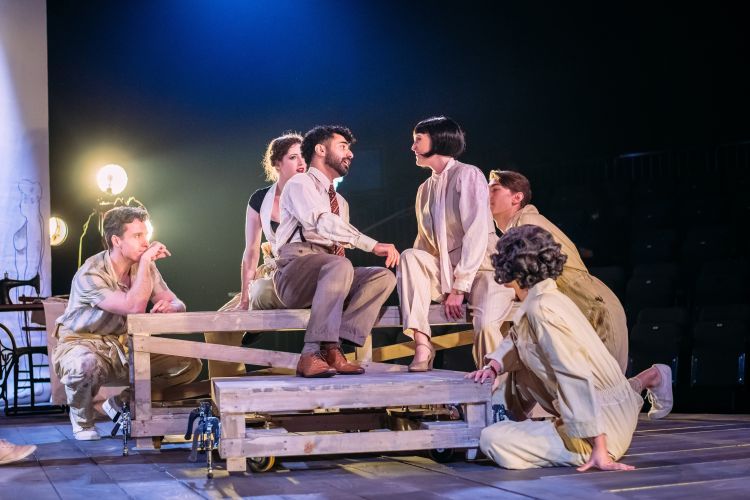 Zefiro torna, Prima – Nancy Holt, Secondo – Eliran Kadussi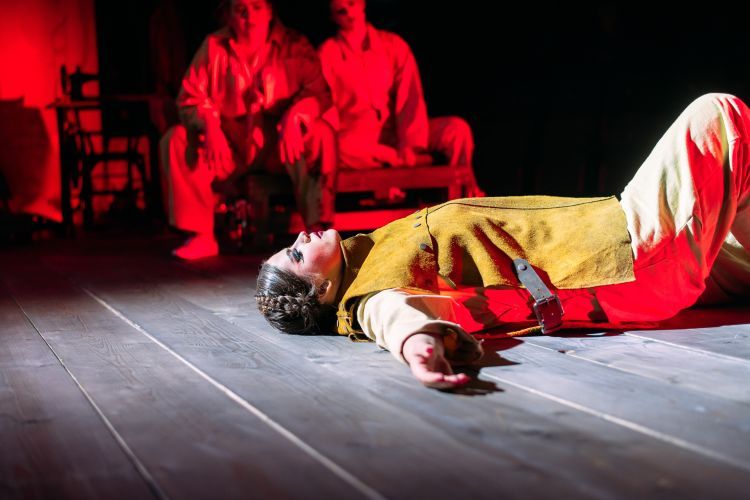 Il combattimento di Tancredi e Clorinda, Clorinda – Inguna Morozova (8 & 13 June)
Venue information
Silk Street Theatre, Music Hall and Lecture Recital Room are located in the main Guildhall School building on Silk Street and for Barbican produced events the venue can also be accessed from the Barbican if you exit via the doors next to Barbican Kitchen on Level G. 
Address:

Silk Street
Barbican
EC2Y 8DT

Accessibility:

Parking:

Parking available