Key details:
Department:

Chamber Music

|

Wind, Brass & Percussion

Role:

Bassoon (Wind, Brass & Percussion); Chamber Music Coach (Chamber Music)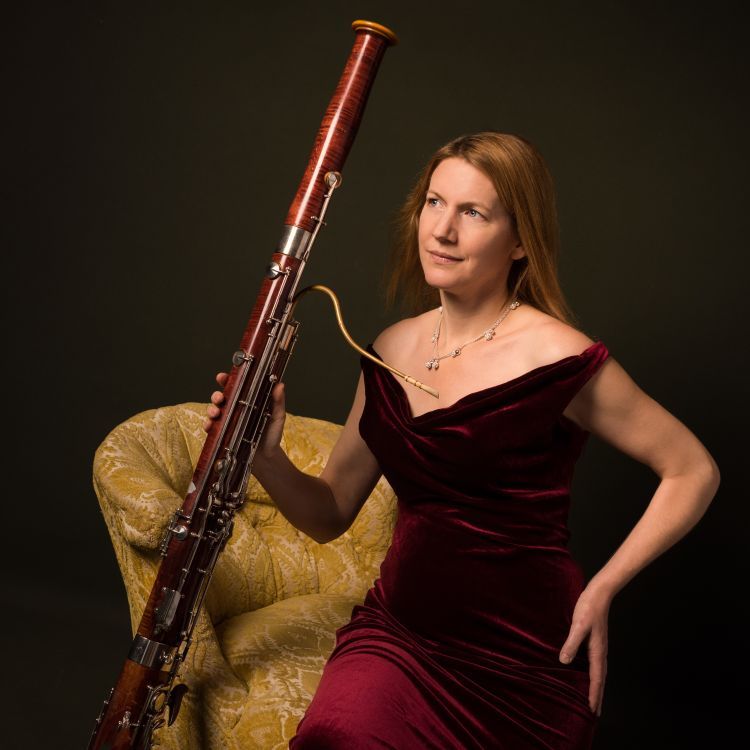 ---
Biography
After spending her childhood living in Devon Helen moved to London at the age of 16 to study at the Purcell School, continuing her studies at the Royal Academy of Music and the Vienna Hochschule fur Musik. Whilst learning with David Chatterton, John Orford, Rachel Gough and Milan Turkovic Helen explored a love of many different musical styles.
Since becoming the 2nd bassoon of the Royal Philharmonic Orchestra in 2001 Helen has been lucky enough to perform a vast array of repertoire in the UK, and has visited some incredible venues abroad. As a 2nd bassoon specialist Helen has been fortunate enough to play next to, and support, a huge number of inspiring principal players, hearing hundreds of versions of the orchestral solos!  She is also a founder member of the Galliard Ensemble (wind quintet) which performs regularly both nationally and internationally. The group has achieved critical acclaim for both its performances and CD recordings. 
As a member of the RPO's Resound team Helen enjoys working in educational settings, including schools, prisons, hospices and as part of the pioneering Strokestra programme, creating music with stroke patients to aid rehabilitation.
Outside of the RPO Helen freelances with the LSO, LPO. Royal Opera House, ENO, and OAE. 
Helen joined the bassoon department at the Guildhall in 2010, as a 1-1 teacher as well as coaching chamber music and repertoire sessions.  She has recently taught at the Purcell School, NYO courses, Chethams, Royal Academy of Music,and various universities. 
When not attached to a bassoon Helen enjoys a hectic home life of kids, cats, and Cookie the dog.