Key details:
Department:

Jazz

Role:

Rhythm, Drums & Percussion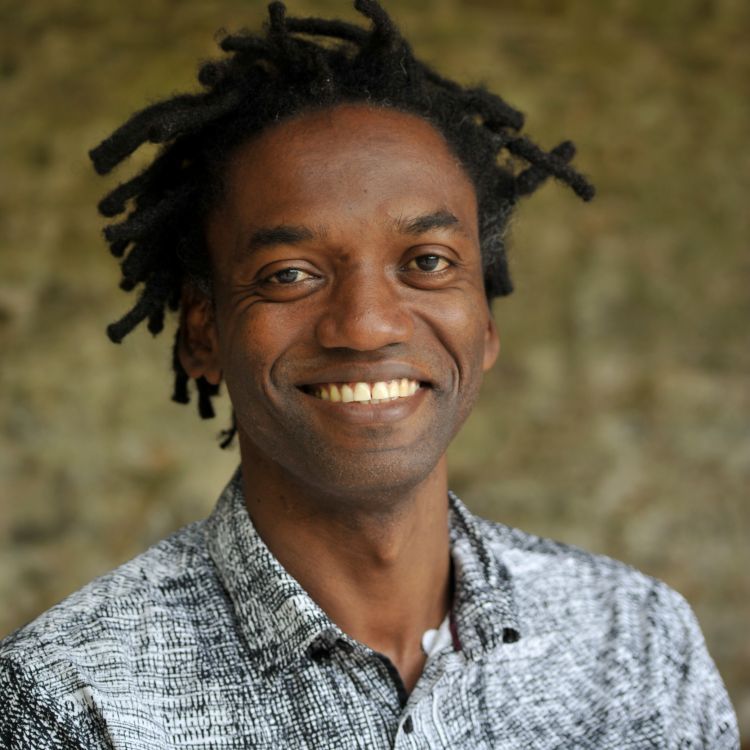 ---
Biography
Biography Brazilian percussionist/composer Adewale is a versatile musician and performer, known for his unconventional and exploratory approach to music, and for his ability to create magical soundscapes from the seemingly banal.
Born in Sao Paulo – Brazil. For many years he was known as Adriano Pinto, a colonial name he received at birth. It was after his visit to Africa (Nigeria and Benin Republic) searching for his roots that he changed his name to Adriano Adewale Itauna. Respectively from the Yoruba-Nigeria and Tupi Guarani-Brazil.
Adewale has a Masters degree from SOAS - School of Oriental and African Studies - London/Uk and he attended a Bachelors course at the University of São Paulo Estate - São Paulo/Brazil.
In 2008 Adriano released his first solo album, the critically acclaimed Sementes (Segue records) produced by Gilad Atzmov. In 2012 he released The Vortex Sessions, a collaboration with the foremost Brazilian piano players Benjamin Taubkin. This was followed by Raizes (Caboclos records) in 2014, his second solo album with the Adriano Adewale Group, produced by Chris Kimsin (Rolling Stones, Jimmy Cliff). Adewale is also the mentor behind Catapluf's Musical Journey, a concert which introduces young audiences to Jazz, commissioned by the EFG London Jazz Festival.
Adriano's distinctive sounds come from organic materials, connected to nature. They are made out of wood, clay, metal, skins and the philosophy behind it is the connection with the four classic elements: water, earth, air and fire. Playing percussion is about making music. The idea of percussion has changed dramatically with the great late percussionist Nana Vasconcelos, who is Adriano's percussion master and inspiration. Adriano creates mesmerising atmospheres and soundscapes; he paints with sounds, telling stories through music. Over the years Adriano has worked as a curator and artistic director. He curated Festival Brasileiro, which involved theatre, dance, music and fine arts from Brazil, and challenged presiding conceptions of Brazilian culture. As part of the festival, he arranged for and conducted the Essex Youth Jazz Ensembles. Adriano was an artist in residence at the EFDSS - English Folk Dance and Song Society, where he developed Within the Waves, a project for massed voices and percussion performing sea songs and sea shanties from Brazil and England.
As a composer, Adriano has been commissioned by Bath Music Festival; by British choreographer Kate Flatt on the dance piece Undivided loves based on Shakespeare sonnets, performed by Phoenix Dance Company in 2016 and worked with the Royal Opera House and Polka Theatre on a theatre production called Hatch.
Currently, Adriano is part of the core team of teachers at the Global Music Department, University of the Arts, Helsinki. He also is a doctoral student at the Folk Department, University of the Arts, Helsinki.
Adriano has performed with leading word musicians such as the great singer Bobby Macferrin, and pianist Joanna McGregor with whom he still works and play as duo, combining classical, jazz and contemporary classical music. Adriano has a long relationship with pianist Benjamin Taubkin, one of Brazil's foremost piano players and composers with whom he has produced one studio record, with a live album soon to be released. A piece written by Adriano was performed by Britten Sinphonia alongside Joanna McGregor and broadcast by the BBC at the City of London Festival 2011. He has also worked with Sara-Jane Morris, Tuti Moreno, Julia Biel, Seb Rochford, Andy Shapperd, Ronu Majundar. Adriano has been featured over 50 albums worldwide, from jazz and folk to world music, including the Mercury award nominated album: Melting Pot, by Zoe Rhaman. He has collaborated with the following artists: Julia Biel (on Not Alone); Antonio Forcione (on Touch Wood/Tears of Joy/Sketches of Africa); Monica Vasconcelos (on Hih); Sarah Jane Morris (on Bloody Rain); Netsayi Chiguendere (on Chimurenga Soul); Anita Wardell (on The Road); Emilia Martensson (on Ana/Elda); Nathan Riki Thomson (on Bus To Bagamoyo/Shaped By The Sea); Caratinga (on On Tip Toes); Marcelo Andrade (on African Tree); Menino Josue (on Liquidificador); Pete Churchill & Mishka Adams (on Stories To Tell); Chiwoniso; Mariane Mattoso (on Sinestesia); Jonny Philips (on Oriole).
Adriano has opened for Salif Keita, Airton Moreira and Flora Purim, Jools Holland, Seu Jorge, Cesaria Evora and Paco de Lucia.
Adewale has toured to many different parts of the world, either with his own projects or in collaboration with other artists. On two occasions Adriano went to the Philippines and Zimbabwe, where he had to build an instrument because it was too big to fit on the plane; a set of PVC tubes. The instruments were kept with the organisers and till this day it is a source of inspiration for young people interested in music.
Other places Adewale has visited include Australia, New Zealand, Barbados, USA, Maldive Islands, Ukraine, Italy, France, Germany, Nigeria, Benin Republic, Switzerland, Scotland, Sweden, Finland, Spain and Norway.
Watch videos