Key details:
Department:

Production Arts

Year of Graduation:

2020-21
---
Biography
Production Manager
Experienced Lighting Technician
Previous work ranging from West End to Fringe
Well organised and highly adaptable
What's been your highlight during your time at Guildhall?
Stepping in as Production Manager for "Earthquakes in London", a drama in Milton Court Theatre has been one of my highlights so far. This allowed me to take a broader responsibility of the production and I am looking forward to working to the challenge of Production Managing the first Opera of the year in September.
What's been your highlight in the industry?
My industry highlight so far has been working as a Deputy Stage Electrician on 9 to 5 The Musical, whilst the show was running I really enjoyed the buzz of working in the wings and contributing to a West End production.
What's something you've learned that you feel will help you when you graduate?
I think it's really important to maintain a willingness to learn, whether that be during a university production, in the industry or whilst undertaking home training. The most important thing I have taken from Guildhall is there's usually 101 right ways of doing something, being able to listen and adapt to other peoples suggestions and ideas is extremely important for efficiency and team spirit.
What are you most interested in working in after you graduate?
I would like to work as a Freelance Production Manager with my primary interest being in Opera. As well as this I would like to keep my Production Electrics skills current by working within a range of media forms from Theatre to Television.
Examples of Work
Joshua Collins - Barbarians Production Schedule.pdf
Joshua Collins - Opera Fit Up Plan.pdf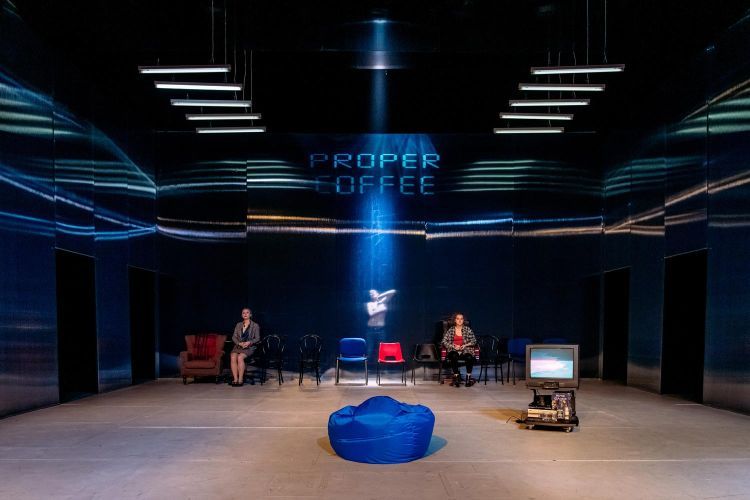 Earthquakes in London (photo - Mihaela Bodlovic)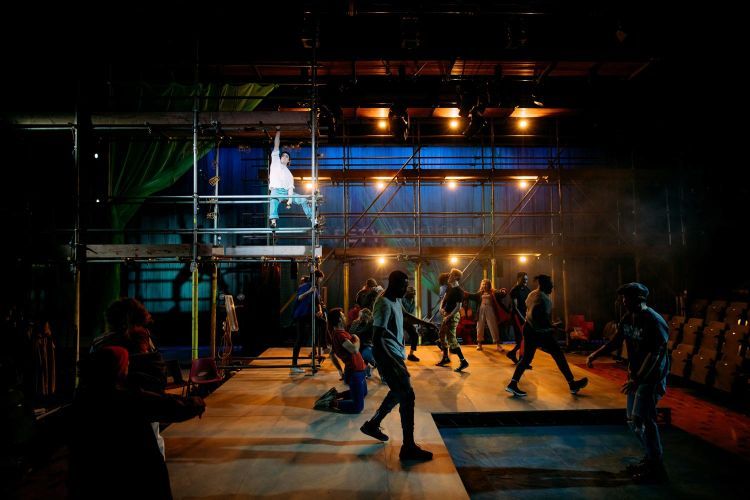 Provok'd: A Restoration (photo - Mihaela Bodlovic)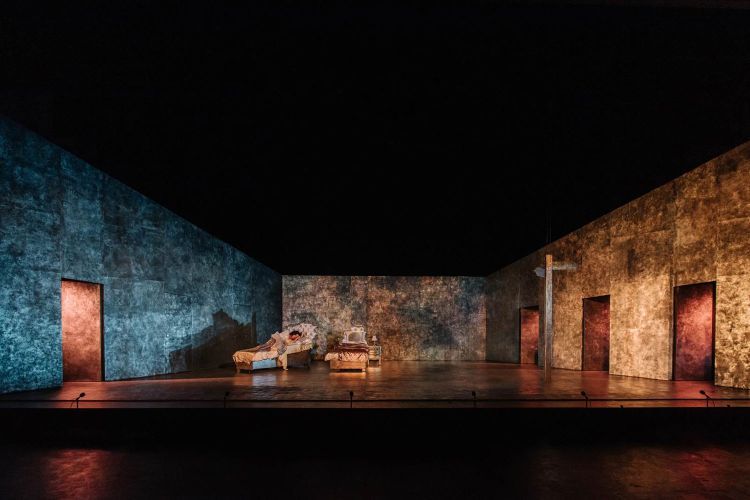 Opera Triple Bill (photo - Mihaela Bodlovic)